Draconick
is creating Roleplaying Content, Writing, and Blogging
Select a membership level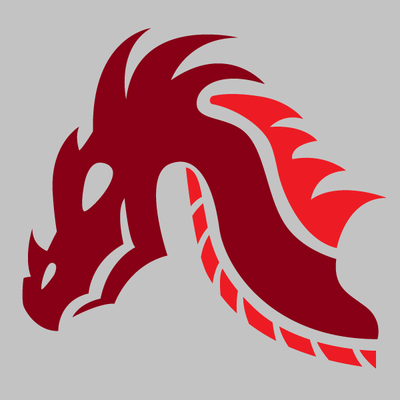 Wyrmling
 - My sincere thanks. Seriously, every little bit helps, and I'm incredibly grateful for the support. 
- A personal shoutout on Twitter each Friday, using the #FF hashtag.
- Will be personally credited on my blog's supporter page.
- Access to any unpublished writings. This might include GM notes, works of fiction, or anything else I feel like sharing.
- Access to monthly Discord live chat. (Generally takes place on the second Saturday of every month at 12pm EST.)
- Access to corresponding role on the community Discord.
Drake
At this level, you get all of the rewards from the previous tier, plus:
- Will be listed alongside other supporters of this tier at the end of streams.
- The chance to name a character in the opening snippet of a blog post each month (Or as available.)
You can also choose one of the following:
- An amateur character or creature art commission each month. 
-Personalized video or audio message. I can send well-wishes, recite poetry, sing (badly,) do some amateur voice acting for you, or whatever else you'd like.
Dragon
At this level, you get all of the rewards of the previous tiers, plus:
- Will be Personally credited in my published works. 
- A private Discord or Skype consultation with me each month, lasting at least 20 minutes. Feel free to get my advice on content creation, game planning, or anything else. Whatever you want to chat about.
About Draconick
I'm Draconick. My mortal form is Nicholas Johnson. I'm a blogger and tabletop roleplaying content creator.
Here's a little bit about me and what I'm doing here. I have a big blog of news, reviews, interviews, advice and opinions on all sorts of tabletop topics. It's updated daily. I know this isn't a competition, but you're probably not going to find that quantity anywhere else. I like to think that the quality is too, but I'll let you be the judge of that. You can check it out at 
Draconick.com
. But wait, I have a 
SECOND blog
. Kind of. It's not mine exactly, but I do all of the writing for it. You can find more content from me there, though the format is a little different. That said, it's a bit dated and I'm not writing there anymore. Consider it an archive of some past works. But let's forget about the blogs for a minute. I'm sure a lot of you know me from 
my Twitter.
If not, you should go follow me there. I post regular plothooks and character ideas, as well as do my best to support and promote other creators there. Plus you get to see me just being me, which is something I hope you're interested in. If you want to talk with me in a more casual setting, as well as meet up with some of my other supporters, we've got a pretty nifty 
Discord server
. Plus, if you're supporting me here, you get some special roles there, so that's fun. Some of you are probably reading over those previous links trying to find something more concrete. That's fine, I have that too. I put TTRPG supplements, adventures, and more up on 
DrivethruRPG
and
itch.io.
Oh, and I put some stuff up here on Patreon. So this is a good place to be too.
But maybe you have some more questions. So let's handle that.
WHY SHOULD I SUPPORT DRACONICK?
That's a fair question. And one that I have answers to. But to understand that, you'll first have to understand why I'm making anything in the first place. All of these things I'm making aren't for me. They're for you. I make blog posts and Twitter threads because I feel I have something of value to say that can inform, inspire, or entertain you. I push hard to lift up other creators, because I know we all can use a little help, and I know how hard the struggle of screaming into the void is. I make content for roleplaying games because I want people to enjoy the ideas I have in my head. I want to share those with people, and enrich their gaming experiences.
The sad part is, I can only do so much. The hours I spend on blogging and other activities are hours of labor that I'm not being paid for. The blog has hosting costs that I pay out of pocket. The products I release for free are products I'm not making sales off of. To do the things I do, some form of monetary support is needed. I want to keep helping people, and I need your help to do that.
Because at the end of the day, that's why I'm here. The world we live in can be a pretty bad place sometimes. I'm just trying to help people escape into fantasy worlds where things might be better, and to hopefully make this world a little better along the way. I hope you'll be a part of that.
WHERE DOES THE MONEY GO?
Another great question. Funds raised here will go to maintaining the existence and improving the quality and quantity of content I'm able to produce. On a basic level, it will help cover necessary expenses associated with the content I make, such as paying the blog's hosting costs. As more money is raised, we'll also hit goals. You can see those here on Patreon, but I may add more as time goes on. Once we hit these goals, I can invest time and money into producing new and better content for you to enjoy. This could be things like paying for a mic and webcam so I can do streaming and videos, or commissioning artwork for the content I publish. I might also use some of these funds for expenses that would improve the depth and breadth of the content I'm able to deliver to you, such as by purchasing a TTRPG rulebook for a system I might not have so that I can make content that will serve those interested in that system. Lastly, your money might simply go to ensuring that I can survive day-to-day. I live a very minimalist lifestyle, but in order to keep making the things I make, I will need to have a roof over my head. I hope everybody can understand that.
WHAT AM I GETTING OUT OF SUPPORTING DRACONICK?
Apart from the satisfaction of supporting me in the ways I've already mentioned, you'll also see some benefits here on Patreon. Check out the various reward tiers for that. I'll be adding more to these in the future, so keep an eye out for that.
Your support also is a big contributor to reaching those goals I mentioned earlier. Right now, things are a one-dragon show being ran by a man with a keyboard and a dream. Blogs and homebrewed content are great, but how awesome would it be to get streams and videos, art that makes the products look amazing, and other cool stuff you'll get to benefit from? By helping me, you help yourself get access to new stuff when we unlock these goals, and when that happens everyone gets to enjoy it. That's very much in line with how I want to be doing things.
Of course, you'll get some semi-exclusive content too. Whenever possible, you'll get access to advance releases of any products I put out, usually in the form of works in progress. And sometimes, you'll get things that are only available here. I've put a little bit of fiction on here that isn't anywhere else, and I have some other neat ideas bouncing around for content that you'll hopefully see soon.
Without your support none of this is possible. I am not exaggerating when I say that the kindness and generosity of you and others like you is essential to all that I do. Thanks for taking the time to drop by and give this a read, and I hope you'll join me on the long quest that lies ahead.
-Nicholas Johnson, "Draconick"
At $25 a month, I'll set up a regular streaming schedule. Worldbuilding, writing, gaming, general chatting, and more.
1 of 6
Recent posts by Draconick
By becoming a patron, you'll instantly unlock access to 49 exclusive posts
By becoming a patron, you'll instantly unlock access to 49 exclusive posts