Cher from Duly Noted
is creating creating kickass courses
Select a membership level
New Patreon
Okay, its not a reward level BUT it does get you involved in the community and well, let's face it, when you're growing a community and a business, every dollar counts right?
I really, REALLY appreciate the support! 
Star Student
With your $3 Pledge, you'll get: 
>>Everything in the New Patreon package
>>I will follow you on your social media pages
>>The oppertunity to submit a relevant question in an email and I will answer it in a weekly Q&A video
>>My undying gratitude for your support
** Remember to message me with your Social Media Links so I can follow you!**
Includes
Behind-the-scenes pics & videos
Desktop backgrounds
Membership in my patron community
Patron-only content feed
Patron-only polls
Head Of The Class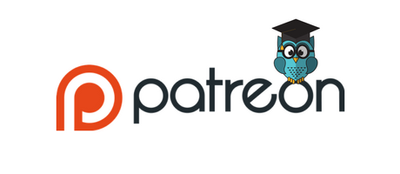 AMAZING! I love your dedication to learning and I appreciate your support so much!
As Head Of The Class you will of course get everything included in the New Patron and Star Student Level, in addition to: 
**Don't forget to message me with your Social Media Links
Includes
Behind-the-scenes pics & videos
Desktop backgrounds
High-quality downloads
Request A Tutorial
About
What is Patreon? (In Their Own Words)
For creators:
Patreon is a way to get paid for creating the things you're already creating (webcomics, videos, songs, whatevs). Fans pledge a few bucks per month OR per thing you release, and then you get paid every month, or every time you release something new (whether it's on SoundCloud, YouTube, your own website, or anywhere).
For fans:
Patreon is a way to pay your favorite creators for making the stuff you love. Instead of literally throwing money at your screen (trust us, that doesn't work), you can now pledge a few bucks per thing that a creator makes. For example, if you pledge $2 per video, and the creator releases 3 videos in February, then your card gets charged a total of $6 that month. This means the creator gets paid regularly (every time she releases something new), and you become a bonafide, real-life patron of the arts. *SOURCE* 
About Patreon
What Do I Do?
I'm a
brand strategy consultant
by day (and a whole lot of nights too) who is passionate about helping solopreneurs grow their brand and their dreams, without spending too much to fast, and learning as they go. I love the feeling I get when someone tells me I've given them something of value that they can carry with them for the rest of their lives - whether its learning how to do something necessary for their business, like creating their own visual branding assets - or helping them develop growth strategies to take their game to the next level. 
What Will Your Money Do?
Oh! I have BIG plans for your millions! LOL. I'm kidding of course - well about the millions part anyway. Seriously, though, the money I earn from Patreon will be used for a number of things, including but not limited to: 
Purchase of an actual camera and better editing software and stuff - seriously right now I use my webcam and a free version of ScreenCast, which is great, but.. you know.. UPGRADE
Start getting things ready to move back to our old state of Alabama to be nearer to my children and grandchildren including the 2 new little ones due this year - YIKES! 
Get a great PC for my husband so he can get out of the call-center rat race and start teaching History and Mathmatics online as a new digital nomad
Learn more, grow more, share more - that's the reason behind EVERYTHING I do. I believe if you cannot add value to someone's life, why add anything at all?
So, What Will You Find Here?

I have a
lot
of plans for this Patreon page. The first of which is an online course teaching you how to use Canva, a FREE graphics program, to design all of your business's visual brand assets like a boss! 
Most of the courses will contain 12 - 16 videos, with each video being less than 30 minutes, so you can learn a new skill quickly and hopefully painlessly, without a huge investment of your precious time. 
To tantelize your taste buds (or.. viewing eyes??) I've included a preview of the first video in my new series. New videos will be available to Patreons every 2 weeks. 
I'll get the equipment I need to create better videos and classes
1 of 2
By becoming a patron, you'll instantly unlock access to 3 exclusive posts
By becoming a patron, you'll instantly unlock access to 3 exclusive posts
Recent posts by Cher from Duly Noted