Matthew Thomas
is creating Creepypasta Rap Battles
By becoming a patron of Matthew Thomas you'll be an active participant in their creative process.
Select a membership level
Access to Patron Feed
This tier will give you access to the patron feed, where you'll get hints and small previews to future content!
Video Credits & Early Screening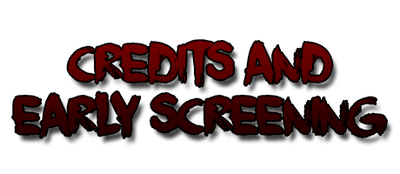 This tier will give you access to upcoming battles 1 week before it's release date, credits at the end of every future upload, and all the previous tiers!
Custom Drawing by Matthew
This tier will give you a custom made drawing made by Matthew Thomas, and all the previous tiers!
About
Hello everybody! Welcome to the official Patreon page for Epic Rap Battles of Creepypasta!
Epic Rap Battles of Creepypasta is a series where we pit two popular creepypasta characters in a battle of cyphers, and is based on the popular YouTube series,
Epic Rap Battles of History
. Epic Rap Battles of Creepypasta is run by Matthew Thomas and MultiSuperVids, and is also supported by other content creators who help us with the battles we create.
This Patreon was created in order for us to step up the quality of all the future battles we have planned. With the money we receive, we can be able to purchase costumes, untagged beats, better microphones, better cameras, etc. Donating will also give you tons of rewards from us depending on how much you give! This includes previews to upcoming battles, having your name in the credits of every video, and even being able to watch a battle 1 week before the release date!
Of course, you don't have to donate to us immediately, it is obviously not a must to do so. However, it would be a very great help for Matt & Multi when creating the content that you've been waiting years for.
Thanks for reading, and we hope to see you all then!
- Matthew Thomas
We are hoping to use our earnings for things that can help improve the quality of our battles in the future. These include untagged beats, costumes, higher quality microphones, higher quality cameras, and more. Hopefully, you guys can help us reach that goal so we can be able to bring higher quality battles to the channel!

1 of 1
By becoming a patron, you'll instantly unlock access to 4 exclusive posts
By becoming a patron, you'll instantly unlock access to 4 exclusive posts
Recent posts by Matthew Thomas