Earth Story
is creating a Nomadic Travel Series
Select a membership level
Founding Patron: Mike
Limited (0 of 1 remaining)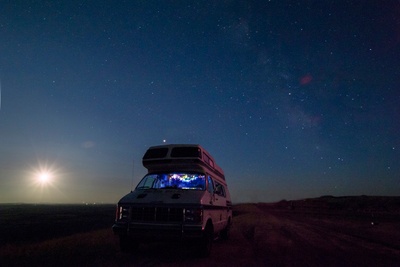 One incredibly supportive lifeform flying through this Universe with us who signed up for our Patreon page when it was by most standards - entirely incomplete. 
We've set this tier in honor of our very first supporter to honor this act of good faith, thank you so much Mike! 
Ground Control
The Ground Control tier grants you access to:
A Welcome Letter/Package mailed from me to you, every new Patron receives one 
Access to Patreon-Exclusive videos, all the extras that aren't shown on Youtube!
Notifications for Earth Story Meetups around the world
Core Crew - Access the LIVE Map!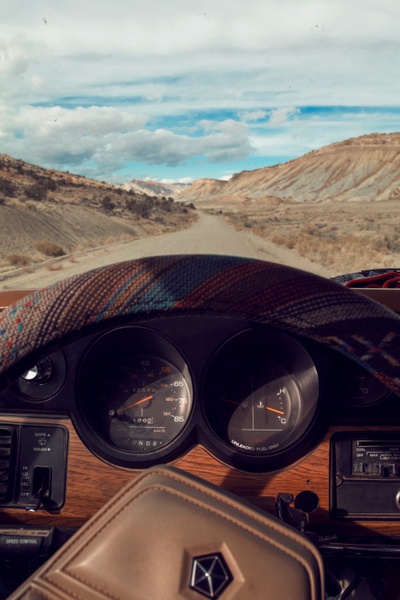 The people who make it ALL happen. Crew members will have access to:
 LIVE Map of the current route 
Postcards mailed to you when possible
Access to Google Hangouts where we discuss plans, problems, and answer Q&A's
*NOTE: Each tier gets ALL benefits of previous tier. 
About
WHY BE A PATRON?

Earth Story has been entirely self-funded since April 2017 and as much as I'd love nothing more than to solely create this series, I often have to stop for work. This goal achieves a sustainable cushion for me to pursue this series even more full-time than I do now. Most of my waking hours are dedicated to shooting, editing, planning, and building this lifetime project. I want to do really great things with Earth Story (as you can tell by some of our insane sounding stretch goals), and truly believe Patreon is the best place to achieve those things. 

WHERE WILL THE MONEY GO?
Every single dollar, whether earned on Patreon or from freelance clients, is poured back into the Earth Story Project. From a van to live as frugally as possible, to camera gear, an endless amount of hard drives to store footage, and everything else that a travel series created entirely on the road needs, Earth Story need your help! I spend as little as humanly possible except on necessary items that make this infinite journey possible. The money from Patreon will always
go directly into building this channel and movement from the ground up. I'm in this for the long haul.
WHY HELP EARTH STORY?
The aim for Patrons is to craft a true community where we can all grow each other and build incredible things (see goals). By supporting Earth Story, I promise you are joining a true family of Earthlings that we will keep growing every single day for years to come. 
THE MAKING OF EARTH STORY
Shooting, editing, and uploading a full-time travel series while on the road is no small challenge. While we are rich in time to work on it, we simply do not have the means for a few specific necessary items: SSD drive for footage storage safety, a microphone meant for voice-over, a higher quality drone, and eventually smaller/better cameras and other various gear. 

Our goal is to consistently improve the quality of storytelling and cinematography with this series, so we need your help! 
1 of 8
Recent posts by Earth Story
By becoming a patron, you'll instantly unlock access to 15 exclusive posts
By becoming a patron, you'll instantly unlock access to 15 exclusive posts