Kelly Froese
is creating Blog posts & nerdy updates
Select a membership level
Proud Supporter!
Pledge $1 per month and you'll be listed forever on our website as a proud sponsor of the Edmonton Nerd List! This also gets you access to being listed on the Artist Alley & Vendor Hall pages on the site.
Just Picture It!
Pledge $5 per month and I'll list you as a sponsor on the site and contact you to say thank you personally.  Also if you're listed on the site for your work; I'll add your logo to your listing and I'll add any links you desire (e.g.: Twitter, Tumblr, Pinterest, etc) rather than just the Website & Facebook page. I'll also add tags of your choice for your Art, Business or Event.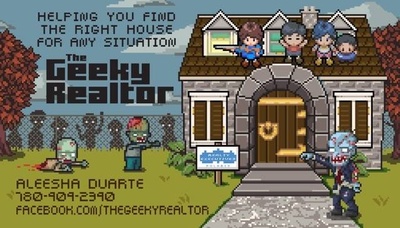 Boosted Posts!
Pledge $10 per month and I'll do everything mentioned above plus you're now eligible for a sidebar ad on the site. Just send us a vertical image that's 450 high by 300 wide. You'll also be entered into a draw for whatever swag we might get (or maybe we'll bring you along to one of the local nerdy events we get to go to from time to time!)
About Kelly Froese
I'm Kelly, the accidental blogger. In a little over a year, my little Facebook page with a reference list of comic stores has turned into a kind of hub for Nerdy News & Events in the Edmonton area. It's gone from 30 likes (mostly friends) to over 5000! We've added a full-blown Website, Twitter, Instagram & Twitch Channel.
I've been interviewed on CBC, gotten a few mentions from Sonic 102.9, and have been featured on news sites like the Pulp & GigCity. If you're looking to have your art or business listed, just send an e-mail to
[email protected]
and I'll list you for free! 
If you'd like to support what I'm doing, check out one of the options below and thanks!
Reached this one too! Have started soliciting from the local community for content.
If we get here, we'll start adding posts & other content from local nerds (and even start paying regular contributors). We've got a platform that reaches thousands of people in Edmonton and there are so many people here with something to say.
5 of 7
Recent posts by Kelly Froese