EL REY AND THE EMPRESS
is creating JAZZ IN THE JUNGLE
Select a membership level
SEEKER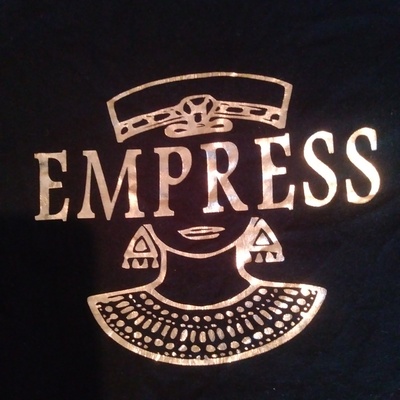 Welcome! This blog is dedicated to the manifestation of joy and happiness in the world. Join me in my adventures and learn how to make your dreams real.
Seeker's will receive:
Monthly Blog Subscription
Downloadable CD
Crusader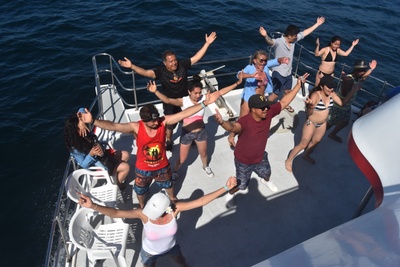 "Opportunities don't happen. You create them."-- Chris Grosser
This tier is for those who believe in sharing and wish to help us inspire others to achieve the success they desire and excel in their life's work.
Crusader's will receive:
Monthly Blog Subscription
Downloadable CD
Video links to live "Jazz In The Jungle" events
VENTURER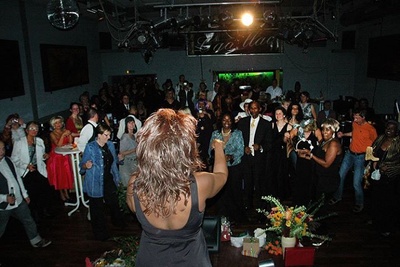 "Creativity and artistic endeavors have a mission that goes far beyond just making music for the sake of music".  Herbie Hancock

This tier is for those who are serious enough about living the dream to actually visit us in Mexico and are considering a long term rental or investing. You have to get to Puerto Vallarta by your own devices but we will provide transportation to and from the airport if you book your vacation residence through us.
We will pick you up from your Puerto Vallarta residence and treat you to a day in Mismaloya where we will have lunch in a cafe on our beautiful beach. 
At lunch we will answer any questions you have and spend the afternoon sharing the experience of living in paradise, and/or you can just enjoy the day swimming and enjoying the flora an fauna of our beautiful location.

After lunch we will take you Tequilla tasting. If you're still up to a little more fun you can chose an activity like horseback riding, snorkeling, water boarding, massage... We're locals so we get the best deals.

Venturer benefits include:
Blog Subscription
Downloadable CD
Video links to live "Jazz In The Jungle Events"
A day on Mismaloya Beach including lunch and Tequilla tasting.
 Round trip transportation from your Puerto Vallarta residence to Mismaloya. 
About
WE NEED YOUR HELP!

Dear family, friends and fans,

The corona virus has affected the lives of people around the world. It is a crisis! Our freedom of movement and, in particular, our social contacts have been significantly restricted. Many are afraid of losing loved ones. The full financial and economic impact of the corona crisis is still imminent.

As most of you know, I came to Germany this year to tour with my band. All but one of my concerts were canceled. Because of the travel ban, I and many others around the world are separated from our families and unable to return home. I'm stranded in Germany and my husband El Rey and my beautiful dogs are isolated (but not quarantined) in Mexico.

I don't know about you, but when a crisis happens in my life it is extremely difficult for me to ask for help. I love helping others when I have the resources, but I'm afraid to ask for help for myself. I have decided to put my ego aside and not succumb to this weakness.
Thanks to the kindness and generosity of friends here in Germany, I have a roof over my head and food to eat. I hope that everyone who is stranded somewhere in the world will be blessed to receive the same loving support that it has been is my privilege to receive.

With this blog, I would like to invite you to be part of my life and share the stories of my challenges and struggles. Your paid subscription to this blog will help me return home after the crisis, survive financial setbacks, and continue to share stories about my adventures and achievements.

Through this crisis, I have developed new relationships with people who have come to my rescue from the kindness of their hearts. My experience has enriched my life. I can only begin to tell you how much I have learned and how much I appreciate these relationships.

I'm discovering more about my inner self. I would be very happy if you read my stories, leave comments and share your experiences with me. I hope our sharing will be an inspiration and a source of discovery for you too!

Yours sincerely,
Empress

© Copyright March 30, 2020

We look forward to your comments and suggestions! You are part of this story! It is free to subscribe. Your paid membership helps us to continue to offer you our adventures. We need your support and thank you for your encouragement.
By becoming a patron, you'll instantly unlock access to 17 exclusive posts
By becoming a patron, you'll instantly unlock access to 17 exclusive posts
Recent posts by EL REY AND THE EMPRESS