Elizabeth Watasin
is creating LGBTQ science fiction/fantasy novels and some comics
Select a membership level
Salon Member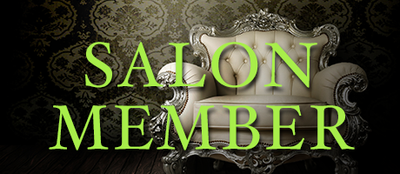 $1
per Extras, WIP previews, short stories
Welcome!
This is the place for discerning readers like you. Enjoy all the content that's For Your Eyes Only!
At the Salon Member Level,
you'll help support Elizabeth's writing *and* get the behind-the-scenes First Look.
•Receive your digital Salon membership card.

•Get a Patreon-Exclusive feed of my more saucy inspirations, story secrets, First Look at book cover art in progress, and character reveals.
Secret Library Member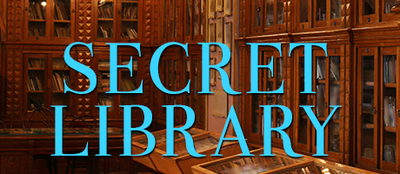 $3
per Extras, WIP previews, short stories
At the Secret Library Member Level,
support the stories
and
be
First
to read the words, in the rough!
•Receive everything at Salon Member Level and:
•Your digital Secret Library membership card.
•First exclusive Look at Work in progress excerpts, chapter updates, and Extras like short stories and character vignettes with favorite series and forthcoming series.
In Progress: TAUR: A Dark Victorian Penny Dread Vol 3
VIP Red Room Member
$5
per Extras, WIP previews, short stories
At the VIP Red Room Member Level
, get exclusive hot content made possible only by you.
•Receive everything at Salon Member Level and Secret Library Level and:
•Your
digital VIP Red Room membership card
.

•
VIP Red Room Member Only access
to the stories gone Mature with
Steamy/Romantic Extras
that usually end up cut. There's plot but also hot encounters and romantic date adventures with any of my character pairings: Bunny/Dean (Bunny/Fairer Than), Kyn and Anja, Elle and Faedra, Nico and Shayla, and so on.
IN Progress, Darquepunk's HELLCAT AND KITTEN
About
Hello, friends! THANKS to your support I can bring the stories in my head out into the world and share them with you. It's not easy being a niche storyteller; without a big budget, audiences are hard to reach, and that's where you come in. You who share my passions are helping my kick-ass, quirky, strange, hilarious, gorgeous, and sometimes damaged souls come to life, and letting them take you with them on their cool adventures and perilous self-discoveries. It may happen on intragalactic space stations, or in Gothic Victorian London, or in a fabled, time-mixed realm of hot rods and witches–but it will always come with a side of sensual romance and a touch of mystery! The characters in these worlds thank you for making this all possible.
I thank you. Hooray for joining! Now let's go! Adventure awaits!
$142 of $300
per Extras, WIP previews, short stories
WE hit this goal, everyone should get e-books. And if you have all that's in my library up 'till this goal, there should be a Hidden book for such Patrons of the Golden Shelves. I will find one.

2 of 5
By becoming a patron, you'll instantly unlock access to 29 exclusive posts
By becoming a patron, you'll instantly unlock access to 29 exclusive posts
Recent posts by Elizabeth Watasin