EmeraldSora
is creating Enamel Lapel Pins
Select a membership level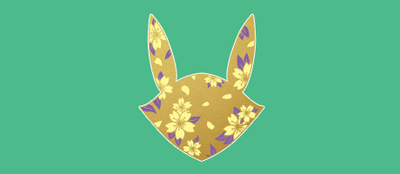 1 x Pin + Shipping
This covers your purchase for 1 Golden Sakura Fox Pin + 1 x A5 Renamon inspired art print. Includes International Shipping.
2 x Pins + Shipping
This is your purchase of two Golden Sakura Fox Pins + 2 x A5 Renamon inspired Art prints. Includes international Shipping.
Golden Bundle
In this bundle you'll recieve 4 Golden Sakura Fox pins + 4 x A5 Renamon inspired Prints to share with your besties! Includes International Shipping!
About EmeraldSora
Just a humble artist trying to expand my artistic interests by venturing into lapel pin designing. Help me fund my pins manufacturing and claim your pin and a bonus mini art print!

My current pin design is a Golden Sakura Fox pin, inspired by Renamon, the fox Digimon from the animated series Digimon:Digital Monsters (Season 3/ Tamers).

I also give back! A portion of the goal amount will be donated to the Canadian Wildlife Federation to help threatened species such as the Red Fox and Grey Wolf! (visit http://cwf-fcf.org/en/ for more info)
$1 of $400
per Pin Design
Reaching this goal will cover the manufacture of my Golden Sakura Fox Pin!
1 of 1
Recent posts by EmeraldSora