Eric Malikyte
is creating short stories and graphic novels.
Select a membership level
The Patron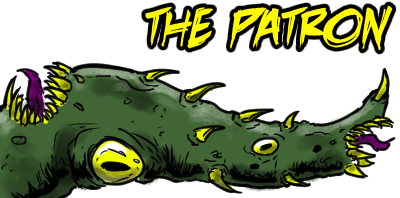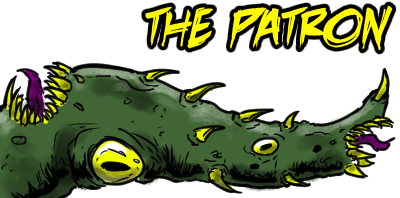 Access to stories on release day
Access to Into the Astral Lands Podcast 7 days before YouTube.
The Beta Reader
All previous rewards.
Beta reader access to all drafts of a story moving through final draft and release.
Audio Book releases (coming soon)
About Eric Malikyte
WHY PATREON?
Hello, everyone!  If this is your first time visiting this page,
welcome!
I'm Eric Malikyte, writer and illustrator. I write dark fiction, cosmic horror, science fiction with horror elements, cyberpunk and dark fantasy. I'm working on three novels, each of which are very close to being complete.
But, I write a lot of short stories, so instead of sitting on most of them, I publish them here! I typically publish 
1
to
2
short stories a month. Patrons pay their pledge amount for each
finished
story.
Think of it as a subscription service for my short stories, only you don't
just
get the stories, you get bonus content too!
There will never be more than
2
stories in a month--I just don't have the time or resources to write/edit/revise and illustrate more than that in a month. 
And if you're new, you will not be billed for stories that have already been funded. When you pledge, you get charged on the 1st of the month.
If you've read
Into the Astral Lands (available FREE on Amazon Kindle, Smashwords, Apple iBooks, and Barnes and Noble)
 or if you follow me on 
Twitter 
or 
Facebook
, you may have an idea of what to expect.
So what will you get if you pledge?
Get access to exclusive content, like early access to the
Into the Astral Lands Podcast,
just for pledging
$1
and up!
A shout out on social media from me and
7days
early access
to all of my short stories at the
$5
and up!
Early beta reader access to every draft of a short story up through final drafts at the
$10
level, including a special audio book file only you get to see/hear(coming soon)!.
And, at the
$20
level, you'll get a signed art print from me when you pledge $20 or more (limit 10 patrons for now).
You can select a reward tier to the right of this section.
WHAT IS PATREON, ANYWAY?
You might be wondering what Patreon is all about, and where your money will be going. First, Patreon is based on the old idea of patronage, where individuals would become the patron of an artist or writer so they could do what they do best, create. Except, Patreon is even better than that, because it connects you directly with the people who are creating the products that you love. You've probably heard of Kickstarter, right? Patreon works a bit differently in that instead of funding just a singular project, you're contributing a smaller amount regularly (per story), and receiving an exclusive membership to content that you either get to see first, or, content that no one else but patrons get to see!
As for where your money will be going. As a writer, I need to hire editors and beta readers in the continued production of my books, there's also the subscription to various services and magazines that help to inform me about various things that are happening in related markets to my genre. I'm also working on a website, and I've already paid for the domain and web hosting, advertising, and all sorts of other costs (like copyright registration fees).
Your money goes towards paying for these things and making the stories I release here better and better. 
THE BOTTOM LINE:
The first four stories are already available! They're called "
To Dance on Her Digital Strings
",
"Glitch"
,
"Into the Astral Lands"
, and
"Headcase"
, respectively. And you can
get access
to them by pledging as little a
$1 now
!
Into the Astral Lands
is also
FREE
, if you're on the fence about pledging. I have no doubt you will enjoy it.
FREEBIE FRIDAY:


If Into the Astral Lands doesn't convince you, then Freebie Friday will. Two Fridays a month, I will make one of my older stories (New stories are excluded until they're at least a month old) to make free for 24 hours. The story will be chosen at random, so be sure to follow me on Twitter and Facebook for details!
The next story, however, is exclusive to patrons! So, be sure to pledge to get access to it!

Below, is some of the cover art I've illustrated myself for these four stories, and some more information about each story.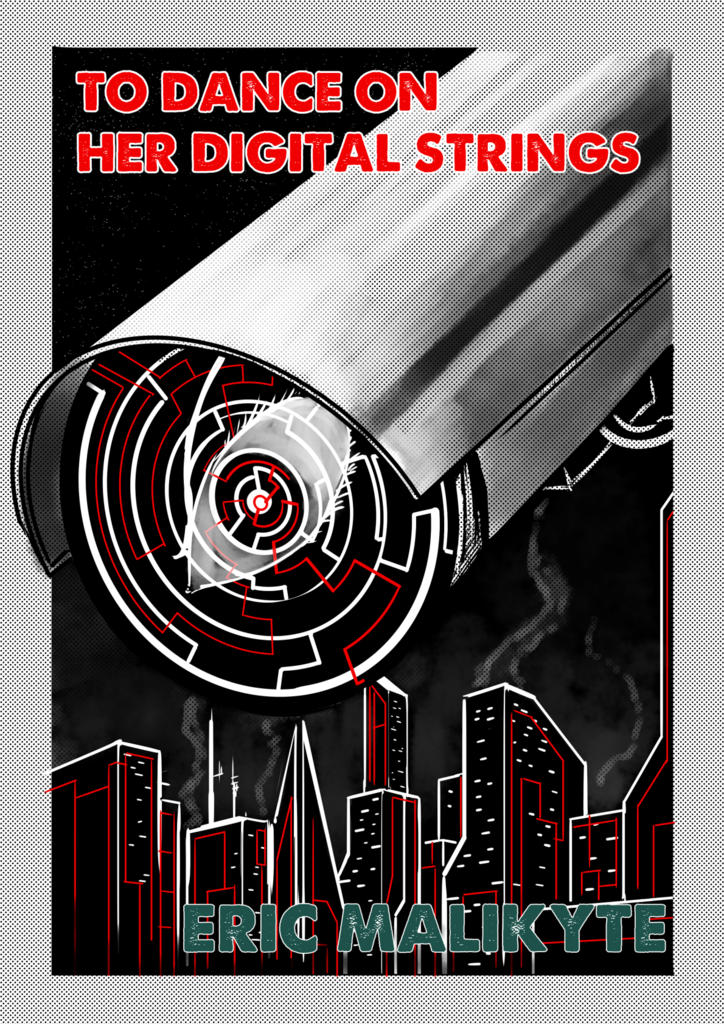 In a world controlled by an overbearing artificial intelligence named
Aurora.
Alie finds herself on the wrong side of Aurora's attention,  blacklisted from society, and on the run from people she once thought were her friends.
To Dance on Her Digital Strings is a dark science fiction short story set in a world dominated by artificial intelligence and companies that treat their employees as if they're participating in a game show--the price you pay for failure is everything.
This short story is available
HERE
for Patreons only. 
The second and last story for the month of April is all about simulation theory, or ancestor simulations. What's an ancestor simulation? Well, read the story to find out (and google it for a more in-depth overview of the theory, it is quite fascinating).
Andrew has a problem. He's so bored with his life as a Dentist that he keeps daydreaming at the office. Maybe that's why his office is always so empty?

The tree, the lake, and the chair that never sinks below the water in his dream, all seem far more exciting than drilling the teeth of his smart-ass friend.

He can't shake the feeling that the woman in his dream is trying to tell him something.

She can't remember what her mugger looked like.
The answer is closer than she thinks.

HEADCASE is a dark science fiction thriller short story set in the not too distant future where humans rely on mechanical implants to keep track of their memories. 
Into the Astral Lands is a cosmic horror short story centering around one man's struggle to keep his humanity while he fights to escape the gaze of entities that seem to exist beyond the confines of time and reality. Can Adam hold onto his sanity, or will he lose his wife, child, livelihood, and sense of self to the Astral Lands?

This short story is available
HERE
on Patreon for free. You can also get it on Amazon Kindle, Smashwords, Barnes and Noble, and Apple iBooks for FREE.


For Paul Anderson Fou, fast food worker and professional underachiever, life is about to get a whole lot more interesting. Given the opportunity of a lifetime by a woman with spiked neon hair and glowing, multicolored eyes who calls herself Dynamo, he's thrust into Battle for Drogon, a virtual reality augmented reality game that manipulates what the player sees through their VR Implant. She tells him that, with her help, he can earn a fortune through the game and fix his loser life. Paul is all too eager to jump in; but, is this game more than Dynamo is letting on?
Neo Rackham I: Ego is a cyberpunk novelette, meant to kick off a new anthology series set in the fictional city of Neo Rackham.


AND. CURRENTLY...

Each Part will release from October through January!

Olympus One colony students Hal Leon and Akio Sato have made history. Their invention, a camera that images dark matter, has had its first successful test; but what it reveals may put human life on Mars in jeopardy.
Hal believes that the strange animalistic silhouettes hidden in the dark matter web prove his theories. The wiry, inhuman forms appear to look to the sky at some invisible threat before they're wiped away by a wave of nothingness that resets the dark matter web to normal, until it all repeats again—a never ending cycle.
That is, until something else appares in the dark matter web, and students and colonists alike start dying under mysterious circumstances. Can Hal and Akio figure out what's causing these grisly murders, and does the dark matter camera somehow hold the key to the mystery?
$5 patrons get to read 7 days early!
-Eric Malikyte

All stories featured on this Patreon are the property of Eric Malikyte. Eric Malikyte © 2018
$43.20 of $100
per creation
Wow! You guys are amazing! When we reach this level, I'll do a live stream as I work on an illustration, and answer any and all of your questions. This stream will only be for patrons. 
3 of 4
Become a patron to
Unlock 52 exclusive posts
Connect via private message
Recent posts by Eric Malikyte
How it works
Get started in 2 minutes