Brian Vandenberg
is creating a Documentary TV Series
Select a membership level
The Parrot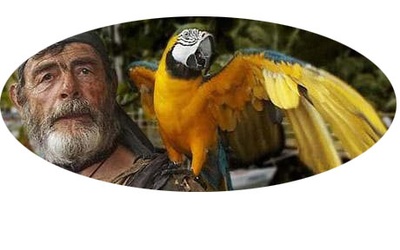 For only $3/month you're a parrot!
✔ Parrots receive a personalized thank you from me.
 ✔ Exclusive access to my epic nature and adventure images and production stills.
 ✔ You may also encounter occasional videos and stories from the monkey, pirate or first mate from time to time.
The Monkey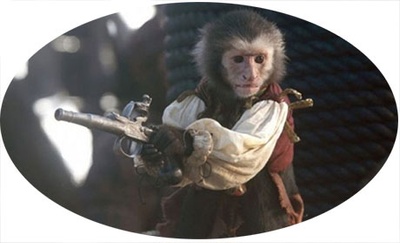 No monkey business here!
✔ The monkey gets everything the parot gets.
 ✔  Some of the video updates and stories from the pirate and the first mate.
✔  An inside look at what I pack in my backpack along with all the clothes, gear and gadgets that will hopefully keep me alive on the
voyage...
The Pirate
As a pure blooded pirate you get everything the parrot and the monkey get and:
 ✔  Video updates and stories are served more frequently and before the the monkey and the parrot get any!
 ✔ Special coverage such as custom inventions and McGyver ideas I've put together along with online purchase links for items wherever possible.
 ✔ Exclusive inside look at the production gear I use, the off grid power and how I make it possible to carry an entire production rig in a backpack in addition to everything else I have in there etc, etc..
About
Welcome to the making of the Escaping Society film series. An epic intercontinental exploration of unconventional and pioneering lifestyles in one man's quest to save the planet and its inhabitants from apocalypse.
Is it conceivable that we can thrive and live happier, healthier lives by going back to more natural environments and basic lifestyles? Free ourselves from financial dependency? Could we in the process end up saving the climate, our natural resources... our home?
In this provocative and adventure-packed film series we'll meet the people who've done just that. With it I hope to inspire people all over the world to change how we treat mother earth, each other and ultimately free us from the conditioning of mainstream society (
See full story below
). It's an ambitious project, advancing over several years. But with your help we can make it happen! Be part of the journey and receive perks such as:
Film credits.
Exclusive insights into the filming and behind the scenes stories.
Pictures, videos and written words.
A first hand look at some of nature's most remote and breathtaking beauty.
A front seat to my "unorthodox" lifestyle and the crazy adventures I get myself into...
Last but not least, the planet, its inhabitants and mother nature need your help more than ever!
Select a membership level that best suits you or shoot me a message if you're interested in producer credits or prefer to make a larger one-time donation. And please, share this with everyone on your Facebook, IG and Twitter!!

How it all started:
5 years ago I became homeless and moved into a work van. I never anticipated how much it would end up changing my life. It had such a dramatic impact on me I had to tell my story to the world:


Since then I've learned a lot and realized I will never be able to live a "normal" life in society again. Eager to inspire viewers to thrive and live more fulfilling lives with less means and by embracing materialistically simpler lifestyles, I have planned my ultimate escape and I'm taking you all along for the ride!
Abbreviated film script. Click for full size pdf:
About me:
Deeply curious and philosophical I've always pondered life's big questions and mysteries. I research and contemplate everything exhaustively. Most people however, know me as an activist, adventurous globetrotter or daredevil ;)
I grew up in Denmark and started the workforce in my dad's workshop when I was 8. Yet my restless heart would soon draw me across the globe and eventually set camp in California. I have a passion for film making, nature, ecology, nutrition, animal and human rights. My inner nerd on the other hand is obsessed with inventing, fixing or modifying everything and, according to my friends, may have some mad McGyver skills!
I've rebuilt homes, developed wacky contraptions for Tinseltown and was cast on the TV show 'Destroy Build Destroy' for 4 seasons. In 2017 I made a short film titled 
VanLife ~ From Homeless to Adventurer
, where I encourage people to go live in a van and explore the world. The story was featured on In The Now, RT Documentary Channel and a host of articles and media outlets worldwide.
Connect with me on
Facebook
.
Updates so far:
Written a complete film script for the series.
Secured funding for roughly a third of the trip incl. filming.
Fully financed and built a compact, broadcast quality production rig complete with the latest 4k cameras, a drone, underwater housings, reflectors, lenses, microphones and backup drives. All powered by powerbanks and a solar panel that mounts to my backpack. More on this in an upcoming video!
Acquired all the gear I need to survive in nearly any climate and situation.
Set off on the first two legs of my journey, India and Sri Lanka, where I've scored a great deal on a beautiful Royal Enfield motorcycle to take everywhere! Also met with my advisers and various locals to help me in my quest.
Traveled by motorcycle, bus and train, filmed my personal ups and downs, some breathtakingly beautiful locations and some quite the opposite...
I'm so excited to announce I've finally covered two captivating and utterly inspiring stories in the jungle of India and on a remote beach in Sri Lanka. Additionally I've lined up two more stories in South India. All very different from one another!
Right now: Updating film gear. Filming the corona-crisis alongside my personal story following the passing of my mom, living in her car and preparing for the continuance of the film series.
Please note:
The final realization of 'Escaping Society' and its distribution will ultimately depend on factors that are thus far out of my control. Therefore I can only promise you my utmost dedication to the series and to my patrons. I will have to limit what I release publicly and of course can't give it all away here before the actual film has been made. Still, I'll shoot as much behind the scenes footage of the adventures as I can get away with, as much breathtaking natural beauty I can get close to and do my best to acknowledge each and everyone who supports me! Please also keep in mind the project will land me in very remote areas of the world without internet for days and sometimes weeks. Be patient, it'll be worth it ツ
If you have any questions and comments please don't hesitate to write. If you're a production professional, editor, producer, investor or otherwise feel like contributing, please get in touch. I will need all the help I can get!
Namaste

Brian Vandenberg
Help me reach $1000/month to be a full time professional. This will actually cover most of my expenses! I will be able to dedicate myself 100% to the filming and production of Escaping Society and provide YOU with more videos, images and behind the scenes footage.

Don't forget: Everyone who has helped me with $1000 or more will be recognized with an official credit at the end of each episode at final release of the series.

1 of 1
By becoming a patron, you'll instantly unlock access to 32 exclusive posts
By becoming a patron, you'll instantly unlock access to 32 exclusive posts
Recent posts by Brian Vandenberg