Experience Daliona
is creating Sidewalk Science Centers
Select a membership level
Passerby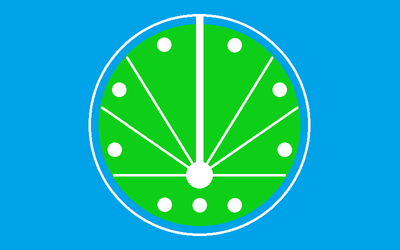 Thank you so much for your support!! Patreon supporters are the first to receive any and all updates, including new programs, contracts we receive, and projects we're working on. Every dollar helps us reach our goal of bringing accessible science education to local communities.
Bystander
Every dollar counts. Your contribution will allow us to purchase new materials, travel to more cities, make more videos, and engage more people!
Participant
Now we're really in this. Not only will you receive all of our updates and special content, but we will create special "Participant Posts" where you can help us crowdsource experiments and demonstrations you want to see at Sidewalk Science Center.

Receive a 10% off promo code for any item inn the Experience Daliona Gift Shop valid for 31 days.

About
Experience Daliona began as a fictional organization in a futuristic science-fiction book series written by founder Alex Martin. Our vision is to provide resources and programs that make science education readily accessible in public spaces every single week.
Right now, we have two main programs:

Sidewalk Science Center:
our flagship program. Every weekend, twice a week, we travel to public parks and set up family-friendly science experiments that engage kids, teens, students, and adults of all ages with a range of familiar concepts. We've prepared physics, optics, magnetism, biology, and other experiments designed specifically for hands-on learning.
Since its inception in July 2018, Sidewalk Science Center has already seen more than 20,000 people using a just a single table, and has traveled up and down the United States east coast to several cities, festivals, and local businesses. We know that if a single table can see 20,000 visitors in just 20 months, then operating multiple locations every weekend will help us reach thousands upon thousands more.
Educational Kits:
a small subsection of our business that we are still learning to effectively produce, our kits have already been sold to families who visited Sidewalk Science Center and loved the experience. Each kit we produce will explore familiar concepts using a conversational format, allowing users to practice experiments and the real-life equations used to calculate them. Included in our kits are special challenge experiments, where users must figure out how to produce a desired outcome, following a set of rules, based on what they learned throughout the kit.
Zenith Now science magazine (not yet operating): 
another aspect of Alex's science-fiction books,
Zenith Now
 will highlight the stories and experiences of scientists and educators, as well as explore various research and newsworthy happenings across scientific fields. The format is designed to showcase scientists and people working in science-related areas as being relatable to people working outside science, or inspirational to kids and students who might one day pursue these same fields!
The New ERA Foundation (not yet operating):
the New Environmental Recovery Action Foundation, inspired in part by the Galactic Ecology Survey seen in Alex's books, will be organized as a non-profit, and fund programs in conservation that mitigate greenhouse gas emissions, poaching, overfishing, waste dumping, and other factors of environmental deterioration.
The New ERA Foundation will also form local branches and organizations to promote community clean-ups, recycling initiatives, and public education alongside Sidewalk Science Center that increase awareness and improve the quality of life within communities.
This is our outlook as we begin growing. Supporting us on Patreon will give you access to updates before we publicly promote them, give you a chance to stay involved with crowdsourcing ideas for SSC and other content we produce, and be a part of an effort to create an exciting and inspiring future.
As of right now, Experience Daliona relies solely on word-of-mouth and passerby participation to schedule events and sell science kits. Therefore, $500 every month will allow us to sustainably market our programs and kits on a comfortable budget.
2 of 5
By becoming a patron, you'll instantly unlock access to 25 exclusive posts
By becoming a patron, you'll instantly unlock access to 25 exclusive posts
Recent posts by Experience Daliona