Miki da Shrew
is creating Videos on everything I love to do....and some things I don't.
Select a membership level
Miki's Monthly Calendar
Follow along with me in the 8 page monthly calendar I make and use myself throughout the year. Simple design with space for notes, appointments, reminders and your own journaling, and left uncolored to spark your own creative energies.
Miki's Monthly 'Zine, "Fat Farmgirl's Twisted Eden"
Limited (100 remaining)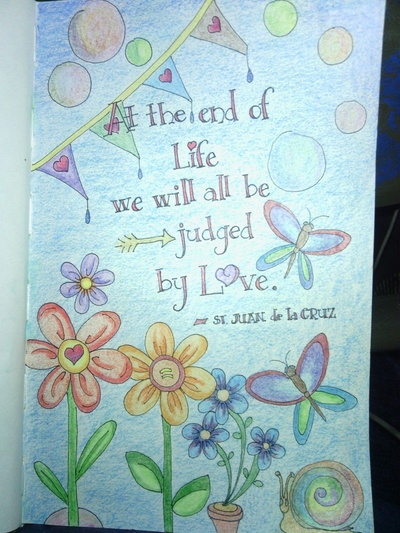 A window into my Book of Hours, a 24 page Zine, left black-and-white for you to colour! Every issue contains at least one of my favorite recipes, poetry (only occasionally my own), artwork and a calendar for you to doodle in.
About
Thank you so much for visiting my page! 

My name is Miki, and I'm....Miki. Just Miki. Yeah, that's the truth.

Not a wizard, not a genius, and definitely not a business woman. Just a chica with a life-long passion for doing things simply and from scratch. Some people think that's strange, others think it's marvelous, and still others seem to think it's beyond their grasp. I like make my own journals, my own calendars, I love to garden, raise herbs, make liquor, potions, recycle what I can into pretty things, and raise animals. I make paint and soap and ferment my own foods, including wines, and distillations of all kinds. I love to do embroidery and cross stitch and beading, and was taught by my farmer's daughters grandmothers to make things so that they'll last a century or more. Oh, and I'm starting life over again after several years of upheaval. After the closure of my old house and the dissolution of a bad marriage, I've moved to a new-to-me farm filled with untouched woods and fallow fields begging to be tamed, and I'm in my third year of film school, so I'm primed to make a fool of myself and record it. 

I'm not going to be on social media outside a promised 20 minute video every week that details some simple thing I'm working on, because that's what my friends have asked me to do, but I'd like to invite you to join me, too, just to see what I'm up to. I guarantee it won't be boring....Who knows? I may even take up the Tango, just for fun. ; )

Thanks for stopping by!
When I reach 500 patrons, I will do a mini documentary (up to an hour on the subject of your choosing). It could be autobiographical, it could be artistic, it might be an in-depth look at how to make something you're really interested in, either by me, or one of my artsy hippie-ish friends. You'll be given a vote when the time comes.
1 of 2