Frogsnack
is creating SCHOLAR, the Webcomic! scholar.smackjeeves.com
Select a membership level
Access to the Audio Vault!
One of the key ways I've kept myself in sync with the story and world of Scholar over the years is though Audio Notes! These are recordings I make on my own time that I can reference later that help me build the story itself. Usually I'm talking to myself in them, but there's a healthy dose of potential spoilers in each one because it's often one of the first things I do when I can't figure out a plot point- talk to myself and listen later to see if it sounds crazy or the idea is strong enough to build on. That means that a LOT of things may have changed, or the opposite, you may just learn a LOT more than I want you to know! I will add to the vault as more recordings become 'declassified'. 
World Building; Charts, Notes, Illustrations
-World building. New world data will come out on Thursdays avail for any pledge level. The world of Scholar is huge. There are 22 tribes of the ancient realms, all with inherent abilities depending on genealogy. Not every tribesman or woman actually has ability and it depends on how the tribe has developed over time. For example, Shiloh is from Tribe 16, Hethrosong, and she has (like many of her people) the ability to heal. Unfortunately this also makes her a target as her ability or 'essence' can be siphoned off for use on the battlefield and in medical facilities.

Eny's Advice and Survival Guide
In addition to World building:
-Eny's Advice Guide! At this pledge level you will gain access to advice from the Scholar himself (assuming you asked him a question). Keep in mind he will use his experience to answer and you may suggest topics, but he doesn't know what you don't tell him, or what other people in the story haven't told him yet! Guide will update once a month.
-He writes in his own 'voice', so readers are treated to the experience as if they were a enw recruit at SERIN reading his circular on survival!
About

PATREON is system of financial support for creators who are working at their dreams; like sculptors we chip away at long term goals and ask that those who wish to be a part of that journey out work's creation, help out here with donations in return for content exclusives! Goals and rewards are listed on the sidebar, suggestions are appreciated! <3 <3

Scholar is the story of Eny, a kidnapped Prince forced to serve his captors as they seek to steal life (and ability) away from the people he cares about. He is joined by his temperamental (or just mental) co-conspirator Ivan and the kind yet naïve newcomer Shiloh.

This is where it all begins! Here I will be making more advanced updates, colored covers, bonus pages, LOTS of world building and behinds the scenes content and the potential for rewards like livestreams, Patreon Cameos (or character cameos) in the comic itself and of course, ricelessley your feedback as fans and the ability to that your suggestions can change things! I also plan to offer commissions (sketches, portraits or character sheets) whenever it is possible.
-Author and Artist of Scholar, Frogsnack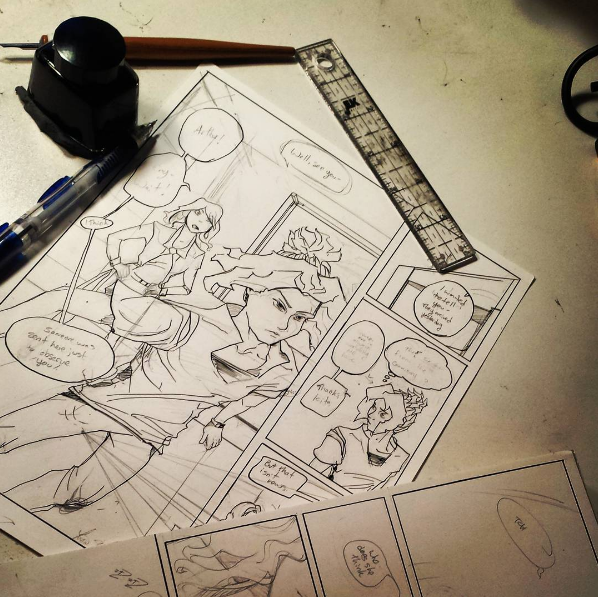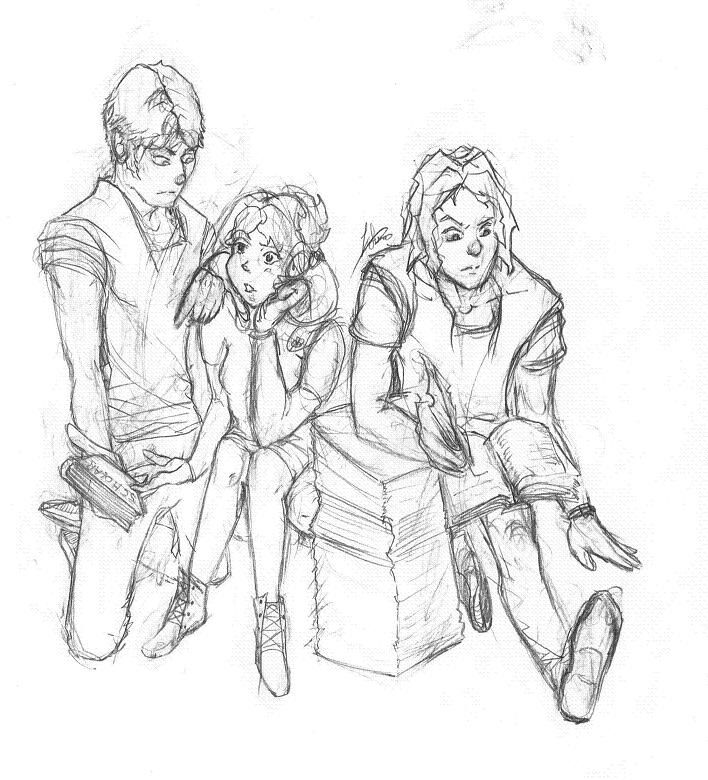 My dream is to have an American manga that is fast paced and enjoyable!  At this tier level I will be able to create Scholar on a regular bi-weekly basis (this pays the bills and for art supplies).
1 of 1
By becoming a patron, you'll instantly unlock access to 7 exclusive posts
By becoming a patron, you'll instantly unlock access to 7 exclusive posts
Recent posts by Frogsnack