Tsuki-Chan
is creating YOUTUBE VIDEOS & SWEET FUN STUFF
Select a membership level
Crimson Fox
-Sneak peeks. 
-Watch the videos BEFORE the official release/Mira los videos antes de su publicación oficial.
-Custom Roles and secret server on discord to prior talk with me/Rol único y server secreto en discord para charlar conmigo con prioridad.
-Dank Coins (will be useful someday). Ask for them on the secret Discord/ Dank coins (servirán alguna vez). Pídelos en el Discord.
-Access to many of my decks that never used on videos (yet... and could or not work xD)/ Acceso a muchos decks, algunos jamás usados en videos (aún... pueden o no funcionar xD).
Includes Discord benefits
Blue Cat
All the previous rewards +

-Images made by me: Banners or any for your channel/ Imagen hecha por mi, un banner o algo para tu canal nwn. 
-Priority on the polls about channel (next videos, 101, ideas, etc.).
-Access to custom mats and bg/Acceso a mats y bg personales.
Includes Discord benefits
Yellow Marten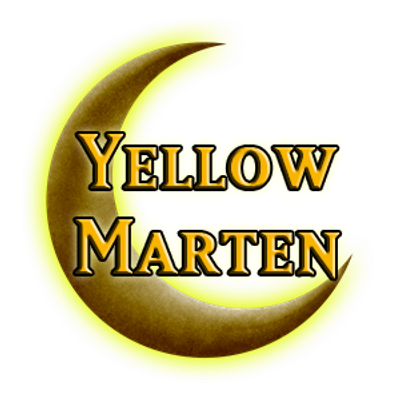 All the previous rewards +
-Cosplay Zings when I make cosplay.
-At least 1 private practice/game Season with me per month on Percy/Nexus (Or just chat)/ Al menos una sesión privada de práctica/juego al mes conmigo en percy/nexus (puede ser solo chat).
Includes Discord benefits
About
¡Hola, Soy Tsuki!
Desde hace ya un tiempo creo contenido en youtube (dedicado principalmente al gaming clásico y yugioh), tratando de compartir lo que me gusta con ustedes y ¿por qué no? alegrarnos juntos el día. Me esfuerzo por seguir mejorando cada vez más para que mi contenido tenga mejor calidad, edición y tenga contenido de varios estilos para que las personas puedan disfrutar un trabajo bien hecho, sin perder en el proceso ese toque especial de mi propia diversión y alegría que intento llevar a los demás. Tengo también proyectos en mente para mis canales actuales así como un cómic COMPLETAMENTE GRATUITO para el público. Lamentablemente y debido a mis situaciones de vida (incluídos salud, trabajo y demás) me sería complicado hacer contenido de modo regular, si disfrutas mi contenido, deseas apoyarme a mejorarlo o sólo te gusta verme hacer lo que hago y decides apoyar tendrás mi mayor gratitud por ayudarme a hacer todo lo que hago y me hace feliz compartir con ustedes, tal vez alegrando a algunos de ustedes también.
___________________________________________________________________________

Hello there, I'm Tsuki!
I've been creating content on Youtube for a while now (Mainly dedicate to classic gaming and Yu-Gi-Oh!), trying to share what I like with all of you and, why not? Cheer our days a little. I try to improve more and more so that my content has better quality, edition and a wide range of styles. That way, everyone can enjoy a work well done, and without losing in the process that special touch of my own amusement and joy that I'm trying to give to others. I also have some projects lingering on mind for my current channels, like a COMPLETELY FREE comic for the public. However, thanks to my actual situation (Health, work and others) I won't be able to produce content regularly. If you enjoy what I make and wish to support me and help me improve it, or you just like to see me do what I do and want to give your support either way, you'll have all my gratitude for giving me your help and encourage me to keep doing what makes me happy and what I enjoy sharing with all of you. Who knows? Maybe I'll give a smile to some of you as well.
At least a video each 15 days
Al menos un video cada 15 días.
1 of 7
Become a patron to
Connect via private message
Recent posts by Tsuki-Chan