GOAT ZEN FINE APPAREL
is creating something badass
Select a membership level
Good Goat Karma
This level of support is as important to me as the others because you are helping me to create my future. Patrons at the $1 level and above will have access to all of my updates and goat art posts.
The Goat Zen Design of the Holiday Sticker
This level is for patrons who love goats and want to participate in supporting Goat Zen Fine Apparel. With the release of each new design, we will be mailing to patrons a beautifully printed 4" x 5" sticker featuring the custom art for that specific holiday tie, plus a short history that explains the relevance of goats to that particular holiday.
The Goat Zen Tie + Sticker of the Month
This is the primary level of support to help me establish my business, Goat Zen Fine Apparel. Our first product line is a series of six custom, holiday-themed ties designed by Nathaniel Owen and James A. Owen. Approximately every other month, we will be announcing and shipping a new tie design. (Pictured here is the Christmas tie.) Patrons at this level will also be receiving a beautiful custom sticker featuring the same design, plus a short history that explains the relevance of goats to that particular holiday.
About GOAT ZEN FINE APPAREL
I've spent years in 4H and FFA, where I specialized in goat husbandry, and learned about responsibility as well as the value of hard work, This is exactly what Goat Zen is about: hard work, responsibility, and learning to work with others while remaining true to yourself.
When you wear these ties or any other piece of our clothing, you shouldn't wear them just because they look badass (which they do) you should wear them because they encapsulate what YOU are about. Remember: horses are always bored; cows are always paranoid; and chickens I don't think I even need to explain... but goats, GOATS KNOW WHO THEY ARE AND THEY DO WHAT THEY WANT.
My initial goal with this Patreon project is to produce six custom, high-quality, holiday-themed ties over the next year, after which I hope to expand the Goat Zen brand into other types of clothing. We've added a couple of additional reward levels for patrons who may not have a need for ties but want to be supportive of the project. I hope you'll join us in making some really cool ties become a reality this year!
Nathaniel Owen, President, Goat Zen Fine Apparel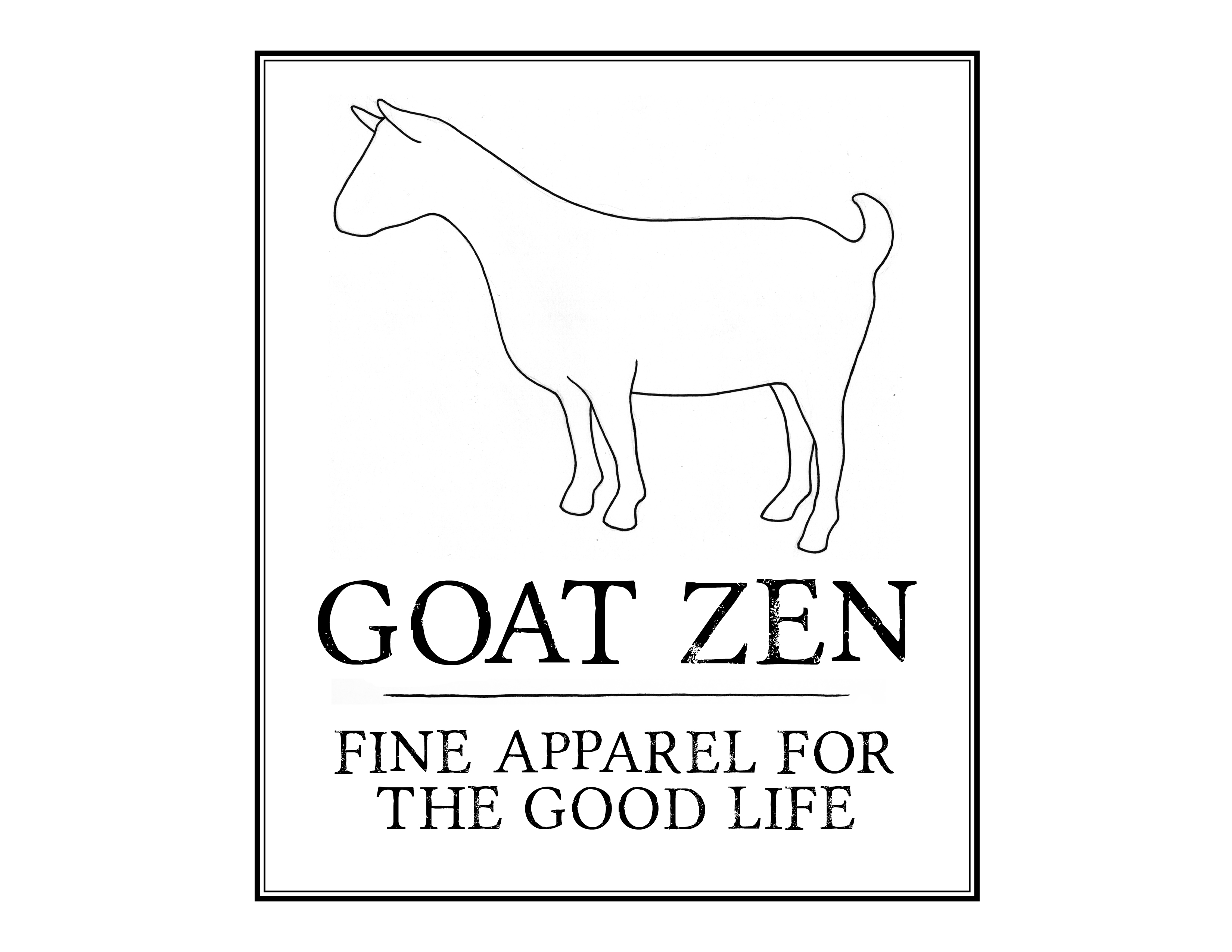 100 is the threshold which makes it more economically viable. I can do it with fewer than 100 patrons, but the manufacturing is more expensive.

1 of 1
Recent posts by GOAT ZEN FINE APPAREL