Gayle Skidmore
is creating A song a week in 2019
Select a membership level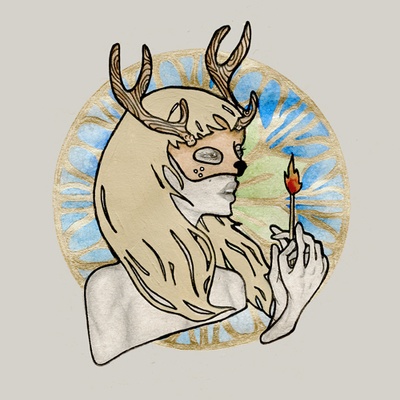 Alpha
Exclusive audio file of each new song. These recordings will only be available to Patrons. 
A pdf download of new artwork 
Access to the story behind the song.
About Gayle Skidmore
GET TO KNOW ME: 

My name is
Gayle Skidmore
and I am originally from San Diego, CA, though I have been a bit of a vagabond for the last ten years.  I've been writing songs since I could sing.  My sisters recorded me singing a song about the park when I was about 5. I always knew that I wanted to pursue music.  I have toured all over the US and a bit of Europe, and I now live in The Netherlands.  In the spring of 2017 I released my 20th independent project/first full-length vinyl album.  You can hear the first album on my bandcamp page: 
http://gayleskidmore.bandcamp.com/
THE PLAN:
My plan is to release one song a week in 2019.
I started playing classical piano when I was four years old, and I now play, or at least dabble in, over 20 instruments.  Having grown up writing songs, I have now written over 2000 songs. I haven't counted in a few years.  One of the main reasons I started this Patreon page is that I have only released around 50 of those songs, and a LOT of my music has gone unheard.  As an independent artist, I'm free to record and release whatever I would like, so I decided that for those of you who want to hear my B and C sides, and/or hear songs as I write them, I would LOVE to share them with you. 
Along with writing, I do all of my own artwork, and have been focusing more on honing that craft in the last few years.  I have released 3 colouring books which accompany full-length albums. but I have also been enjoying creating other pieces. I have done several commissioned pieces (including a fun painting of dogs playing D&D) and would love to continue this in the new year. I'm therefore going to intermittently include a drawing with my songs as a pdf download.  
PROJECT GOALS:

At the end of the year, my goal is to have
doubled the number of currently released songs
! (Only you will have access to these).  I am planning to record another full-length album, and this will help me to figure out which songs you would like to hear on the new album.  
I am also planning to release
12 new pieces of art
. I am looking forward to creating these and hope you'll enjoy them! 
As we reach new levels, the goal is to create music videos as well.  We have several locations scouted and story boards in the works. 
Thank you for checking out my page! I hope you'll partner with me for this journey.  
Gayle Skidmore
My goal for when I reach $50 per creation is to purchase a new microphone for my home recordings.  The microphone I'd like to get is the Rode NT1a.  This will enable me to improve my recordings and to record vocals for a project to be released later this year. I have about 8 piano songs recorded professionally at Wisseloord Studios in The Netherlands, and would like to release an album this year of piano/vox.  My current mic has a lot of noise on it and to get a better recording not only for the album but for my weekly songs would be amazing! 
2 of 3
Recent posts by Gayle Skidmore
By becoming a patron, you'll instantly unlock access to 66 exclusive posts
By becoming a patron, you'll instantly unlock access to 66 exclusive posts