Aaron / Hollow
is creating My take on Gaming, Recorded and Streamed
Select a membership level
Recruit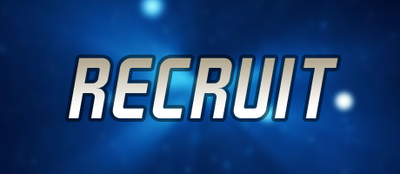 Access to my Newsfeed with updates on me, behind the scenes stuff, new ideas and be able to ask me questions that will be easy for me to reply to. Want to use Adblock and feel completely guilty free when you click on one of my streams or videos and see no Ads? Pledge just $1 a month and support me more than watching a thousand Ad's on my YouTube or Twitch ever would. Thanks!
Soldier
Unlock the Patron Rank on my Public Discord server! You'll be able to chat with other Patrons and myself, whenever you'd like! This Rank will get to see my videos from up to 24 hours earlier than everyone else - videos will be posted here and in the Patron Discord channel.

Access to all previous rewards
Includes Discord benefits
Elite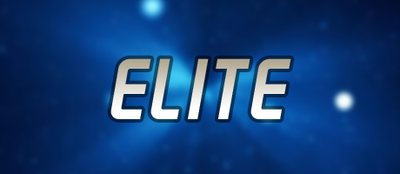 For $5 and above Patrons, I'll be thanking you in videos, your names will appear on screen towards the end of videos regularly.

Access to all previous rewards

Includes Discord benefits
About
At 18 years old (Early 2010) I made my first video. 
After 3 years of watching people put themselves out there, into the world for anyone to see. To make people laugh, to make people happy, to make people think, hell just to even make them impressed. I knew I just had to do it myself. I picked up a copy of Fraps, and using Windows Movie Maker, I created my first video.
It was a hobby, something I just enjoyed for myself. I made videos for my friends, for the 5 people out there who watched them, I made them because it made me happy.
7 Years, almost 2000 videos and Hundreds of Streams later, I'm 24 Years old and it's still my Hobby, it's still my Passion, it makes me very happy to do. Only now, I dedicate myself to it, it's even more than a Hobby, it is my life. I'm able to earn enough money to get by on, doing something I'm filled with Passion for, something that makes me happy to do. That is unbelievable and for however long I can do this, I won't ever regret it.
So after a couple years of this strange, wonderful place I find myself in I'm finally making a Patreon. The purpose of this, is to allow me to continue doing this. I want to feel secure in that I can pay living costs and importantly, the gear to keep making more. To keep doing this thing I love. 
It has taken me a long time to ask for this and anyone who wishes to support me finally can.
Thank you for reading and Thank you to anyone who's ever enjoyed what I do.
(Join the Discord Server!: https://discord.gg/MzpNEak)
Any and all game costs are covered. I'd be able to buy 3-4 brand new games without thinking about the 'required views' to cover the price. It's all about the quality of the video that I want to make, and not how well it might do!
1 of 3
Become a patron to
Unlock 62 exclusive posts
Connect via private message
Recent posts by Aaron / Hollow