GlimmeringAlder
is creating Comics & Stories
Select a membership level
Little Enchanter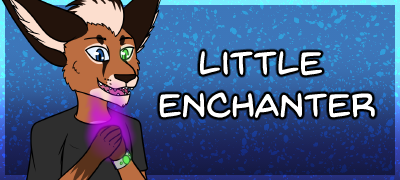 Includes

Early access to Underworld Nightmares pages
Early access to Rebels With Dangerous Thoughts pages
Access to bonus art, WIPs, and concept art
Valiant Vassal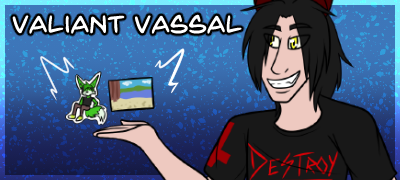 Includes

All Previous Rewards
Access to side comics
Physical Monthly Sticker 
ONE TIME: Personal Thank You Coloured Sketch
Skilled Sorcerer
Includes

All Previous Rewards  (From $5 Tier) 
Monthly Flat Colour Bust Commission
ONE TIME: Personal Thank You Coloured Sketch
About
Who Am I?

My name is Danny, I'm a 24 year old freelance artist. I've been drawing for as long as I can remember, using various different mediums over the years. These days I usually draw digitally with a Cintiq on Clip Studio Paint. I wanted to share my stories with the world and turns out comics are my favorite way! I'm using Patreon to act as a tip jar and fund my dream of making a living drawing comics.
What is Underworld Nightmares?
UN is a story about an average high school student who gets possessed by a nasty demon. This demon sends the girl to gather her two Vassals (lackeys) who are both trying to live normal human lives after their lives had been cut way too short. The three of them meet and when they do, things take a wrong turn for both the girl and the demon. There are lots of twists and turns in the story and themes of LGBQT if that's your sort of thing! The comic will hit a rating of PG-13 but will unlikely go any higher than that. Considered part 2 of the Ramosus Chronicles.
What is Rebels With Dangerous Thoughts?
A story about the slow takeover and destruction of a world, through the forces of dark magic and sheer insanity. One family is settled on getting rid of the evil and fighting the war, but even they begin to crumble. However the youngest of the family and the one most looked down on for being a girl might be the one to save them all. This comic will feature violence and would be considered of the PG-13 rating for that reason alone. The main comics do not feature any adult content.
What are the other comics?
Remember how I mentioned Underworld Nightmares was part 2 of the Ramosus Chronicles? There are four other parts (for five in total). I hope to work on them along side of and after I am finished with Underworld Nightmares, to tell the full story. I may post concepts involving the others comics from time to time. There are always ideas rolling around in my head, so I'm sure there will be even more comics in the future.
What Do I Get For Pledging?
Early Access - You have access to pages earlier than anyone else. It could be a day early or several days, depending on the pace I'm it.
WIPs and Concepts - What it says on the tin, any concept drawings, sketches, ect that I have for the webcomic.
Physical Goods - Stickers sent right to you! And maybe postcards or other good in the future.
Monthly Commissions - As it says, commissions for you of your own characters (or mine if you wish!)
Bonus Side Comics and Concepts - In the future I'd like to start on side comics that relate to the main stories and you guys would be the first ones to see those pages.
Monthly postcard for those at the $10+ tiers. (Those at the $3 can still view the artwork)

1 of 8
By becoming a patron, you'll instantly unlock access to 229 exclusive posts
By becoming a patron, you'll instantly unlock access to 229 exclusive posts
Recent posts by GlimmeringAlder