Groenalund
is creating music, videos, good feelings
Select a membership level
Early Access
Check out my latest songs before anyone else!
Early access to songs
Sneak peeks
Plus all previous rewards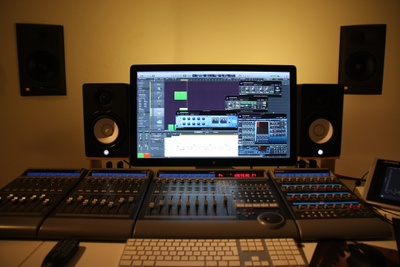 Name In The Credits
As a patron you get:
Credits on any upcoming song
an  autograph from all band members
a High Resolution Wallpaper
an early download in High Quality before release date
Making -of-videos
About Groenalund
Thank you so much for making your way to our Patreon page. We have some really big plans for the future and we are asking you to be a part of it all. 
We are Groenalund, a new band from Germany. We want to make a difference in terms of quality of todays pop-music.
We remember the sonic experience and the joy of listening to old analogue records, recorded in real recording-studios with real instruments and real singers and musicians. We appreciate the well build structure of cleverly written pop-songs; we adore sensual arrangements, we love vintage-synthesizer that were build before 1983 and all kinds of real Guitar- and Keyboardplaying; we prefer real drums and a punchy bass played by groovy experts of their instrument. We get lost in ecstatic vocal arrangements and catchy Melodies. To make a long story short: we really love music!
We don't stare at the charts, by using the computer like any average producer, by clicking through some standard-sounds and then singing heavily auto-tuned  over it. That way of production does not fit to our sense of quality. It hurts our ears. We don't want to hear that soulless music anymore.
If you think and feel the same? Groenalund is for you!
Groenalund is Renaissance not Retro!
Sarah Schumacher, singer
Mabel Winkler, singer
Karolin Biewald, singer  
Martin Gerke, composer, producer, Keyboards
Groenalund loves to record new and exciting songs that stand the test of time. Our influences are the classic records of the seventies and the early eighties, before MTV took over and changed the way music was presented and heard.
Our main influence is ABBA (all Albums!), but we are also influenced by Moloko, Daft Punk (Random Access Memories), Stevie Wonder, Peter Gabriel, Barbra Streisand, Jean Michel Jarre, Captain Future, Tori Amos, Jamiroquai and Ennio Morricone. 
We started as big Abba-fans, but did not want to add an other cover-group, so we decided to take the longer path by writing new songs, with the sense of quality, melody and production value in mind, the four Swedes are famous for. With all respect we somehow want to continue in 2017, where Abba stopped in 1983 - in our own view, with our own words and melodies, reflecting our lives in 2017.
To be clear: we don't steal ideas, we are just deeply influenced by the classic Abba-Albums, like Abba was influenced by the Beatles and the Beach Boys. Maybe you would like to join us during the recording process and what comes afterwards.
With your monthly contribution you support us to have enough time to create new music in our own studio.
We are so fortunate to have fans like you! People who are willing to help fortify us and be a part of who we are and what we do.Your support means freedom and time&space for creativity to us! We have a lot of ideas for new songs and videos that will hopefully mean a lot to you. 
You will find our music on 
Spotify
and on our 
homepage
. 
We have released our second single "the curse" in January 2018 and will soon release our next single!
And... when the first album is done, we plan to go on stage with our new songs!
We hope to see you there one day.
Groenalund has all the equipment to record great records. But sometimes it is difficult to pay the rent for the studio. With 650.- per month Groenalund could work more hours in the studio, because then we don't would have to take side-jobs.
1 of 1
Recent posts by Groenalund