HavingFun AfterFifty
is creating videos and other content about having fun, and being off grid.
Select a membership level
Tier 1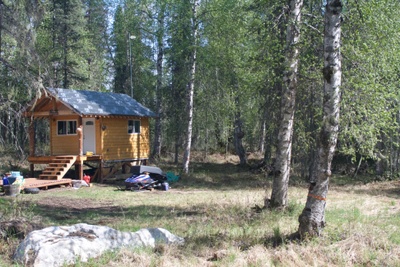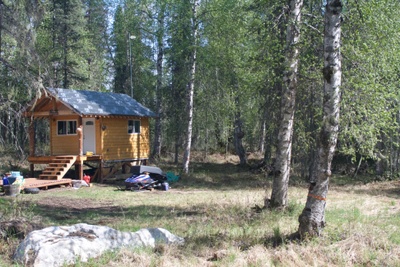 A basic subscription, which helps support our work.
It allows you to see messages and videos here on Patreon.  
There is a community page, on the site where you can post comments to each other.
During the warm months in Alaska we will try to post weekly videos, and blogs about the property.  The colder months it will be more about off topics and fun.  As an example: Iron dog, Fur Rondy in the big town, the Iditarod, or a discussion on what needs to be accomplished next summer.

Thanks for your support!
Tier 2
    The Tier 2 level includes everything in Tier 1,  plus access to Discord, an application with voice and text where you can communicate with us, and other patrons via voice or text if you are connected to the internet.   Here you can share ideas, plans, and converse with other like minded individuals, who have subscribed to Tier 2 on a daily basis.
You also will be the recipient to videos that are deemed a little more entertaining.  (Wildlife, mishaps, and more frequent updates on projects that we are starting)
    Thanks for your support!
Includes Discord benefits
About HavingFun AfterFifty
Follow our journey as we learn how to make the transition from the city life, to an off grid lifestyle. We talk about our goals, debt, and ....  Oh heck no!  We want to have fun, and want to do things we enjoy, and share with others.

Many of the videos and topics will be about the work involved to be self reliant to a certain degree.  I like the solitude; however, I enjoy many of the modern conveniences.  My wife and I are working towards a life style, that we will enjoy after retirement.  This site is a document of our journey, and our trials and tribulations along the way, but also about the fun and memories!  Come participate in the fun. 

  The move to Patreon, from YouTube was simple.  I was frustrated at the number of negative comments, even though it was a very small percentage.  When I heard about Patreon I became interested immediately, as this would allow me to engage with like minded individuals who would constructively support the lifestyle and fun. Others are farther along in this journey, than my wife and I, and we love to engage with these like minded individuals.  The obvious other reason for this format, is that we could be somewhat re-reimbursed for the video work, web management and other miscellaneous tasks. 

 We hope you will become a patron of our ambitions, and our journey away from the 8 to 5 work flow, towards an off grid retirement life style.  Come follow our journey, as we plan, prepare and have some fun.

Hopefully you become inspired, and follow your dream. (Even if its different from ours!)

So sit back, participate, and enjoy!  Become a patron and have some fun.




Become a patron to
Unlock 19 exclusive posts
Connect via private message
Recent posts by HavingFun AfterFifty
How it works
Get started in 2 minutes