Rolf Mohr
is creating a graphic novel and concept art
Select a membership level
Pledge $1 or more a month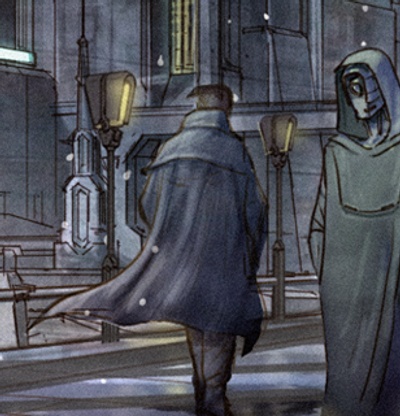 Not really a "reward" tier. However much you can contribute to support the project will be much appreciated.
Access to concepts, final art.
Blog about my inspirations.
Patrons get project updates here first.
Patron-only polls.
Contact me with suggestions which I which I will consider for the project.
Etc.
About
I'm a senior concept artist at 2k Games in Novato, having worked for numerous game, movie and toy companies including Sony, Dreamworks, Hasbro, Insomniac Games, Disney and Telltale among others, most recently on their Batman and Guardians of the Galaxy series.
I plan (or hope!) to create a sci-fi fantasy space opera graphic novel called "HEIONARCH".
The project will feature the kind of stuff I enjoy designing as a concept artist: Sprawling, far-flung imaginary worlds and cities, weird outlandish characters, robots, creatures, war machines, and of course... huge spaceships! The story will deal with some of my favourite themes - science fiction (of course), forbidden technologies, mysterious and possibly mystical occurrences and ideological conflict.... Initially I plan to do a digital online version, then when I have completed the first few episodes or an entire book I'll be looking to get a printed version published. I will also be posting behind the scenes work as I go, such as concept art, storyboards, and art demos. More details to come in future posts and videos.
--------------------------------------------

HEIONARCH
("hee-on-ark")


Historically the term was "Helionarch", when the first ruler of the solar system decided to anoint  themselves as such.

Over time the pronunciation of our first exo system rulers dropped the L and it became He'onarch. Then after a few forced language rationalizations, the last of which was rhe New Conformity act of the 32st century which was also a sweeping enforced "renormalization" of acceptable social mores, it got its final spelling.

(one would think after the digital age all spelling would become locked, but apparently due to humans' stubborn habit of changing language, they were not interested).
So after the so-called Singularity, A.I.s became profoundly, and predictably, advanced and surpassed human intelligence. The debate has continued ever since as to whether they are truly conscious no matter how well they appear to reproduce autonomous sentience. Regardless, after various humanity-traumatizing "disruptions" of mass unemployment, social unraveling and so on and so forth, society got back to the business of what it was good at. Creating hierarchy, ideological schism, massive wealth gradients, class divides, enslavement and subordination of the "lesser" types including synthetic life forms.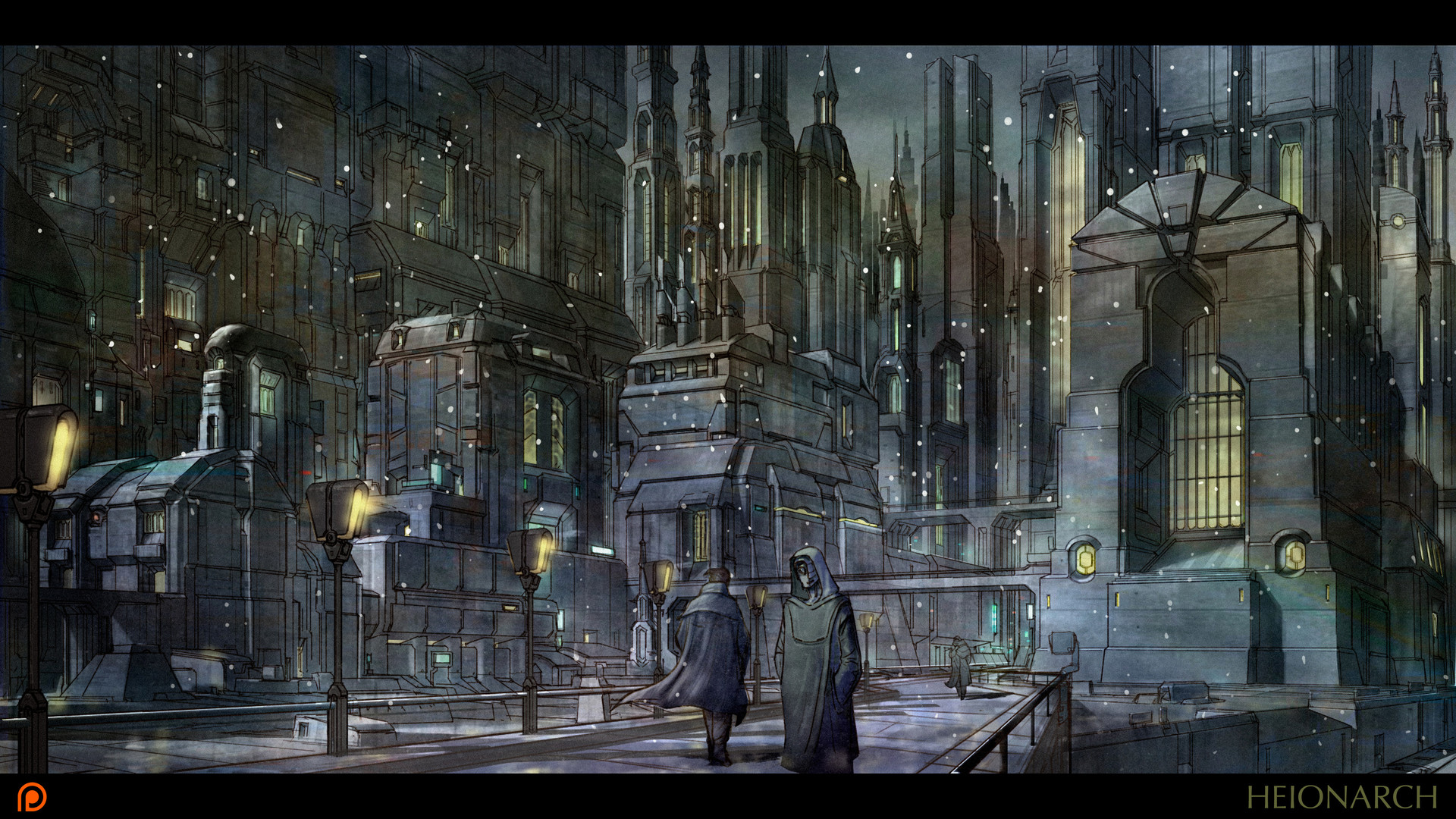 --------------------------------------------
A bit more about me:
Concept artist, art director, writer and teacher. I have done design work for leading entertainment companies including Core Design, Sony Computer Entertainment, Dreamworks, Hasbro, Insomniac Games, Disney Interactive, Certain Affinity, Digital Domain, Battlecry Studios and now Telltale Games.
During my career I've had various roles as illustrator, concept artist, storyboard artist, 3d modeler and art director. I have done book covers such as Arthur C. Clarke's Reach For Tomorrow and illustrations for tabletop gaming companies Games Workshop and Fantasy Forge. I have also collaborated on comic book, theme park and toy-movie 'special projects' for Hasbro. I have also done storyboards for Blur Studios, Rooster Teeth and The Leftovers and taught Digital Concept Art part time at the Gemini School of Visual Arts in Austin, TX.
www.rolfmohr.com

Blog:
http://heionarch.blogspot.com/

Twitter:
https://twitter.com/rolfmohr
I'm currently revisiting my DeviantArt page, going to start posting a chronology of past work:
http://rmohr.deviantart.com/
Per month to help support the hours I'll be putting in.

1 of 1
By becoming a patron, you'll instantly unlock access to 2 exclusive posts
By becoming a patron, you'll instantly unlock access to 2 exclusive posts
Recent posts by Rolf Mohr