Horus Gilgamesh
is creating a Friendly Approach to Secular Outreach
Select a membership level
Faster Escape!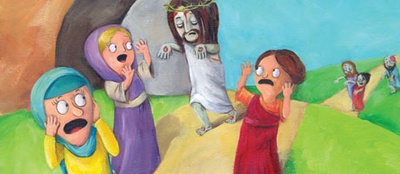 Your "reward" is four less heavy quarters weighing down your pants and jingling when you try to survive the zombie apocalypse! Seriously - silent pants that won't slow you down? You will inherit the earth! (Not good enough? Okay, you will also gain access to special patron-only discounts on all SIGNED books - and - my eternal gratitude!)

Better Than Spit!
Your couch cushions must be pretty deep if you found enough quarters to buy me a grande skinny Mexican Mocha with no whip! In addition to the patron-only discounts on all signed books, you will also gain access to patron-only content including exclusive access to new illustrations, podcasts, and videos a week before the general public!
Cheers To You!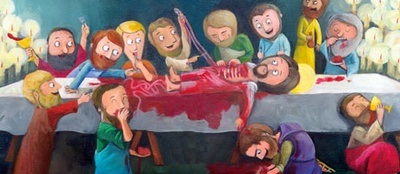 As much as I'd love to share a goblet of hot savior blood with you, we'll have to settle for the next best thing. Instead, in addition to the goodies above, I'll send you a custom "thank you" photograph that will reveal a behind the scenes look of something I'm working on right now along with the fine beverage that you helped me afford. I'll also send you a copy of the secular dinner toast that recently got me kicked out of a family reunion.
About
Things I Hate To Admit - #1,271
"I can't do everything alone."
Things I'm Really Bad At - #3

Asking anybody for help, especially strangers.
Why I Need Your Help - #1

Because taking on major world religions gets expensive, but... it is important!
SHORT VERSION:
If you appreciate all of the free content I create for others to use, please consider this as my little tip jar. As one fan who encouraged me to launch this page said,
"I bet your fans tip their baristas every morning without even thinking about it, you should put out a tip jar your own for all the work you do!"
She's right, I keep pretty busy and I could desperately use any support my fans are willing to offer!
Fun-Fact:
Over 80% of the revenue from our self-published books goes directly toward social media campaigns aimed at encouraging believers to think critically about their beliefs. The other 20% goes toward future projects (listed below). As a result - any tokens of solidarity and/or appreciation are very much... appreciated!
LONG VERSION:
I've decided to walk the walk and recently made some drastic changes in my life in order to be able to devote my full time and attention to
de-vangelism
- breaking down the walls constructed by religious indoctrination. Over the last couple of years I'd found myself struggling to find a balance between my successful "day job" and my passion -
encouraging people to
think critically
about their chosen faith, perhaps for the first time since childhood. So, after almost two years of wrestling with costs and conscience, I decided my only moral choice was to
quit my job
and focus 100% of my time, talents, and attention toward helping others escape the very traps I was once paid to create during my career in Christian ministry.
Why Not Just "Live And Let Live"?
That's a great question! Unfortunately, not all people of faith feel the same way and a quickly growing minority of heathens have grown tired of bowing to the "moral majority."
(Case in point: Right here in the U.S. - close to 30% of Americans are now willing to admit that they're "not affiliated" with any religion, yet only ONE of our 535 congressmen represent a similar worldview.)
But, don't ask
me
why it matters to stand for secular humanist progress - ask the child who is told repeatedly that they are
"nothing without Jesus"
. Ask the widow who can't pay her electric bill because she's giving all of her money to a televangelist huckster. Ask the person who needlessly suffers from a treatable illness because stem cell research isn't allowed. Or, just ask any atheist, who according to studies is despised by society as "worse than a rapist" -
not
because of how they act, but merely by what they
(don't)
believe. Social, cultural, political, economic, and family structures continue to be affected and impeded by religion year after year, decade after decade.
Why?
Because according to society, religion is to be respected, even revered, until...
What I'm Actually Doing About It
Because taking care of real people far outweighs the need to appease the gods and monsters of our own making. I'm here to offer hugs, not hate. As such, I have plenty of projects in the fire that would greatly benefit from your financial support.
Secular Outreach:
Chances are that you know me primarily for the Awkward Moments
(Not Found In Your Average)
Children's Bible series, but don't realize that the entire project was originally intended for Christian audiences (before more secularly minded fans adopted it as their own). As such, I still allocate about 80% of revenue from book sales back into highly targeted social media campaigns directed at specific Christian audiences and spend more money on outreach than on food. The point?
I want to reach Christians where they are
and encourage them to really think about their chosen religion for themselves - beyond the walls of their churches, perhaps for the first time since "accepting Jesus" as a child.
My goal has never been to get "likes" on Facebook, but to create opportunities for people of faith
(who are willing and able)
to engage outside their usual silos of self-fulfilling mantras and memes.
(Any support from you on this front is greatly appreciated!)
Illustrated Books For Adults:
Awkward Moments (Not Found In Your Average) Children's Bible - Yes, I truly saved the best for last - don't miss Vol #3 coming (finally) March 2017!
Jesus, Jesus! - The Troubling Teachings of a Capricious Christ - Easter, 2017
This, I Know A "sneakily loving" little "outreach" book for Christians.Fall, 2017

ConText - A very special "complete" volume of AMCB illustrations, commentaries, interviews, and more - coming Fall 2017!

Non-Illustrated Books For Adults:
Not everybody's noodle is wired to relate to whimsical illustrations of headless sheep to encourage them to think critically about their faith (or lack thereof).
No True Christian - OMG I know, yes - it's finally here! What started as a simple collection of email conversations with Christians has turned into an epic examination not only of Christianity, but culture. Finally Coming - Easter 2017!
Somebody Loves You - A heartfelt "outreach" gift book and web series designed to help Christians overcome cult-mentalities - Thanksgiving 2017

The War On Christianity - A Declaration and Practical Field Manual (No, this is not a joke.) - Spring 2018

The Born-Again Heretic - A Memoir Of Life After Ministry

Living Without Jesus, Daily:
On New Year's Eve I lost a bet that now requires me to provide daily proof that I'm "following" a popular Christian daily devotional that was produced by, well... my nemesis, Jesus Daily. Rather than suffer alone, I've decided to tackle this project as a daily
de-vangelism
project, hoping to show readers that it's not only possible to live without Jesus, daily - it's more moral and ethical to be Good Without God.
- Your Support Goes Toward:

Strategic advertising on social media targeted toward Christian audiences. Oh, and... psychological counseling for myself.
- Books For Kids:
I am currently working with a new illustrator to develop a unique new series of illustrated children's books that are
actually for kids
, to help them defend against oppression and indoctrination - without specifically mentioning religion once.
The Land of Phobos - A Cautionary Tale Of Losing Yourself (3 books)
What If? Exposing The Sinister Silliness of Supernatural Superstitions
- The "Happy Heretic" Podcast:
Over the coming months, I will be launching what I hope to be a uniquely entertaining podcast that will combine interviews, comedy, games, and even music to help bridge the gap and find common ground between believers and non-believers alike. Not just "angry" atheists who like to hear themselves speak. (Lots of fun segments and special guests in the works - stay tuned!)
- Your Support Goes Toward:

A little better mobile recording equipment, shipping recorders to guests, licensing legal music drops, and a little professional editing from time to time.
Longer Term - Large Scale Projects
"This, I Know" - Documentary:
In the fall of 2017 I will set off on a 3-month adventure across the United States to continue capturing a series of interviews with average "every-day" Christians to find out what they really "know" about their faith and how it relates to modern culture. Out of this production will come a new series of webisodes as well as a full length documentary on the state of Christianity in the United States today. (Stay tuned, I don't want to give too much away just yet...)
- Your Support Goes Toward:
Don't worry, I'm not asking you to buy $100,000's in fancy camera gear, just lunches for some people along the way. (I have plenty of experience and friends in the production world and will be able to rely primarily on owned, borrowed, or rented gear and post production expertise.)

Provocative Articles:
I am not interested in taking part in the daily click-bait,
"You'll never guess what..."
types of blog posts by sensationalizing the news of the day from the slant of an "angry" atheist.
However, I am interested in developing provocative articles that challenge readers to think outside their comfort zones and challenge the often dangerous status quo. Sometimes these stories take days or even weeks to research, and in the future I have many topics in mind that will require travel and paid researchers
. (Some of my past articles have reached millions of Christians and started very important discussions.)

- Your Support Goes Toward:

Travel, planning, research assistance, and social media targeted to create conversations.

Live Events:
It might surprise you to find that a reclusive author working under a pen name in order to avoid repercussions actually does live speaking engagements from time to time. (Though, in the past due to my business schedule and concerns over privacy, I've declined 9-out-of-10 offers.) While a little tricky to pull off, it's actually one of my favorite activities, communicating (hopefully)
big ideas through a combination of storytelling, media, comedy, and music, and
especially conversations/debates with Christian leaders
. In the coming year, I will also begin "work-shopping" a series of ideas from a live one-man show of sorts; following a man's life of conversion into and then away from Christianity. (So far I've only shared two tidbits at storytelling events in Seattle and Chicago, one bringing laughter and applause, the other bringing tears and silence.) Either way, you'll likely start seeing my face much more publicly in the near future.
- Your Support Goes Toward:

Travel costs (most of these events are *not* paid gigs). Oh, and enough whiskey to knock off the jitters and help me get out to more venues and test arguments and content with various types of live audiences.

Top-Secret Outreach Projects:
Ugh - I
wish
I could tell you something about these, but I've sworn myself to secrecy for a number of reasons; personal and professional. In short, there are three initiatives in development that will cause people's heads will explode. However, once the dust settles lives will be undoubtedly changed. Although this will probably be the most impactful work I'll ever do in my life, I will likely go to my grave denying any involvement whatsoever.
- Your Support Goes Toward:

Planning, permits, production, promotion, and, yes - legal defense.

Activism:
I'm not your average "angry atheist" who just barks at the walls to hear himself speak. When there is injustice or danger in the world, I do what I can to engage my audiences to rise up as an army of advocates to fight against the oppression of others (pedophile pastors, dog abusers, child abusers, bibles in schools, etc...)
- Your Support Goes Toward:
Most money in this arena is used in strategic social media ad buys in order to mobilize audiences quickly.
Can I Count On Your Support?
Even back in my days as a full-time ministry executive, I was
horrible
at asking passionate donors to contribute their hard-earned money to a cause they were already passionate about. In fact, in over a decade of ministry I was actually
never
personally able to ask a donor for a single dime, not once.
(Luckily we had an entire department to make up for my deficiencies as a fundraiser.)
I used to just chalk this inability up to an overactive fear of rejection, but in hindsight, deep down, I've come to realize that, subconsciously, I might have never actually believed in the mission to which I had devoted so much of my life. This is different...
UGH - WHAT'S THE POINT, ALREADY?
I share this nugget of my past so that you might understand the deep sincerity with which I
humbly ask for your pledge of support
as I develop a series of
friendly secular outreach
tools that will continue to
challenge the status quo
of religion by helping people realize that, with a few rare exceptions, they are already
good without God
. I'm not afraid to ask for your help because this is a cause in which I passionately believe, so much so that I've decided to devote my life to the cause of freeing minds. Thank so much for your interest and support!
Good Without God,
- Horus Gilgamesh
My Own Affirmation - With about 150,000 Facebook & Twitter followers, thousands of blog subscribers, and tons of regular content being actively shared among Christian audiences, I'm able to serve over one million page views each month - FOR FREE! So, I hope that begging for $0.0001 per page view to affirm all of my time and energy isn't too far out of line? Is it? It would just feel great to know that I'm not in this fight alone!


1 of 3
By becoming a patron, you'll instantly unlock access to 12 exclusive posts
By becoming a patron, you'll instantly unlock access to 12 exclusive posts
Recent posts by Horus Gilgamesh