HurtboxTV
is creating Fighting games, Music, and Arcade sticks
Select a membership level
1st Dan

Reward:
- Access to the patreon newsfeed and you will be kept up to date on video production.
- Access to a patreon exclusive section of the HurtboxTV discord.
- Free download of new VGM covers as they're released.
- Your name will be added to the end of all my big video series (A look Back At, Behind the Fighter, VGM covers, Hurtbox's Arcade corner, etc.)

You are promoted to defender of the channel! Thank you very much! I'll keep you up to date with all video productions, as well as interact with you on the patreon newsfeed.
Includes Discord benefits
Vanguard of Hurtbox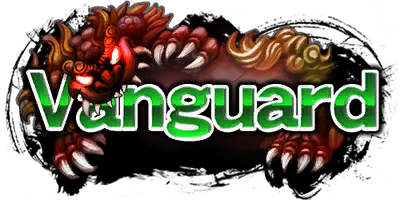 Rewards:
- All previous rewards
- You get access to teasers of any new videos both current and in the future a few days ahead of everyone else. (posted here on patreon)
shows and projects like:
- Behind the Fighter
- HurtboxTV Reviews
- VGM covers
- A Look Back At
- You get access to all major videos 24 hours ahead of time.

For the defender who wants more, videos will be available to you 24 hours before they go live.
Includes Discord benefits
The Warrior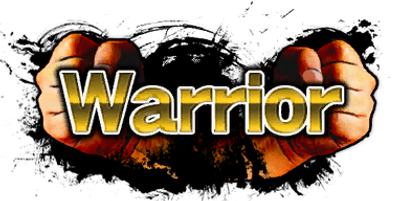 Reward:
- All previous rewards
- You get access to teasers of videos planned to come out

For the defender who still can't wait for more, videos will be available to you 24 hours before they go live.
Includes Discord benefits
About
Hey There! My name is Dan, better known as HurtboxTV on YouTube.
Here's a Link to My Channel
!
For the last 8 years I've been making fighting game content on YouTube. From Let's Plays, to Character/Combo tutorials, to trivia videos and reviews.
So here's a breakdown of the shows on my channel.
While I don't do much in the world of Let's Plays anymore they sort of live on in
Classic Fighters,
WTH is this Fighter,
A Look Back at,
and
Dank Mames.
Classic Fighters being me and a friend or two going back and playing classic fighting games of the past. WTH is this Fighter playing some of the strangest offerings fighting games have to offer us, ALBA dives into some classic fighting game series' video essay style, and last Dank Mames. Which goes over some of the weirder arcade fighters that history sort of forgot.
Gear Reviews
is a series reviewing fighting game peripherals like Arcade sticks, showing you the ins and outs of various sticks, how to mod them, and do insane stuff like drilling into a Victrix Pro FS!
One of the main bread and butters of the channel, I've done combo videos for many games like:
Street Fighter V,
Mortal Kombat X,
MKXL,
Injustice 1,
Injustice 2,
SoulCalibur II,
Guilty Gear,
Tekken 7,
Tekken Tag 2,
and my biggest combo video
SixtyC
. These videos don't take as much time as some of the more heavily edited content on my channel, but it still takes time having to find cool combos, practice said combos, recording it, and editing it together in a way that is entertaining to you. Instead of just a montage of combos.
One of the more heavily edited shows on the channel. Behind the Fighter is a did you know/trivia show, digging deep into the known and not so known about fighting games. The playlist can be
found here,
and the precursor to it was a video I did on
Guilty Gear.


The backbone of the channel, my
Tekken Tag Tournament 2
breakdowns
were some of the first videos I did on the channel and have been a staple (no pun intended) of the channel. I even branched out to do some for
Ultra Street Fighter IV,
Mortal Kombat X,
and now
Tekken 7.
Without how much work I put into making these breakdowns some of the best presented, easy to understand combo breakdowns I don't think my channel would be near where it is today.
Yes that's right, I also happen to do VGM covers on occasion as well. I've been a guitarist for the last 19 years of my life and decided to try to combine that with my love of fighting games to put out
Fighting Game Covers
on YouTube. While I haven't uploaded many, I'm currently working on getting some out the door. I hope to be able to put more time into this one as music has been my passion since I was 9 years old.
These videos are heavily edited, and scripted pieces of fighting game history. Usually I take an old fighting game from my past, record and replay it and generally just to make fun of the game in a variety of ways. This means doing anything from sketches, to having guest appearances from friends on, to me just solely talking to the camera or doing something silly for your entertainment. Most of the time these videos take me the longest amount of time to do, sometimes upwards of 40+ hours and that's while maintaining a job that takes up a majority of the week. I've done
a few already,
and I hope to make this one of main reason you come to my channel in the future!
Just to put in perspective how much work goes into one of these I'll show you a screencap of what my typical project looks like.
Crazy, there's so many tracks I can't fit them all on one page haha. And this one was one of the easier projects. Basically outside of a friend helping me shoot these reviews 100% of the content is recorded, voiced, played by, edited, rendered, and uploaded by me.
So I guess you're asking "well why Patreon?" Well it's simply because I've wanted a way to at least somewhat offset the cost of what I do. I pay for all of this stuff out of my own pocket, and when you do Arcade stick reviews like I do it get's pretty pricy! Plus it allows me to give back to you guys with rewards that I hope are good enough for you to pledge!
So thank you for checking out my little Patreon page. Whether you donate or not I will continue to make better content and upload quality videos that everyone will enjoy.
Thanks for visiting guys, take care.
If we reach this goal of 30$ I'll do a gear video, going through all my stuff from my computer, to what I use for recording gameplay and what I use for covers (guitars, basses, etc.) Maybe it'll help people trying to get into doing what I'm doing.
1 of 7
Become a patron to
Unlock 24 exclusive posts
Connect via private message
Recent posts by HurtboxTV