Daniel Davenport
is creating Books
Select a membership level
Question Askers
You get to find my creative dream plus exclusive access to me during a 1-hour Discord audio Live stream EacH Month. Ask me questions about being a first time author. Request help for your project Or just ask questions about my personal life.
Collaborating and Consulting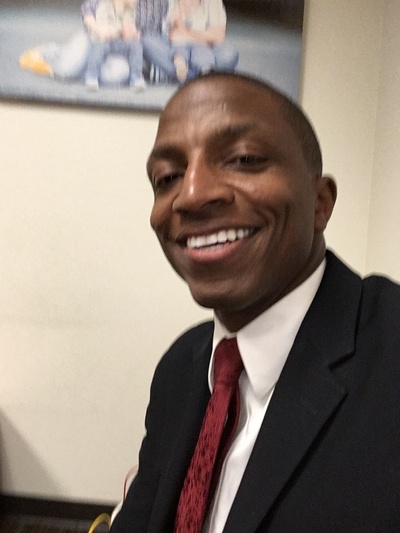 Pledge only $800 and you can collaborate with me directly. We will meet for 8 sessions. Each session is scheduled for 50 minutes. We meet in person in the East Bay (California). In special cases online meeting can be arranged. In person meetings is preferred.
My goal is to collaborate with Church leaders who are dealing with problems concerning Millennials, technology, tithing, dress code, and scripture interpretation. Your flock needs leaders who are taking firm stances for God. We can collaborate confidentially ensurone your stances are firm. Firm stances are supporting congregants. We collaborate  ensure you have firm stances. People who receive education about God from you will benefit from your tier 2 pledge of only $800.
Book Commissioner Candidate
You received all benefits of tier 1 and tier 2. In addition pledging $15,000 allows you (person or church) to be eligible to be a commissioner of my fourth Christian book to be published between 2019 and 2022. 
If you are not selected you will be informed appropriately and your Patron tier will be downgraded to tier 2. 
The justification will be explained to you at that time. 
You are guaranteed to recieve $14,200 back if you are not selected. $15,000 you paid for Tier 3 - $800 you paid for Tier 2 equals a refund entitled to you or the church of $14,200. 
You will not be selected to commission my book if your stances are in opposition to my stances.
You will not be selected to commission my book if your stances are in opposition to the stances of the majority of commissioners commissioning my book.
THREE MAJOR BENEFITS 
ONE 
You can ensure your personal issues or Church issues are addressed in my fourth Christian publication. I write in an entertaining way. I write inspiring readers to believe in God. I write to inspire readers to exist on Earth as peaceful society participants.
TWO
You also will be listed as a commissioner inside of the book. This is a great way to build your legacy for peace. This is a great way to build your legacy as a support of entertaining and inspiring books for Christians.
THREE
You can pull out of the commissioning effort before the book goes into the book's editing phase and still receive $14,200 back guaranteed. This is a flexible business benefit which prioritizes your satisfaction. This is a flexible business benefit which prioritizes your emergent and unforeseen fiscal challenges.
MORE TERMS AND CONDITIONS 
If you are a Tier 3 Patron we will meet in person ensuring you are comfortable with all aspects of the commissioning services. 
You must be residing  in the East Bay (California) to hold this Patron tier of support.
About
Patreon is a place for normal people to make pledges to support the creative
genius of others. Why? Well some people have the money to pledge. 

Pledges can allow me to continue to devote my time to issues and topics which my Patrons what me to focus on.

I have ten years of bachelor's and master's level Christian education. I devote my knowledge to develop books which my Patrons want me to public. This is a way for Patrons to influence Christian culture — if the Patrons values are aligned with my values. 

My first book book out. The books describes various reasons a typical Millennial may leave a church. The book has scholastic and political value too. Practices such as predatory giving is exposed. I write with candor, humor, and imagination to educate and entertain. I give my Patrons what they want. I have two more books scheduled to be written next, but if you would like to be the Patron to pledge financing for my fourth Christian book then start by joining tier 1. Tier 1 allows you to get access to me, and during this time you can vet me to ensure I have the views you are supporting. Whether you are a Patron who wants me to be your ghost writer and maintain huge secrecy or whether you are a Patron who wants me to write and publish under my name Tier 1 is the best starting point to build an effective relationship with me, and to understand the Question Asker Community better.
Become a patron to
Connect via private message
Recent posts by Daniel Davenport