IndigoCocoa
is creating Consciousness💜🌿💜.✊🏽👁
Select a membership level
GROWNtokes
GTS Tier: 
* PRIMARILY, this is for access to GROWNtokes Sesh streams (scheduled Saturdays, every 4weeks)
*Access to INVITATION-ONLY meetups.
* Once the first patron goal is met, this will include access to ADDITIONAL sporadic improptu sesh videos amidst the GTSeshes, covering lofty thoughts, ideas, and opinions on random topics as they arrive, or as requested, such as:
WokenToke/Brunch&Bake: wake&bake morning/afternoon sesh 
SelfHelp: encouragement & empowerment
WokeSesh: consciousnes
ConsTHEORacySesh: speculated theories 
ACsesh: self-check & accountability confessional 
UnboxingSesh: trying new items/services/gear/tools 
KitchenSesh : food/nutrition/munchies
BioSesh: personal health&wellness  
PharmSesh: clinical health etc. 
SpiritualSesh: DeepThought: enlightenment    
* Q&A priority of having your question/s answered during GROWNtokes liveSeshes.
* THOSE ELIGIBLE FOR TEES & OTHER MAILED BENEFITS IN THIS TIER, MUST HAVE A SHIPPING ADDRESS WITHIN THE USA. OTHER TIERS ARE ELIGIBLE INTERNATIONALLY:  American patrons in this tier have the option of your choice of one of the tees I've worn in a previous sesh video (that has not yet been awarded to another eligible patron) FOR THE DISCOUNTED PRICE OF $4.20.  I'll do my best to consistently notate which are/not available.
--You can choose ONLY ONE TEE per month, but you can keep selecting one each month, as long as they are available.  
* Periodic incentives, including giveaways and bonus videos.
* Potential random mentions/shoutouts.



Royals
Limited (420 remaining)
Royals Tier:
*Access to INVITATION-ONLY meetups with priority access to grab bags & giveaways.
*Assistance with DISCOUNTED canna-catering/delivery for your private intimate gatherings in the Chicagoland (&surrounding) areas.
*Minimum of ONE half-hour direct consult.
*Your choice of one of the available tees I've worn in any of the previous sesh videos, live or otherwise-- (that has not yet been awarded to another eligible patron).  I'll do my best to notate which are/not available.
--Limited to ONE TEE per month, but you can keep selecting one each month, as long as they are available.   * Access to LiveSesh streamed FROM LEGAL CANNA EVENT/PROJECT LOCATIONS.
*Potential socialmedia collaboration options (pending MORAL CHARACTER/chemistry).
* PLUS ALL BENEFITS FROM PREVIOUS TIERS



SponsorSquad
Limited (42 remaining)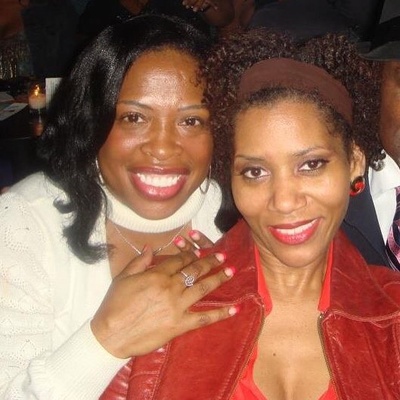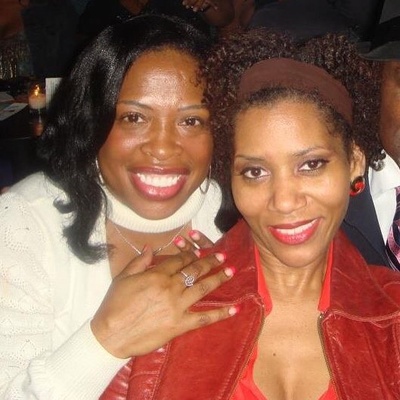 Sponsorship Tier:
* Priority of your product/attire/service (provided by you) being used or worn in one of my videos, and mention of you or your company/organization/socialmedia, and/or where said product/service can be obtained.
PLEASE BE AWARE THAT I RESERVE THE RIGHT TO MAINTAIN FULL DISCLOSURE OF HONESTY.  #realtalk
* Video coverage of my attendance at organized LEGAL CannaEvent/s, and of my personal experience at said organized gatherings/events, and production  credit recognition for said video.
* Detailed review of components of said attendance: strains, products, attire, glasswares, accommodations, staff, etc. etc. etc.
* Participation in YOUR LEGAL canna-related  film/series/sitcom/tv/video/podcast/event/etc. (Pending MORAL content  & personal limitations).  
* PLUS ALL BENEFITS FROM PREVIOUS TIERS



About IndigoCocoa
I am an Acclimation Consultant, building a community of GROWNfolks interested in venturing into the legal and responsible use of cannabis as it is progressively legalized, to maximize quality of Life, and the overall betterment of personal wellness & self-discovery, while protecting one's self from the dangers of existing in society's spaces.
The GREAT news is that this is a beneficial, mature environment, where there is something solid to take away from your patronage, whether you partake or not.
Why not join me? It's WAY LESS stressful than getting frustrated while seeking like-minds of mature professionals in a sea of juvenile, self-proclaimed potheads/stoners who EMBODY the stereotypes WHILE CLAIMING to want to "erase the stigma": plus, a good place to find some insightful wisdom and commonsense REALTALK, random shenanigans, a lot of laughter, self-disovery, Spiritual awakening, and furthermore, a TON less expensive than therapy.
When choosing a tier, please be advised that "Royals" can take advantage of assistance with discreet discounted cannacatering/delivery.
I DO NOT support others with expectation of reciprocation. (WE DO NOT DO sub4sub popularity-thirsty millennialmindset here, remember?). We are GROWN here, and when I support, I do so because I WANT TO. In turn, I encourage your support here ONLY IF YOU GENUINELY feel inspired to do so because I realize I am an acquired taste 🦄 .

**Disclaimer: I'm not a professional anything, and I know nothing: so don't listen to me.
ABOUT ME:
Yes, I am me... ButThatsJUSTme.

Reppin' the Indigo Peeple of Wakanda: 🐾🙅🏽👸🏽👁

Conscious Introvert, TruthTeller & Overseer of the Purple Herb 💜🌿💜.

I am an Acclimation Consultant and CommonSense Clairvoyant. I incite Freethinking and introduce GROWNfolks to God/dess.

PARENTS>procreators... Break cycles & pass torches accordingly.

Come in Humility, packing a heap of Bravery 'cause cognitive dissonance likely has you UNprepared for the blinders to come off 😏💅🏽-- but together, we gon'get *us* TOGETHA! And we'll laugh a lot along the way. 😉

I am your therapist's Therapist, your life coach's Life Coach, & your spiritual advisor's Spiritual Advisor....and the BestFriend that your BestFriend doesn't have the guts to be.


Unfiltered (&often brutal) honesty, exercised in Love... albeit ToughLove.

👸🏽.

This is where productively-growing humans simultaneously learn AND teach

.

Closet Activist, Moderating WokeSeshes FO YO'AZZ

💁🏽.

And due to being unwilling to play the sellout game, I am also an extremely underemployed overtalented actress, forever between gigs

. 🎭😬😩😭😭😭😤
I ask only that once you find me beneficial in your journey, you spread the word to encourage more GENUINE Spirits to join our community-- (because I'm still an Introvert and SUCK at self-promotion, so our growth is prettymuch guaranteed to be a thick slowroll of MAGNIFICENCE).

THANK YOU!! Your support has made it possible to treat and conquer the S.A.D. aspect of my Introvertism, and to share the progress with you and answer questions revolved around entering into, and being a GROWNperson in the stigmatized community, by producing GROWNtokes Seshes more frequently (WEEKLY), via Q&A session.
2 of 2
By becoming a patron, you'll instantly unlock access to 65 exclusive posts
By becoming a patron, you'll instantly unlock access to 65 exclusive posts
Recent posts by IndigoCocoa
How it works
Get started in 2 minutes