InfiniteC
is creating Transformation Through Music & Words
Select a membership level
You R Here
You are here. You're supporting me and that's huge. Thank you. You'll get my patron-only posts and access to the patron-only feed, where the community centralizes and everything gets posted & talked about. And so you know: your voice is just as important as any other patron! A little goes a long way & I couldn't continue creating new material without you! 
Download Tier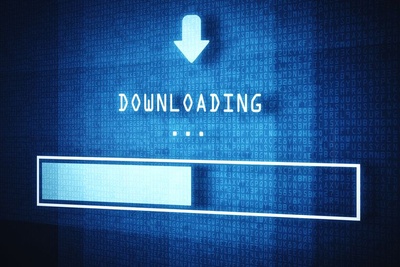 You're supporting me even more, and you are also awesome. thank you. you'll get access to the patron-only feed,as above, where we hang, and you'll also be DIRECTLY emailed keepable/playable/readable downloads of any content (PDFs, MP3s, etc).
WebChat
You are really showing me some serious art-love here. THANK YOU. You'll get all of the above plus access to my patron-only webchats in which i'll chat/perform live/discuss things with you. I love to get feedback about what sounds you like and take notes so can create more stuff you like to hear! Depending on the chat, in the past, we have also shared about other topics beyond the music and this usually leads into more inspiration for writing and even a new song from the topics shared!
About
Hello! InfiniteC here (a.k.a Courtney Towle) and I started this page because music has changed my life! Yeah yeah yeah.... we have all heard that before, but really! When I was a child, I would write songs all the time. I fell in love with being a singer-songwriter and recently lost my voice. This has been hard to deal with because creating music has been a refuge for me my whole life and especially after exciting the Marine Corps.

I am an electronic music producer/DJ and refuse to sign with a label, hence, I began Patreon! You are my label and it is you that I want to speak with, get inspired by, and work for! 

ARTIST STATEMENT
My dream is to create and share music that is transformative and healing. My lyrics either bridge the spiritual and science world for the layperson or transmit a message that empowers or uplifts the listener. I seek out to make my music available to diverse audiences so I create and experiment with multiple genres. By doing so, I fulfill my purpose which is to narrow the gap in my own mind and the mind stream of others to return to this oneness of our humanity that we really are.

I use sounds found in nature and instruments from around the world to honor all cultures and express this Truth of our one humanity. My work is the perfect reflection of who I am because it is ever changing and evolving. It is taking my own internal experiences, my observations from the external
world, the lessons I learn through them, and creating a work of art. All I do then is add a dash of cultural or nature sounds to show our connection to either the Earth or each other. This recipe is what evolves it from just a song to an experience.

My work is the fruit that comes from my apprenticeships and study carried out with multiple masters and teachers around the world. The grandest of these I must say, each time my paper hits the pen, is nature herself. My desire to love and serve all sentient beings has been with me since childhood. It accelerated during my service in the Marine Corp and it can still can be found currently as I stand for self-reliance and creative collaboration while promoting peace with other artist around the world. I will continue to better myself and serve other artist and their development so that together, we can effectively create the change we wish to see.


When I reach $500 per month, I'll get in the studio and record my first album! Until then, I am just using the equipment that I have at home and unable to add my own vocals on top of it because the room I am renting isn't sound proof. I am currently paying off the equipment that I bought like Ableton Live, Push, Computer, Keyboard, etc. or I would already get an album ready for you all! One I reach $500 a month, I will prepare and release an album and be able to get those into a few stores and sale them at live events so appreciate your support and love! Together We Grow!
1 of 1
Recent posts by InfiniteC