John Gay
is creating Youtube videos, magnetic motors, off-grid inventions
Select a membership level
Apprentice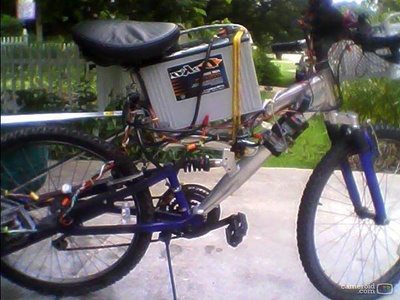 Just curious what will happen next, and want to help keep this reality channel alive?  ALL new patrons will get at least a one-time "shout-out" in a Youtube video. You can join in our energy/physics/UFO/alternative science conversations for as little as $5 per month. That's only $60 per year for access to exclusive content and video alerts. You'll be on the short list for any new products or free samples produced by "InventorJohnGay" or "Sunsaver FromNHH". Our channel is slowly growing, but "slow and steady wins the race".... As always- "Thanks for watching!"
Journeyman
Limited (50 of 50 remaining)
Experienced or more discerning viewers with some knowledge or skill in the subject matters presented, or more inclined to networking with regards to some common goals of: clean energy, public entertainment, or private industry.  If you can afford even this low level of commitment to the artist and inventor, John Gay, then you are surely on your way to both mastery in this life, and heavenly rewards on the other side.  Your name or username will be listed or read in the credits of at least one video, monthly. Thank you so much for your support! This channel can't survive without you!
Master Electrician
Limited (10 of 10 remaining)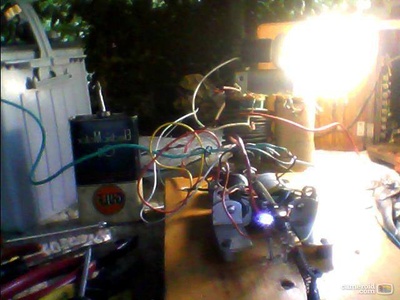 Experienced and discerning viewers with more advanced knowledge and social status. May have a vested interest in the subject matters presented, or just an entertained viewer who is interested in the physics of electricity and magnetism.  Patreons at this tier are guaranteed to be invited to any private networking engagements with regards to our common goals of clean energy, public entertainment, and private, for-profit industry.    A special, monthly "shout-out" video and a thank you on a weekly "Shareholder's List" video will be produced,  listing your name or  "username" in the credits or read from the list.  
About
John C. Gay is the inventor of a specific method for improved electric motors and generators which he calls the "waterwheel method". Mr. Gay lives and works on an off-grid, solar-powered, homestead in northern Louisiana. He acquires his creative materials by recycling used or broken items, such as old TVs, vacuum cleaners, microwave ovens, and used stereo equipment that he finds at road-side garbage sites, or items donated by friends and Facebook followers. Mr. Gay is a retired home construction contractor, and a former digital electronics engineer. Once a computer interface hardware designer; John Gay went off-grid in 2009, to spend more time doing the things he enjoys. He has a deep love for Mother Nature and a passion for: the environment, organic gardening, and for his cats- Monkeygirl, FatoCato AKA the "Fat Man" (R.I.P.), Queenie, and her two babies, JoeBob (all one word), and Mrs. Pinksley. John is especially passionate about his newest motor inventions and his dream of building advanced, ultralight, magnetic motors and generators. Mr. Gay does not own a car and tries to avoid using fossil fuels. To learn more about his environmental activism and his dreams of ending carbon combustion and replacing ALL internal combustion engines with electrical or magnetic motors, please read the following excerpt from Mr. Gay's personal "motor blog":

"It seems that i have lucked-up again with a well-balanced rotor that has excellent resonant properties, and seems to get a beneficial, gravity-assisted bounce at times. My waterwheel design is noted for stable but adjustable speed/timing, so this is the first time in a while that i have seen clear evidence of the "swing-set" effect that Tesla once described in one of his patents. Knowing the theory doesn't always make it easy to reproduce, however; especially if you DON"T WANT an uncontrolled, magnetic, chain reaction. The series configuration of armature windings that i used before, more similar to regular motors, seemed more likely to incur the phenomena of resonant speed/power amplification, or run-away acceleration under "no load" conditions. It must be, as with the last motor (which flew apart at high speed), a result of the light weight and extremely well balanced rotor made of composite and high-tech materials, which also have the tendency to come unglued at high speeds. Anything much over 3000 rpm begins to put tremendous inertial and magnetic forces on the rotor, which must be made of solid steel plate or carbon fiber composite. Aluminum bends and breaks, and it is not practical for high torque electric motors or electric vehicles. Structured steel or composite materials should be used. The wood, epoxy, glue, Scotch tape used by a poor inventor like me just isn't strong enough to avoid disintegrating into an explosion of wire and magnets, so builder beware! I have decided that seeing is believing (i had thought Tesla's claim to be false); but i think now that if i want to sell my motor ideas to the public (instead of letting them get stolen by industry), i should go ahead and risk taking some my shrapnel in my arm, and try to "blow-up" another one of these high-speed, resonant rotors. I can make a really cool Youtube video out of it..."

When i reach 100 patrons, i will give all 100 patrons a free white paper or confidential e book that outlines my energy research, including my "e theory" on free energy/clean energy, and an exclusive list of what i consider to be the most important recent discoveries in energy science, potential opportunities for investment, etc.
1 of 1
Recent posts by John Gay
By becoming a patron, you'll instantly unlock access to 2 exclusive posts
By becoming a patron, you'll instantly unlock access to 2 exclusive posts