It's These Moments Daily Vlogs!
is creating Advice to Actors, & Models in the Entertainment Industry
Select a membership level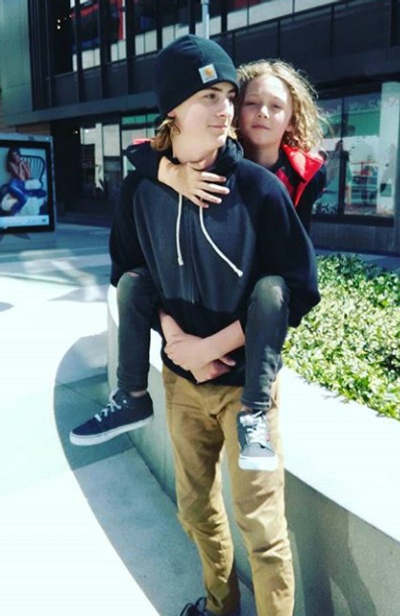 1000 Love US and Want Nothing in Return
 I am a single mom with two amazing son's experiencing life one day at a time together. If  you only want to subscribe that is awesome please do! 
You love being apart of our online family want nothing in return! Please only invest if you have spare money and are excited to be apart of daily lives. 
About It's These Moments Daily Vlogs!
Our channel is to show you our our journey in Hollywood the behind the scenes being on set and now we would love to partner with you to create a channel that helps actors and  models either new or still striving to stardom advice along the way. We have years of experience that not many people like to tell to help push your career further faster.  I am also an up and coming producer as well.  Our main goal in this channel is to help give you an honest straight forward advice. No Bullshit.  We THANK YOU SO MUCH FOR EVEN CONSIDERING TO SUPPORT OUR US!
To be clear - we will be posting free advice daily to all artists in this industry need to hear. So no need to become a patreon if your just looking for general advice. We STILL appreciate YOU!!
If you are excited to be apart of our journey partnering as a patreon with Milo, Miles and I to help you and 1000's of actors and models push through those doors in Hollywood by storm creating content that is nothing but the straight truth to the point, this is for you.  We will be interviewing celebrities we know, Talent Manager's, Talent Agents, Sports Agent, Publicists, Fashion Photographers, Headshot Photographers like myself, actor's and models, social media advice for our exclusive Patreon members.this is what this page is about. 
We have a goal, maybe crazy, but we do to acquire  2 Million Subscribers on youtube to consistently motivate, inspire as many people as possible, maybe 100, 000 or more per day. If you believe in us and you believe in our experience to motivate you and many daily with  straight forward talk and you have money to invest in getting our channel to reach as many artists, EVERYONE like ourselves as possible - this page is for you. If not no bad vibes then all you need to do it subscribe and enjoy our content here 
It's These Moments
This will take you straight to our youtube channel.