Ivan's Shady Existence
is creating videos
Select a membership level
Gang of Nihilists
Access to exclusive monthly live stream + archive of previous streams. The stream will have content more substantive than just free association rambling with a live chat (perhaps not much more). A stream may appear more than once a month.
Patreon Q&A. You will have the opportunity to ask questions and receive answers in video form on my barely watched channel and thus become a part of history. You will be cited if your question is picked and all patrons will be part of the honor roll in these videos. 
 Access to book/documentary reviews videos I will be posting exclusively on Patreon. 
Solemn promise not to court your mother. 
If I will be able to achieve a significant number of patrons that would make a patron exclusive forum meaningful, this forum will appear and you will have access to it. 
Solid Bro/Honored Lady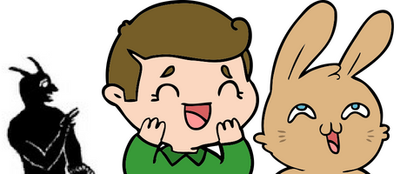 All prior benefits plus
three exclusive videos
! Three hours of content!
Interview of myself conducted by a subscriber "MrRobbins" done at his condo in Ohio. We talk about my life, YouTube culture, Jordan Peterson and other fancy pants topics. This interview is amazing and it will change your life. (47 min)
"How to Start a YouTube Channel" Everybody including your mom is more qualified to make this video. But did they bother to make it? In spite of the tiny size of my channel, I think that if you want to start your own channel or are interested in YouTube in general, this video will be worth your time. I cover everything I could think of, starting with equipment and all the way to the flow of the video and thumbnails. (1hr 6min)
"The Dalai Lama vs Evil Ghost" this video covers an interesting historical conflict within Tibetan Buddhism. 400 years ago the 5th Dalai Lama thought he slayed this demonic ghost but it reappeared and is now haunting the current Dalai Lama and is worshiped in the west (probably in your city if you live in a large area). This is an involved story that I find fascinating.  For those of you whole like those deep dives. VERY DEEP DIVES. (1hr 18min)  
Alpha "Logos Boss" Lobster
They call this lobster (or lady lobster) the
archetype slayer.
Some archetypes are unworthy of life.
Must I mention that you mastered the hierarchy? CRUSHED is more like it, boss. That unlike bottom dwelling lobsters, you swim to the surface and literally eat logos? Compelled speech meet compelled dominance. 
Looking the fierce lobster in his eyes, I solemnly pledge not only not to court your mother but also to always refuse her romantic advances if (rather when) they come.
All prior benefits included, obviously.
Thank you!
About
Since starting this channel I have enjoyed encouragement, support and feedback from subscribers. It is really cool to post a really long video with tangents and bleak humor and have people watch and relate to it. So awesome!

It's great to see that the world still has a thirst for measured and constructive criticism so rare in our vulgar times. Some of you even call me "dad;" which is a totally normal and healthy thing to do. Especially since I am your dad.

That being said, YOU MEAN NOTHING TO ME AS A HUMAN BEING before I can gather your cash into a make believe phone and flaunt my "reception" before premium dames.

My friends, nobody owes me any money but it would help if you felt like you did. It takes resources and time to make videos (mostly time). And making income here would allow me to have more time to make better videos by reducing hours at my horrible driving jobs. It would allow me to pursue certain kinds of involved "documentary" type videos. And yes money will also allow me to just have a better life.

In the beginning, this patreon account (while providing exclusive content to patrons) will be tilted toward helping the YouTube channel leap out of the gutter like a ninja turtle. However in the long term, I don't view my channel as an important cause sustained by constant self-righteous "YouTube is Censoring Me" type of e-begging.

I think of this Patreon account as a second channel that should be providing the same pointless and horrible videos you can find on the first. I want it to be a home for decent regular podcasts that are better than lazy streams and will explore interesting topics and be entertaining and informative. I want it to be a place where pleas for cash take forms of long rambing essays that induce suicidal thoughts.

YOU can make this happen! That salty tear rolling down your cheek right now, let's make sure it lands on the hard plastic of your credit card!

You might think of yourself as a stingy, ungrateful, vile swine incapable of generosity. This may be totally true. Or it maybe somewhat false if you give me 1 to 5 dollars and be an utter and disgusting lie if you give me 10+ dollars.

Anyway, I am grateful for all viewers, subscribers and patrons. Honestly, this YouTube channel has been one of the most rewarding things in my life (perhaps a sad reflection on my life). So I am happy to have anyone interested in my creativity at all. Thank you!

I will buy two Adidas tracksuit tops with the colors of your choice decided by a poll here.  
1 of 2
By becoming a patron, you'll instantly unlock access to 70 exclusive posts
By becoming a patron, you'll instantly unlock access to 70 exclusive posts
Recent posts by Ivan's Shady Existence