Ken J. Kubota
is creating JHMJams Music Videos
Select a membership level
Welcome to the Jam Fam!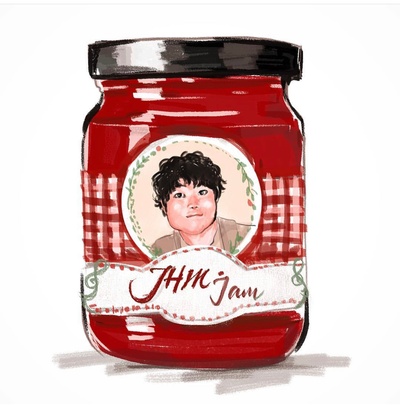 Shoot me a message and I'll get you a 20% off discount code for the JHMJams merch shop! You also get access to the exclusive patron-only feed that can include anywhere from my thoughts, song polls, and livestreams of the process.
Teddy Bear's Best Friend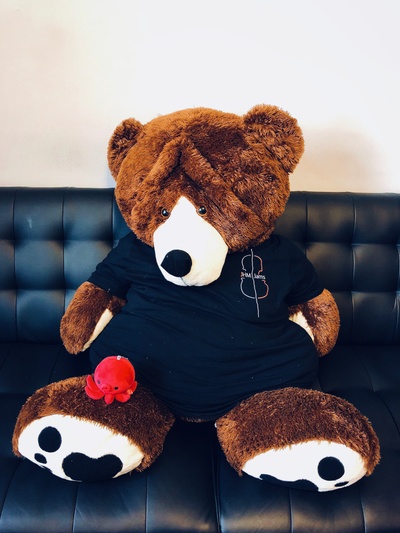 Download my recommended JHMJams MP3 every month (you get a personalized album every 6 months)! Along with being able to suggest songs we should cover, you also get a shoutout at the end of my videos and your name in the credits of the video description. Oh, and you also get 30% off the JHMJams online store too!
Plus previous tier rewards :)
JHMJams Wall of Fame
Wow! Let's personalize a reward package for you. How about I throw out some ideas and you tell me what you think? Private lessons, tutorials, suggesting our next cover, sheet music, custom album with your favorite JHMJams, free merch, signed polaroid, personalized bday video message, video call to get to know each other, etc.
Plus all the previous rewards :)
About
Welcome to my Patreon page!

Who am I?

My name is Ken, and I'm a NYC based classical cellist who loves pizzicato. I did both my undergraduate and graduate studies at Juilliard, but you'll notice that I never play classical music in any of my videos. I wanted to do something refreshing to take a break from my usual classical life. I found a way to combine many of my passions in life: spending time with my friends, playing chamber music, and listening to pop & jazz. The result? JHMJams.

What is JHMJams?

JHMJams is a short and casual music cover series that happens every Tuesday and Friday on my Instagram (@kkubota8) and YouTube (@JHMJams). I get together an original selection of my super talented musician colleagues, who have or are pursuing degrees from some of the most prestigious music schools across the country, like Juilliard, Curtis, Manhattan School of Music, and more. Our covers are not pre-arranged, so it's all by ear: no sheet music required. I'm always looking for new configurations of instruments, so you'll often see someone new and hear a configuration of instruments you've never heard before. We have a lot of fun making these covers, and it's my way of reminding myself and others not to lose the joy in music making.

What is Patreon?

Patreon is a unique platform to support creators like myself through patronage. You have an opportunity to become my patron by pledging a small amount of money every time I create a piece of content. Patreon is not like a crowdfunding site where people donate a larger chunk of money once to support a big project. You get to see me grow with your help from content to content, which makes it a much more personal experience for both of us!

Should you choose to become my patron, there are rewards for each tier, such as being able to request songs, download our covers, get a dedicated video, or collaborate! Definitely also let me know if there are other rewards you would be interested in. You will also get immediate access to a collection of behind-the-scenes footage the moment you become my patron!

You can pledge as little as $1 per content, and also set a maximum cap per month so you never go over budget. You can also opt out at any time as well!

Why am I on Patreon?

With Patreon's help (you!), I want to compensate for all the musicians' time and travel. We've made hundreds of videos already just by hanging out and jamming, but I want to continue to up the quality of the videos and music. Of course, I invite world-class musicians, so there's only so much I can ask them to do for free. With enough of a budget, I can pay all of the musicians and create even more intricate, fun, and polished arrangements, while still keeping the magic together of casual improv and jamming.


Get better equipment to upgrade our video quality!
2 of 3
By becoming a patron, you'll instantly unlock access to 232 exclusive posts
By becoming a patron, you'll instantly unlock access to 232 exclusive posts
Recent posts by Ken J. Kubota