J Smooove
is creating Youtube Videos, Sharing Thoughts and Laughs
Select a membership level
Smooovie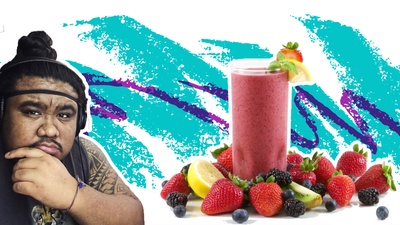 Welcome to the Smooovie Squad! As a Smooovie, you gain access to my patron-only feed, as well as my direct line to my personal Discord Server and of course, my eternal thanks for your support. Any and all pledges welcome but I just wanted to make it as easy and as simple as I could. Thank you for taking your support to the next level. Don't forget to download Discord so we can chop it up and keep in touch!
Includes Discord benefits
About
WHO ARE YOU?
I go by J Smooove. One, because they've been calling me that since high school. And two, I want to maintain some sort of anonymity. Even though I've literally got my face plastered in all of my 1500+ videos on Youtube. 
I began my channel during a tumultuous time in my life. Lost a few loved ones. Lost my job. Faced bankruptcy. Lost relationships. Depression. Blah blah blah, you don't wanna hear all that. The point is, I turned to Youtube to cope with everything that was going on. It was my "safe" space, if you will. Youtube was my outlet to be myself and speak my mind.
Fast forward to some time later and now I'm at the crossroad between casually doing Youtube while trying to hold down some dead end career that I have zero passion for or going all-in and pursuing my dream of doing Youtube full-time. I choose the latter. 
WHY PATREON?
It was suggested. A lot of people were messaging me and leaving comments about starting up a Patreon page. The idea is still foreign and awkward to me. I always saw Youtube and the videos I do as something I'd do for free anyway. However, I'm learning that there is certainly a cost to all these videos. And for me to bring it to the next level and focus all my attention to my channel, I'm gonna need any and all the help I can get. 
WHAT DOES THIS PATREON COVER?
Everything. Literally. Like you, I've got bills to pay and financial responsibilities. As a Patron, you do more than just fund these videos, you're literally helping me survive doing this transition.
THANKS
Above all things, I want to extend my gratitude to anyone and everyone who supports my efforts. As you can imagine, taking this leap of faith is difficult. But I don't ever want to wake up and ask "what if?" So even if this turns out for the worse and I never find Youtube success, I'll be rest assured I gave it an honest shot. Dreams will never become reality unless you chase after them. This is my chase. This is my pursuit. Thank you to ALL of you who support me. Love yall. 
I'll finally create a Channel Intro. How long has it been? Like a year and a half? I think it's about time.
1 of 2
Become a patron to
Connect via private message
Recent posts by J Smooove