Jaahda Jinnah Goes Walkabout
is creating Quirky vlogs, blogs, captions n yarns 'n Ozzi RV destinations.
Select a membership level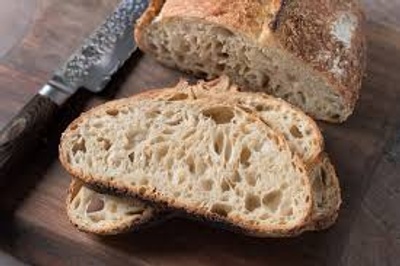 Daily Bread
Your kind donation will help me buy a loaf of sourdough, sprouted wholemeal bread. 
Oil n Water
Your kind donation will help me buy oil n water for the Rig. Could be crucial. Help support me in the boonies. 
A Cuppa Latte.
I need a turmeric n ginger latte or a smoothie every now n then when travelling. Thanks for providing me with the coin to satisfy my desire.
I'll send ya a genuine Ozzi postcard every now n then.
About Jaahda Jinnah Goes Walkabout
I'm a wise old bird with an opinion on just about anything you can or cannot think about. I've bin around a block or two :-)
I'm weird, eccentric and interesting! 'N I've had an interesting life and can tell stories 'bout all kinds of topics and can hold ppl captivated who respond by saying, "you should write a book (or two)".
Are you ready for an adventure? I'll make you think.
Well - watch this space. To Subscribe to me 'n  follow me just sign up to Patreon then you can follow me without joining a Tier. Then you can later on pay me or don't pay me. Click the bell to get notifications then just as soon as I'm up n running or post anything you will be notified. C U in here!!
When I do get up n running with video vlogs I'll probably put them on Vimeo instead of Youtube. Unsure yet.

More About Me:
I was born to "talk and write" - and in one way or another have always done so. I've had a working life talking (being a teacher, an academic, a professional clairvoyant, a shaman, a medicine woman, a trauma counsellor) interjected with writing books (more on this later) and at one time in my life I write online articles on a site where, in the space of a year I rose to the dizzy heights of being Australia's No 1 writer.
Interject all this other life stuff with my near constant TRAVELLING.
Travelling 'n being nomadic is firmly in my nature and has always flavoured my life in one way or another.
Being nomadic is firmly implanted in my 'blood' and 'blood-lines'. I've spent much of my life travelling and can just never quite shake the inclination. 
I was part of the nomadic movement who traversed the OZZI highways as far back as the 1980's. 
For the last dozen years I've had a period with virtually no travelling - and this, I know has something to do with my grand-children ;-). Though having said this I've been up 'n down to my bush block and small bush town that the 'grannies' have moved to but just have done little of the far 'n wide type of travelling!

BUT - I reckon now 'tis time to take off once again. And I notice how things for  nomads have changed!
Are you ready for an adventure?
Well - watch this space. You'll have to sign up on Patreon to Subscribe (follow) and click the bell to get Notifications then just as soon as I'm up n running you will be notified. C U in here then!!
Also read my article (published on here called WHY PATREON?) about WHY I have chosen to publish 'my stuff' straight into here on Patreon instead of the more conventional route of enlisting subscribers on a blog or vlog site such as Youtube etc.
Keep Posted ;-)


When I reach that dizzy height of having 50, paid up patrons per month I've told Fred (my first paid up patron) that I'll answer his offbeat metaphysical questions (such as, "do ghosts have eating disorders)?
And any other weird questions you's might want to throw my way!!

1 of 1
Recent posts by Jaahda Jinnah Goes Walkabout