Jenga Garcia
is creating Art
Select a membership level
Whispers in the Night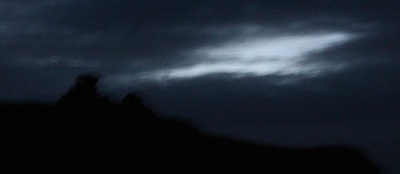 For $1 a month, you will receive:
 My deepest  and most humble thanks for supporting my work! Give yourself a big virtual hug from this girl!
 A one-time shout out on Facebook
 Access to SELECT patron only posts.  This includes first peeks at work in progress shots, finished artworks, and any new products or news I might have!
 DIBS LIST! You will have the first opportunity to purchase most new work by me for a limited time before it is listed for sale. This, of course, excludes custom commissions, and pieces created for certain groups and gallery showings.
 Every month you will be entered into a drawing for a chance to win random surprises from me.  It could be anything!  Prints, stickers,magnets, an original drawing etc.
Under Velvet Skies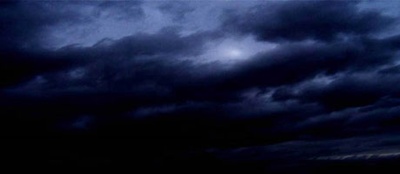 For $5 a month you will receive:
 All the benefits of the previous tier
 PLUS, a one-time note and sticker from me via snail mail. 
 Access to ALL patron only posts
 Eligible to vote in polls and surveys
One downloadable coloring page per month. It might be one I already have, or one of new art, or it could even be a patron only exclusive coloring page. They may also be line work or grayscale. 
On Dark Wings
For $10 a month you will receive:
 All the benefits of the previous tiers
PLUS,  a 3.5 x 5 inch mini- print per month   This print will be of my latest art, if I have not created new art this month, it will be from my portfolio of work. If it is a print you already own, please let me know and I will ask you which print you would like instead.  
About
 
About Me
 
Hey Y'all! Thank you for dropping by my Patreon Page! My name is Jenga Garcia. So, I am a gothic fantasy artist.  I have been selling my art professionally for over 14 years.  I started making art as a child,  the same as most,  I just happened to be a stubborn and determined little brat! That's right, I set out to prove to my Dad that I COULD draw that eagle when he said I couldn't AND I wanted to show him I could do it better than he believed me capable of.  I DID. *Grins*  It was love from then on.
 Nowadays, I can still be quite the brat, but I do it with a little more panache. :P From my earliest memories I have always been captivated by the ethereal darkness. Whether it was poetry and it's  potent imagery of the night or the tangible scents and sights of a lonely, dusky evening in the country. My dreams and imaginings have always had a slightly darker bent. Nothing can adequately describe the quiet emotion so still, yet so large, filling and mesmerizing my every sense as I walked down an old dirt road alone beneath an ashen sky.   
I draw and paint whatever it is I feel. Why not explore my emotions? From my Little Angel with her darkened eyes to Dia De Los Muertos and Native American pieces to honor my heritage. It all resonates with me in some way and is a part of my journey.
 I'm currently residing in Louisiana, and I've fallen madly in love with New Orleans! The French Quarter!  I express some of that in my work too, especially in my Voodoo in the Bayou series.
Whatever the muse dictates, I'm on it, painting away my visions in the darkest hours. So come, take my hand and walk with me down this street of dreams. 
Why Patreon?
 You would be helping me to continue to do what I love so much. Creating and selling art is a lot of work. Much more work than many people realize.  Here on Patreon, I hope to have the opportunity to share that with y'all. I will give y'all a glimpse into my creative process, my thoughts and musings (because really? I have a  LOT of people ask WHAT IS THAT ALL ABOUT? ARE YOU OKAY?when they view some of my work). Also,  you'll peek in to some of the behind the scenes stuff like printing, creating new products, and prepping for gallery shows and festivals.  I would like to interact with and learn more about the people who support my work than social media platforms allow. I can do that here on Patreon. So, please join me. :)
www.faceook.com/agothicfantasy
     @jenga_wolf
Thanks Guys!   Art supplies are rather hefty in price and keeping them in stock can be a challenge.  By meeting this goal, I am sure to have any canvases, brushes and paint I will need in order to keep creating. 
1 of 3
Recent posts by Jenga Garcia