JetFalco
is creating Comics, Art, Music, Podcasts, Videos, Gaming, and more!
Select a membership level
Fan Support!
The Tip Jar! Access to the Secret Patreon Activity Feed and your suggestions and comments are seen before any followers on other social media platforms!
Early Access
[Reward Upgrades in Bold]
☽ YOUR Name in the Credits of My Recent Work!!!
☽ First Access to Latest Comics
☽ Basic Activity Feed Access
☽ Prioritized Comments/Suggestions
☽ Interact with the Author
☽ Behind-the-Scenes Pics/Vids/Vlogs
 
☽ Tier One Reward Access!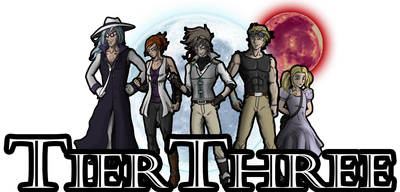 Bonus Digital March!
[Reward Upgrades in Bold]
☽ PDF Download of DreamersEcho Volume 1 Digital Comic
☽ MP3 Download of DreamersEcho Volume 1 Soundtrack
☽ Exclusive Digital Content!
☽ YOUR Name in the Credits!!! 
☽ First Access to Latest Comics!
☽ Activity Feed
☽ Prioritized Comments/Suggestions
☽ Interact with the Author
☽ Behind-the-Scenes Pics/Vids/Vlogs
About JetFalco
Pleased to meet you! Welcome to my Patreon page!

I'm JetFalco!  I create comics, art, music, videos, cosplay, podcasts, and much more!  Most importantly, I'm focusing on making my epic adventure sound-comic:
DreamersEcho
!  I'm always working on and completing many interesting projects I can't wait to share, and here's your chance to be a part of the process! I'm looking for some awesome people to support the next big project.  Every little bit goes a
long
way!  There's a lot of great stuff in store so let's get goin'!
Don't forget!
Turn on notifications so you're the first to know when new stuff gets posted! Don't want you missin' out!
What's Patreon?
Patreon is a new platform that allows me to release my latest content directly to supporters who contribute $1 or more. Supporters will get to experience my new comic pages, songs, and podcast episodes days before anyone else! And most of it will be exclusive Patron-only content!
If you like comics, art, music, and adventure stories and want to support me in creating more of it, just click the orange "Become A Patron Button" on the upper-right to get started!

Patreon is a safe, fun, and trusted as the best platform to release and share original content, and a perfect place to get our community started and stay connected.

How Does It Work?
As a Patron, you decide how much you'd like to pay per month, starting at $1.
I post an average of three times a week! 
You'll be charged your contribution amount as soon as you sign up, then at the beginning of every following month.
All Patrons will receive a wide variety of content, but some of the shinier content is reserved for those willing to support at a higher level. Regardless of level, most content will be available to read/stream for the public at a later date.
Supporters of the "Early Access" level and above receive more content and their feed will populate first!
You can set a cap in your "Settings" to make sure you never contribute more per month than you intend.
Some of the releases will be exclusive to Patreon and some will also be released to the general public. All of them are made possible by the support of my amazing friends here on Patreon.
As soon as you sign up to be a Patron you'll have access to everything I've released on Patreon so far - like we say, a little goes a long way! ...and both ways!
Patreon is the core of my creative universe, the gathering place for my community, and the best place for you to participate in the process of bringing my content into the world. Thank you so much for considering and supporting me and my many artistic ventures. I know things can only grow from here, so I hope you jump on this train soon!
Thanks, and have an amazing day!!JET :)
You can stay updated on other news here!

YouTube
 |
Instagram
 | 
Facebook
 | 
Bandcamp
 | 
Kickstarter

Send additional questions/comments/suggestions here! I'd love to chat: 

[email protected]
My very first goal is to get 10 Patreon supporters! You guys are my foundation to keep DreamersEcho alive and well and updated regularly. This will help me release more than one page a week.
1 of 4
Recent posts by JetFalco
By becoming a patron, you'll instantly unlock access to 41 exclusive posts
By becoming a patron, you'll instantly unlock access to 41 exclusive posts