Joseph Parrish
is creating Political Theory, Art, Writing
Select a membership level
Democraciv Article Support
Sustain the efforts to document Democraciv: Mark 4.  Every 10 monthly patrons results in one large article that will be maintained until the end of the game.
Large Democraciv Article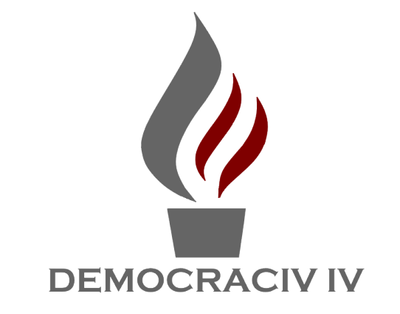 I will write a thorough Democraciv article about a person, event, or thing of your choice.
About
I am Joseph Parrish (call me Joe).
Bio:
I am originally from Timberlake, a small town in rural North Carolina.  I graduated from Person High School in 2010 and then from the University of North Carolina in 2014.  During that time I served in the National Guard and as an cadet my school's Army ROTC program.  At the end of college, I decided not to pursue my commission as an officer and phased out of the military.
In 2016, I ran for the state House of Representatives in North Carolina but was defeated by the incumbent.  After the election, I moved back to the home of my alma mater: Chapel Hill.  Since then, I have been very active in political activism with the Democratic Party, having been a strong supporter for Senator Bernie Sanders and the greater progressive movement.
Visual Art:
While I consider myself a career politician, actual work has not always been easier to find, and I have had a few odd jobs since college.  I have also always had many artistic interests that I have developed in my free time.  One of these includes creating visual art on Microsoft Paint, which I started doing back in high school.  I dropped it for a few years but picked it up again in the middle of college.
I like working with MS Paint because it is an unconventional medium, and I feel that it gives my subject matter a unique, charming look.  For similar reasons, I have recently started experimenting with dry erase art as well.  Perhaps the most conventional form of visual art I perform is pencil drawing, and occasionally by pen.
Writing:

While I consider myself a mediocre visual artist, I think my strongest skill set in writing, both prose and poetry.  I frequently contribute to Medium.com, where I wrote primarily about political topics.  Some of these are more scholarly; some are personal stories.  You can visit my Medium profile
here
.
I have experimented with poetry since my teenage years.  I seem to gravitate toward iambic compositions with rhyme.  I generally abhor freestyle and consider most entries to lack the basic traits of a poem.  One area where I diverge is in haiku.  I have, however, developed my own method of haiku, which you can see described
here
.  An example is the following:
I am path,
Who in want of feet,
Takes on leaves.


Videos:
I have recently started doing video submissions to YouTube.  They primarily consist of video game footage, namely for
League of Legends
and
Civilization V
.
-----
That is the long and short of it.  I hope some of my creative ability aligns with what you want to see in the world.  If it does, let me know.
- Joe
For every ten monthly patrons, I will write and maintain a major article.

1 of 1
Become a patron to
Connect via private message
Recent posts by Joseph Parrish