Jolie Booth
is creating a more passionate, compassionate and extraordinary world.
Select a membership level
Extraordinary community!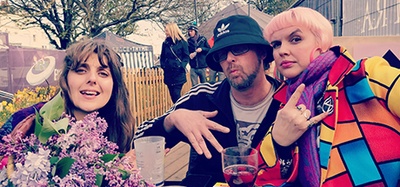 Be part of a passionate, compassionate and extraordinary community, supporting each other to dream weave the world you want into existence. You'll have access to patreon-only posts becoming part of a growing community of people who are daring to find their life's purpose and be everything they ever dreamed they would. Make a stand for who you want to be in the world and step into this supportive space, with regular updates, provocations, shared learnings and triggers for inspiration.

Creation Injection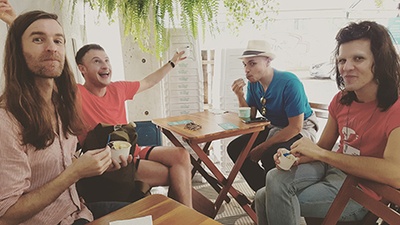 Be part of our passionate, compassionate and extraordinary community whilst also receiving further insights that support you more robustly on your creative journeys. Each week I will share a reading with the full community, asking a question on the Ikigai map, a map that leads you to your life's purpose. In the Creation Injection tier we will then dive deeper into exploring what this reading reveals, as I suggest provocations and practical exercises that will take the work to a deeper level.
The better I know you the more accurate I will be in my support of you... So don't be shy on those message boards!  

Pen Pals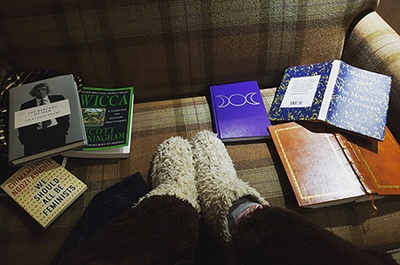 Let's be pen pals! As well as all the above benefits I'll also hand write you a postcard quarterly (every three months) helping you with anything you need to ask me and just being a friend.  
About
My calling is to inspire.
My superhero power is transformation.
My mission... To create a passionate, compassionate and extraordinary world.How do I seek to do this?
By working with you to help you find your life's purpose. I'm here to help you to see yourself clearer; who you are, what your outer and inner worlds look like, what archetypes run you and what sparks light your fire.
I do this by exploring what permissions you grant yourself already and then encourage you to see that those permissions can be extended far beyond your self imposed limitations. I'll support you to see clearer why you are here, what lessons you're here to learn, what tool kits you've been given and how these unique ingredients might be of service. I believe we are all here to be some kind of contribution. Even if it's in the simplest way.
I can help you to get going...
I can help you find the first steps along your path. I can shine a torch into the immediate darkness and if you stumble, I'll have your back. How do I know I can do this? Because it's what I do already. It's what I've been doing all my life. It's what I was called up to do. This is my superpower. Whatever you're story/background/interests/dreams I know I can help you.
Here are some of the ways in which I can help:
Mentoring
Workshops
Musings
Events
Foolishness
Work experience
Life experiences
Rituals
Held spaces
Guidance
An ear
Creative exploration
Support
Who am I and what have I done?
I'm now going to list my history, skills and experience. This is in case something here inspires you or triggers a thought and moves you towards action. Your requests for my help do not have to be anything to do with this information, it is just as a guide...
Who is Jolie Booth?
Born in Colchester, England, Jolie Booth grew up in Braintree, Essex,and studied for a degree in English at Nottingham Trent University. She has lived for 17 years in the fabulously creative and liberated city of Brighton, as well as in Sydney Australia, London and the squats of Berlin, where she ran the infamous Fischladen squat bar in Friedrichshain, before returning to England.
https://youtu.be/eQQdtUZXeb4
Jolie has spent 30 years living as a Tudor at the award-winning re-creation Kentwell Hall in Suffolk, making her somewhat of a specialist in her field (pun totally intended). Since the age of ten, Jolie has spent a week each summer living as a Tudor. Her role there is as a travelling low player, performing old traditional mummers plays such as George and the Dragon, the King Arthur legends and the Holly King versus the Ivy King.
www.kriyaarts.co.uk
In the real world Jolie is a writer, theatre maker, and museum curator. She recently co-created the
Museum of Ordinary People
and she is managing director of
Kriya Arts
. Established in 2003,
Kriya Arts
is a cutting edge arts and production company with a passion for making creative and innovative work in a wide variety of mediums. It's aim is to make the world a more passionate, compassionate and extraordinary place.
https://youtu.be/g2Jo1zT4aAo
In her first novel,
The Girl Who'll Rule the World
(2016), we follow the story of a young modern woman finding her way in a tumultuous world, told through a broken narrative and stream of consciousness. That novel, the first in a series of books called
Saturn Returns
in which the reader returns every seven years to the world of the heroine Esmeralda, dipping into her life and discovering how it and her ideals have changed, is set in Brighton between 2007 and 2008, during which time Esmeralda turns from 28 to 29 years old and tells the story of a young woman facing her thirties with the feeling that she is going to take over the world.
https://youtu.be/8izXaLSNjGk
Never Worn
is the second book in the series and follows Esmeralda aged 35 to 36 years old, coming to terms with the fact that life is not an easy ride, as she faces career failures, fertility issues, IVF and no babies.
https://youtu.be/GsHrOjY_83E
As a theatre maker Jolie is interested in how theatre can be used as a tool for change. The face of her practice has taken on many guises, but behind the mask her practice is always about working with the audience to challenge and crack open preconceptions. "The question mark is my crucifix" is Jolie's motto. Jolie has produced many multi-award winning, high quality events in a wide range of mediums. Her most recent creation is
Sisterhood,
a play that
is a call to dis-arm the patriarchy through community, for women to treat themselves and each other with the respect, grace and honour that Mumma Earth - the divine feminine - requires, because all feminine aspect are facets of SHE. All those who identify as women need to make it safe for each other, not by calling each other out and finger pointing, but by calling each other in.
Sisterhood
performed at Pleasance Beneath for the Edinburgh Fringe Festival in August 2018. In 2017 In 2018 it will be touring East Anglia, following in the footsteps of Matthew Hopkins the Witchfinder General, who was responsible for the death of 60% of the witches killed in England. Jolie is also in the process of turning the play into a novel due to be published later this year.
Also this year Jolie marked each of the moon phases throughout the Brighton Fringe Festival in May with ceremonies in an event called
La Luna
, which allowed audiences to experience what it is like to be part of an actual witches coven and to nurture their connection to Mother Nature and her rhythms.
https://youtu.be/r-BHSxcRH2A
Jolie also went to Berlin, where she taught at the
Nomadic Academy of Fools
, a school Jolie created in her early twenties for the world famous fool
Jonathan Kay
and with whom she trained as a fool herself for seven years. Now a teacher at the Academy, Jolie spent late February working with 8 students. Jolie taught them the magic and archetypes behind the ancient play of
George and the Dragon,
supporting them to discover the archetypes that govern their own lives whilst also developing their confidence to perform the play on the streets of Berlin, until finally the company grew brave enough to tour the streets singing and making music, occasionally settling down to perform the play, but mainly welcoming in the Spring, much to the joy of the locals.
https://youtu.be/VNntZ5JuMvw
In 2017 Jolie went to the Edinburgh Fringe Festival with Rhum and Clay's award-winning production
TESTOSTERONE
, a play that critiqued the toxicity of masculinity from the perspective of a new trans man, which Jolie produced, and was selected to be part of the British Council Showcase. This show performed at Pleasance 2 throughout the whole of August, won the The Indies Best Show at the Pleasance, then toured both nationally and internationally.
https://youtu.be/7JbYydxzMis
Before that she produced multi-award winning
Backstage in Biscuit Land.
Created by Jess Thom AKA Touretteshero, Jess shared with audiences the creativity and spontaneity of her tics. BIBL toured nationally in 2016 as part of the House network and BAC's Collaborative Touring Network. It then went on to tour in Canada and the US with the support of the British Council. In 2015 BIBL was presented as part of both the British Council Showcase and iF Platform at the Edinburgh Fringe Festival. In November 2015 the show featured as part of BBC4's On Stage: Live from Television Centre. At the Edinburgh Fringe Festival in 2014 it won Total Theatre's Emerging Company Award.
https://youtu.be/GsHrOjY_83E
In 2016 Jolie was up at the Edinburgh Fringe Festival with her first one-woman-show
HIP
,
which explored a discovered archive of a woman's life, a lady called Anne Clarke, after Jolie squatted her flat in 2002 and discovered that Anne's belongings had all been boarded up and left behind after she had died there in the early 90's. Jolie discovered a treasure trove of Brighton counterculture history. HIP received critical acclaim and subsequently toured extensively throughout the UK and internationally in 2017. This then led to Jolie creating an interactive walking tour theatrical experience called;
HIP Trip of Brighton: A Psychedelic Wander
that led participants around the streets of Brighton, introducing them to Brighton's forgotten counterculture history, which premiered at the Brighton Fringe Festival in May 2017...
https://youtu.be/mmWEXK_MNkw
...Then this led Jolie and co-founder Lucy Malone to create the
Museum of Ordinary People
in May 2018, which won the The Brighton Fringe Visual Arts Award in Association with HOUSE and AOH. MOOP is a new kind of museum that tells the stories of ordinary people, exploring and considering the magic and mundanity of ordinary life, chronicling hidden narratives and celebrating the ripples that people leave behind. It serves as an antidote to celebrity mania and the pervasive cultural construct of presenting picture-perfect versions of our lives. It is also a direct rebellion against an already well-established canon of museums celebrating the elite. The dream for MOOP is to create pop-up museums and events all over the world, because everyone has a story to tell and deserves to be heard.
https://youtu.be/xgtfi2Ma_a4
I hope I can be of service...I am a dream weaver.
Become a patron to
Unlock 44 exclusive posts
Connect via private message
Recent posts by Jolie Booth