Joe
is creating life worth living, thru writing, performing & film from his Jeep
Select a membership level
Let's Get this Started!
You receive my deepest thanks and behind the scenes private access to what I'm doing out here not shared with the public – and now that I have WiFi, photos and video for your eyes only, long before the public get to see!
Plus 
My Annual Update & Christmas Card
Postcards!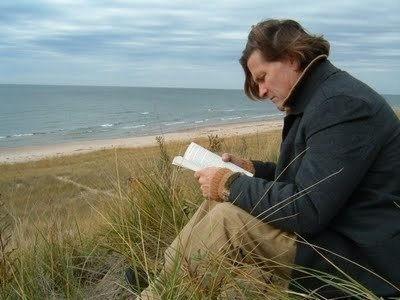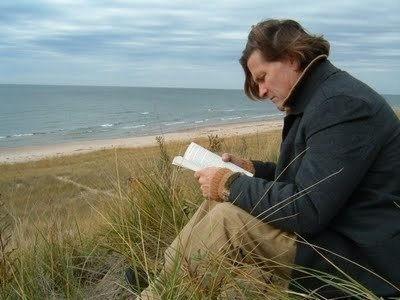 Support at this level and you will receive postcards from the road I periodically send. Real mail, hand written.

Plus 
Access to private behind-the-scenes updates, photos and video
My Annual Update & Christmas Card
And my deepest thanks!
Joecards!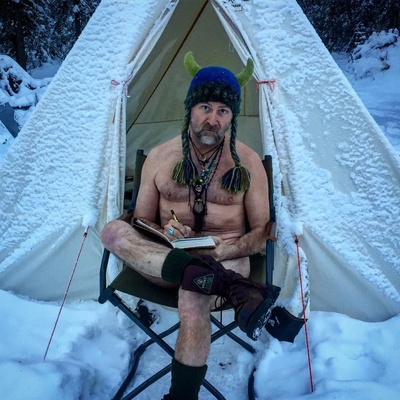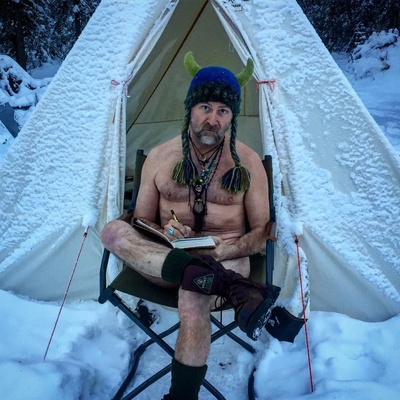 Support at this level and receive my new twist – special postcards of the projects and adventures themselves. 
Joecards.
You will not want to miss this ;)
Plus 
Periodic postcards from the road
Access to private behind-the-scenes updates, photos and video
My Annual Update & Christmas Card
And my deepest thanks!
About Joe
   First, Thank You
To those who have been following my projects and watching my films, I am grateful. I feel your enthusiasm with every message you send.

  For Those New Here
I am an actor, writer, and filmmaker. I write and travel in my Jeep, 10,000 miles and Alaska for this winter. Film roles, auditions, and productions come, and I fly to film them. This is how I bring my art to the world. My vampire film with Lance Henriksen (ALIENS) comes out this fall.

  Many of You Have Asked…
What exactly are you doing? And Can I help?

  The Answer Is YES. Here's how:
What you can do is join me on Patreon. Because for a few bucks a month you can get an exclusive backstage pass.  Patreon is a site to organize fans of artists to "buy" the art as it's being made for the experience of participating in the ride. This goes to pay the bills, buy the Ramen, and gas for the Jeep.

  So… What Am I Currently Working On?
Two projects I'm really excited about. I'm writing my first screenplay. It will be finished by a May 15th deadline. No pressure! I will be sharing more on that privately with those who join me. I am also writing a book of which the first draft will be finished this fall.

I've gone back to the essentials: my roots and experiences. I'm using the raw material of my life. Ten years of my daily diaries are the foundation. They fill a carry-on suitcase that never leaves my side – 30 lbs. – try flying with that three times in the last 90 days cross-country.

   Goal 100 People Join by May 15th
My goal is to have 100 people buy those backstage passes by May 15th. Why? Because in my industry, there is no greater catalyst for projects moving forward than an active, financially committed, excited group of fans. And this gets us off the ground and running!

  Why the Road? Why Alaska?
I've cut the noise, the clutter, the chatter, and the expense of a traditional life. Zeroed them out. A radical step, but necessary. 

Alaska has made getting out of my own way possible. Here is where I've found my center. The infinite snow and extreme sub-zero temps have brought me to a glowing hot clarity with my creative energy. I'm face-to-face with it now. I finally understand what I've always felt compelled to do. And I am doing it.

  Here's What I've Learned About You and Me
I've learned that what seems like disconnecting is actually all about reconnecting. This solitary journey to Alaska has brought me closer to all of you. I recognize now it's about a larger human need – the need for each of us to discover our true self, our true passion, and the drive to pursue it with every ounce we have.

  A Community of #KeepShowingUp
As I take a step each day toward creative fulfillment, it's become clear this is bringing many of you to do similar. Messages from you of it's effects has brought a clarity there is something bigger here. A #KeepShowingUp community is taking shape.

   Join Me as We both #KeepShowingUp
Will you join me? If you like following me, if this story inspires you, would you please keep it going? Eating ramen noodles and sleeping in a Jeep in sub zero temps only goes so far. Living the extreme version of the creative life involves sacrifice. I can only do it with people like you who believe in this vision and join.

   Choose Your Pass
Look at our levels and choose what suits you. I promise it will be entertaining and inspiring. Epiphanies and insight will come for both of us spilling out as we go. How do I know? Because it's already happening. It's happening with people I've just met. Inspiration is spreading.

Thanks for reading and considering joining me!

   As always #KeepShowingUp

                  - Joe

    Joecards
P.S. I recommend choosing a pass that includes my new "Joecards". Join by May 20th and be guaranteed to get a first edition postmarked from the frozen tundra of Alaska!

PENGUINS or HOW DO YOU KNOW?
Someone asked me,
How do you know you can do it?
How do you know what you do?
I replied,
How do you know a bird can swim?
It can't.
How do you know a bird can fly?
But some can fly,
Some may swim
But how do you know?
Penguin mallard ostrich or hawk
Some swim, some fly, some both, some run,
Swim fly both or run.
How do you know?
Confused?
The bird's not.
The Penguin just swims
The hawk just flies
The mallard both
The ostrich runs
It doesn't know
It just does.
I know who I am
I do what I do
Learn who you are
Then just do it too
Let no one confused
Tell you what to do
He might be the guy
Throwing Penguins in the sky
Who knew?
The Penguins, that's who!
They told me
So I can tell you
Stop throwing Penguins in the sky,
And just do what you do.
-  Joseph Scott Anthony Oct. 3rd 2008 ©


Links

IMDb Joseph Scott Anthony
First up, let's gather 100 people to be with us on our journey, and aim initially for $1,000 per month. 

The goal is by May 15th. This will be the end of my time in Alaska writing and is before a deadline for my screenplay.

This will begin to pay the bills and gather 100 committed people like you demonstrating excitement and belief in the projects I am creating.

So pick an amount that suits you and let's do this! 

Sign up by May 15th and I will make sure you get an inaugural edition Joecard post marked from the frozen tundra of Alaska.

I am grateful for the have faith in have in me.

           Thanks!

And as Always  #KeepShowingUp



- Joe
1 of 1
By becoming a patron, you'll instantly unlock access to 13 exclusive posts
By becoming a patron, you'll instantly unlock access to 13 exclusive posts
How it works
Get started in 2 minutes