Select a membership level
Special Crayon Squad!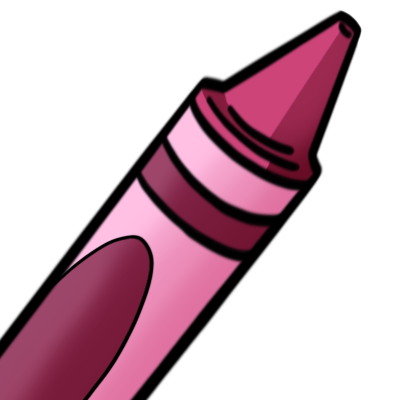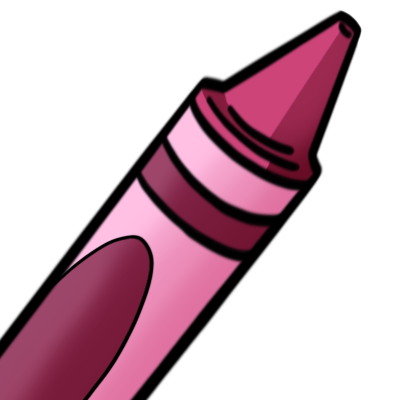 Thank you so so very much! You're support means the world to me! <3

Every dollar helps so much, and I wouldn't be able to do what I love without amazing supporters like you!


You will get:
Community access, frequent updates, behind-the-scenes and sneak peaks exclusive to Patreon, voting polls for future content, and posts of all (past, current, and future) art and projects.
My gratitude and appreciation!! The ability to do what I love for a living wouldn't be possible without each and every person who supports me and I can't ever thank you all enough! 
Discord Community!! (Server is currently under construction, this will be updated as soon as possible! <3 )
Behind-the-Scenes, Works-in-Progress, Sneak Peaks, etc.

Special Crayon Squad Community!!
Rainbow Crayon Squad!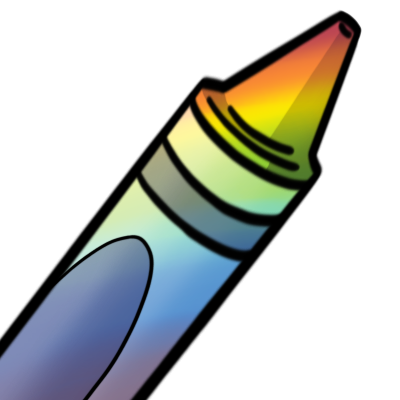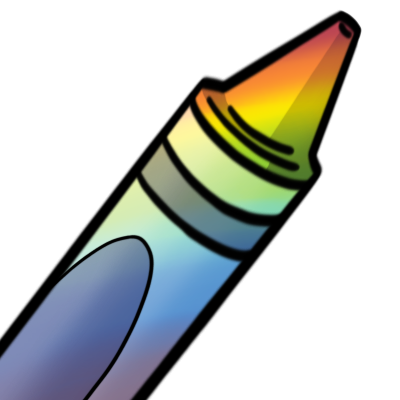 Ohmigosh, thank you so very much! This crayon represents the rainbows you bring to my life! <3

Studying color theory in art school showed me that all colors are amazing, and years ago I began calling my friends and clients Special Crayons, but this tier is for more than just special crayons. This tier is for crayons so special they cannot contain just their color but shine with every color! Lessgo!


You will get:
Access to digital goodies!! My printer is currently broken but my scanner happens to be just fine. Why not use it? I'm wanting to scan my art to share with you all, scan my sketchbooks with minimal edits (personal info and notes, etc. removed but the art will be left as is), scan line art of my current and future works to distribute as coloring pages, and more! 
Access to my Digital Art! I'm still new to digital art and still learning but I really like it and would like to learn and practice more to step up my digital drawing and painting game! It would be so fun to share my journey with you and also provide a platform in the community where you're able to give feedback or tips as well as share your own work if you'd like and get feedback from myself and other members of the community!! 
Community Thank-yous and Shout Outs!! It would be an absolute pleasure to be able to show my gratitude with thank yous and shout outs in things like Videos, Streams, the Community Discord Server, etc. <3
All previous rewards!
Special Crayon Squad Community!!

Behind-the-Scenes, Works-in-Progress, Sneak Peaks, etc.

Digital Scans and other Goodies!

Digital Art Updates and Posts

Thank Yous and Shout Outs!
Supa Cyan Crayon Squad!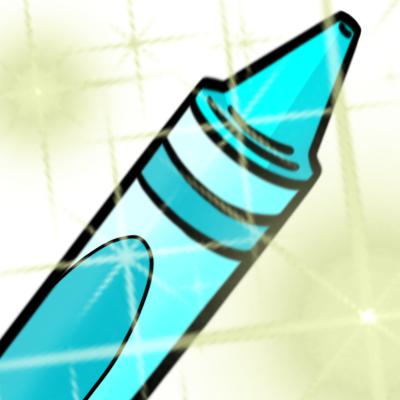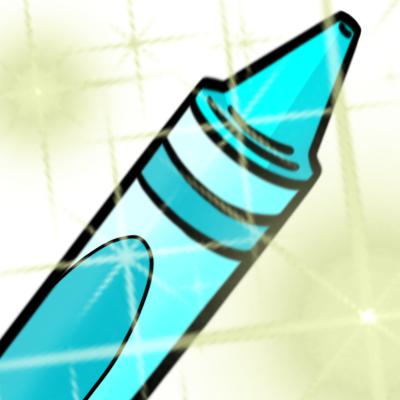 Cyan just so happens to be my favorite of all the colors, and as my biggest supporters and closest friends and whatnot, Supa Cyan is like Super Saiyan but for crayons and you are definitely the best of the best and I love and appreciate you so so very much! Ohmigosh thank yooouuuu <3

Anyone and everyone generous enough to subscribe at this tier gets my undying gratitude and my favorite color of all time bestowed upon them! This crayon even sparkles with the Supa energy! <3


You will get:
A special art piece, one time only, from me. Can be a marker illustration, a watercolor painting, or even something done digitally. You can contact me personally to make your request (please keep rules and ToS and what not in mind) I may take some creative liberties and will be sharing in posts here and on social media but the piece itself will be yours and the original can be sent to you upon request.
High resolution art scans and line art/ coloring pages once a month exclusive to this tier. 
I'm really really really REALLY wanting to do something like mini prints or postcards or something like that, and when I'm able to I'll be sure to update here immediately so anyone in this tier can begin receiving those benefits right away! <3
The ability to request things like video ideas, fanarts, tutorials, video projects, etc. 
Access to all archived posts
Plus all previous benefits!
Special Crayon Squad Community!!

Behind-the-Scenes, Works-in-Progress, Sneak Peaks, etc.

Digital Scans and other Goodies!

Digital Art Updates and Posts

Thank Yous and Shout Outs!

Tier-Exclusive Art Scans and Coloring Pages

One Time Special Art Gift
About KaiDoesArt
Hello, hello, hey hi! I'm Kai, and I do art! I'd like to take a moment to thank each and every one of my supporters, I wouldn't be able to do what I love without you! If you have any questions, comments, requests or concerns, feel free to contact me at
[email protected]
and don't forget to follow me on Twitch ( http://twitch.tv/KaiDoesTwitch ) and subscribe to me on youtube ( http://www.youtube.com/c/KaiDoesArt )! Most announcements and updates are posted to my Twitter ( @KaiDoesArt) and of course I'm relatively active on other social media such as Instagram. Also if you're interested I have a shop at http://www.redbubble.com/people/KaiDoesArtShop
More new and better equipment!!
Alright, y'all. This one is a bit of a steep goal. However, if we can make this one, we can do anything!
By anything, really I mean I would be able to get a really nice art printer, a better scanner, and various other bits and whatnots to be able to make and package and ship out things like prints, stickers, and other goodies to my lovely, wonderful patrons every month! I would absolutely love to be able to do something like this and give physical tokens of my appreciation to those who so kindly choose to support me, I just can't afford to do something like this on my own.

1 of 3
By becoming a patron, you'll instantly unlock access to 2 exclusive posts
By becoming a patron, you'll instantly unlock access to 2 exclusive posts
Recent posts by KaiDoesArt
How it works
Get started in 2 minutes