KingofDragons5000
is creating Youtube Video Reviews and Let's Plays
Select a membership level
Shout Out Pledge
You are my favorite supporters. 1 dollar will grant you entry into the credits of my videos. See your name at the end of every video. As long as you are a proud supporter, I will always have your name at the end of every video I produce.
Picture Pledge
Joining the 5$ picture pledge not only do you get all the benefits of getting a shout out at the end of all videos, but I will personally allow you to choose any figures I have reviewed and I will make a up to 5, 2 minute videos a month featuring pictures of your request, as long as it fits community guidelines. Remember it can be any figure you have seen me review or any figure I may have.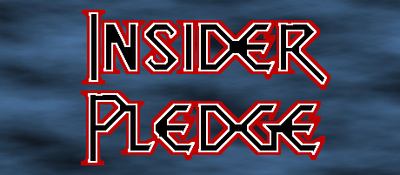 Insider Pledge
With 10$ you'll be able to get all the benefits of the 1$ and 5$ pledge, but also get exclusive rights to message me and talk to me about anything you want. You can message me exclusively on my facebook or Instagram. Please note I might not be available at all times during the day, but I will make an effort to talk to you and get to know my viewers.
About KingofDragons5000
KingofDragons isn't about just collecting. It's about connecting to people and finding out what what I enjoy and finding like minded people. As a Youtube reviewer, I have seen many videos where the person doing the review treats the audience like children or talks down to them. One thing I want to do is treat every video like someone's first review. Returning viewers or new eyes, I want everyone to be informed on the figure and see what's good and what's bad about it. If you feel the need to help support me, please do so, I will be setting up goals as time goes on, but for now $1 pledges your support and helps me grow.
New equipment is always part of the game. Sadly for reviewers, things get old and wear out. Help me reach my goal of 150 dollars. When I make this goal I will buy a new, bigger studio for my reviews with better lighting and a new microphone. Money doesn't grow on trees and I hope you can donate. Every step of progress is progress. Even if its 1 dollar it's still better then nothing.
1 of 1
Recent posts by KingofDragons5000