LLX
is creating Reviews of Game Mods, Games, Custom Toys, Props, and Costumes.
Select a membership level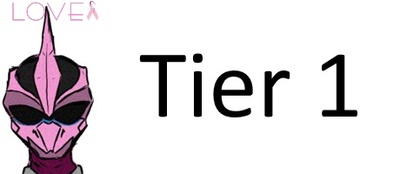 Tier 1
For the most basic of contributions you get access to my goggle drive full of 700+ GB (and growing) of content, download previous Toku Power Weekends after they expire from Twitch.
Tier 2
Everything from Tier 1 as well as get access to exclusive content not available on youtube like my Harry Potter and the 8 movies worth of credits movie.
Tier 3
The $5 and $2 Rewards plus your name will be listed in the credits of all video, in most cases as most videos have very limited editing this means in the description and mentioned in the video but for those videos with heavy editing it will be at the end of the video itself as as well. Lastly at this level get access to my skyrim/Fallout/Etc mods still in development before they hit the Nexus.
About LLX
Has there ever been a old toy no longer sold you want but its going for 500 or more on Ebay? Maybe your favorite toy broke and you wanted to know what makes it tick to fix it. Or maybe you have a original idea. That is what I am about, even at the lowest milestone great things are possible as my youtube channel is all about taking toys apart, seeing how they work and figuring out new way to use them or recreate them.
For those of you more into the TV side of things my Power Toku Weekend streams shows like Precure, Kamen Rider, Power Rangers, and Masked Rider and show streaming them every weekend. I'd live to bring you Toku 7 days a week as well but with just the Saturday and Sunday streams taking up my entire weekend just to prep and set up but hitting the higher milestones means being able to buy and maintain equipment to bring you Toku more often, starting with 3 days and working up to the full 7 and the process is perfected but to get to that point requires new equipment, and that requires money. In the end as a Patreon you see more of the stuff you want more often, and as a side benefit once the toys or equipment is no longer needed due to shelf space limits or upgrade you can get it for your own as your donations then directly decrease the out of pocket price you would pay to get that same item once it's time to clear the shelves. A $50 item being sold to clean shelves after you have donated $25 would only cost you $25. 
If this sounds like the kind of thing you would support become a Patreon.

$200 is about the cost of 1-2 import items (shipping factored in) ir a half dozen smaller local items by achieving just $200 a month I will have more then enough budget to produce a new review weather it be toy reviews, customs, mods, or HD DVD/Blurays for Toku Saturday and Power Sunday. at $200 I have have a budget independent from my living expenses to give you all what you love.
1 of 4