PawStamp-Studio
is creating Land of Amara
Select a membership level
A carrot for the sheep
You're
supporting
the project while making sure the sheep don't starve. They are grateful!
Get access to the Trello board and Discord Server 
The sheep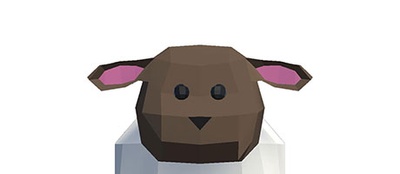 You feel most comfortable in the herd. You prefere to let other's test the latest version first to not take any risks.
Get access to the Trello board and Discord Server 
Play and test latest version of the game
The rooster
Beside waking everybody up in the morning, you also get to decide where the project is heading.
Get access to the Trello board and Discord Server
Play and test latest version of the game
Take part in polls
About
Requirements

Oculus Rift, HTC Vive or Valve Index
2 motion controller
Steam VR 
Tier 2 or higher
Welcome to the Land of Amara!

This is a project I've been working on for a couple of month now. It has grown quite big since the beginning.
That's why I decided to make it public, hoping that some of you would be interested in helping me to push the project forward.


The Vision


The project is still in the early stages of development
,
but with your help, I would have the opportunity to make it an accomplished game which would potentially support further devices.
My vision is to develop a fully functional farming simulator for virtual reality, inspired by games like Harvest Moon, Animal Crossing and Stardew Valley that I loved to play when I was younger. But instead of just creating a replica, I want to give it my own personal touch. That's how the floating island concept was born. 
For the future

I would like to implement new and unique islands. You will be able to explore them and become friends with their inhabitants. Different bioms, changing weather and seasons and different types of animals are planned as well. 
How You Can Help
I have a lot of additional ideas and features on my list and would like to hear about your ideas and feedback, but for that I accordingly need time and financial support.
That's why every backer is highly appreciated.
And feel free to bring your personal wishes and inspirations with you!
About Me
My name is Finn and I've been working in the gaming industry for a few years. During that time I discovered virtual reality and was left amazed by the possibilities. That's why I decided to tackle my first solo project and put all my effort and time into it.
I really hope that you enjoy and like what you see and that you are willing to support me on this journey.
Recent posts by PawStamp-Studio
By becoming a patron, you'll instantly unlock access to 13 exclusive posts
By becoming a patron, you'll instantly unlock access to 13 exclusive posts