Lanipator
is creating Motivational Comedy
Select a membership level
Thank You!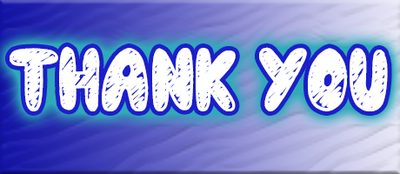 It may not seem like it, but even $1 a month will make a huge difference. 

This tier gives you access to my Patreon feed and my sincerest gratitude!
Lanimaniac!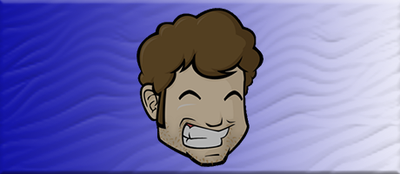 Welcome to the Lanimaniacs! With this pledge you have access to the restricted pages on my Discord server!

This comes with the added benefit of getting access to play some games with me from time to time by adding your PSN code or Battle-Tag to the appropriate channels on the Lanimania Discord!
Includes Discord benefits
Goal Setter and Go Getter
You like to get shit done and see shit get done. $10 Will go a long way here. Thank you so much!

With this Tier you will get access to all above perks PLUS access to exclusive content such as Bloopers, peaks behind the scenes and premier access to select videos.
Includes Discord benefits
About
I'm Nick "Lanipator" Landis, but feel free to call me Lani! Most of my friends do. Thanks for taking some time to drop by my Patreon page. Before I get to why I made it a brief introduction:
Who?
 I'm an actor, writer, singer, comedian, and a bunch of other reasons you to drop out of college and stress out your parents. If you've heard of me it's likely because you recognize me as one of the founders of  
Team Four Star
. I've been producing content online since back in 2007 after a Rugby injury left me immobile for a time. With nothing more to do than wile away my time on the computer, I felt like I was at the end of my rope. 
Then I discovered Martin "
Little Kuriboh
" Billany's Yugi-Oh The Abridged Series. As cliche as it may sound this changed my life. I had been so bogged down with how much my situation sucked. Then this British dude came along and with nothing but editing software, a microphone, and some old anime footage he made so many people laugh, including me. For the first time since my injury, I had hope. I thought to myself:
"I have the same resources he has, maybe I can do it too."
So I sat down, ripped some footage from my Yu Yu Hakusho DVDs, opened my video editing software, and made my first Youtube Video. This first step lead me down a brighter path than I had ever imagined for myself. I have made so many amazing friends, traveled to so many incredible places, and married the love of my life. I didn't know this at the time making that video would be my first step practicing what I would come to call...
BUBL is a personal lifestyle philosophy I have been cobbling together for myself for the majority of my adult life. Its essential principle is:
No matter where you are in life, be it riding on cloud 9 or flat on the floor of rock bottom, there is always something that you can do to improve your situation and make your life better.
The concept of BUBL has gotten me through many hardships in my adult life and always kept me striving to improve in the areas I have needed to in order to be the person I want to be. The ideal me as it were.
By committing myself to BUBL I have
Dropped Over 50 lbs in the past year with more to go!
Taken control of my finances to the point that I am saving WAY more money than I ever have.
Become significantly more productive and results-oriented. Years ago this page would NEVER have gotten done.
Been more focused, not only on daily tasks but on the little things that allow me to enjoy life just that much more.
Become a more attentive friend and husband. Something I am still working on but those around me have noticed a difference.
Read at least 1 book a month. It may not sound like a big difference but there is so much knowledge and insight to be gleaned from the writings of others. Whole lives full of lessons and wisdom just ready to unpack.
These differences I had been showing led some to start coming to me for advice. Sometimes it was my wife or my friends, but mostly it came from people in my Twitch chat or on Twitter. It was then that I decided to take BUBL to my Youtube channel. Because if I could help
even one person
with any of these lessons that I learned throughout my journey of self-growth then I was going to do it. So I did.
So Why Patreon?
I am one man and as such, I have limitations no matter how much I care not to admit it. I have the same 24 hours as everyone else and I want to use them to the best of my ability. My work at Team Four Star will always be a big priority for me so that leaves me weekends and some nights to work on videos and content for my own channels.
Writing
Filming
Editing
Streaming
Etc
All while finding time to commit to my personal goals and spend time with my wife and friends. This means I would probably be able to make 1 MAYBE 2 videos a week without falling victim to burnout. Furthermore, I do not have enough resources for many of the projects I would like to make happen.
What Your Generous Contributions Can Do
Hire Editors

Editing is the most time-consuming part of the process for me.

Upgrade Equipment

Better lighting, sound equipment, cameras, etc.

Build a Website
Produce Special Projects

Interviews with successful people.
Lessons from masters of their craft.
Potential documentaries I've had rattling in my head for years.

And much more that I either haven't thought of yet or can't remember.
With Youtube recently demonetizing 
my channel
and constantly changing its terms of service, Patreon is also a means by which I hope to support myself and Erika with this project so any additional funding would go towards those ends, and I cannot thank those of you who contribute enough. Let me finish this by saying one thing you probably do not see on this site often.
PLEASE DO NOT donate to this campaign if you do not have the means to do so. Before you dedicate a single red cent to this Patreon make sure that you are taken care of. 
Money Put Away For Emergencies
I love and appreciate everyone who wants to support me but as the flight attendants say: "Make sure to secure your own mask before assisting others."
Thank you so much
for taking the time to drop by here. Even if you don't contribute I appreciate the consideration and hope you'll check out what I've got going on. Have a great day!
Become a patron to
Connect via private message
Recent posts by Lanipator