AmaLee
is creating anime/videogame & original music
Select a membership level
CADET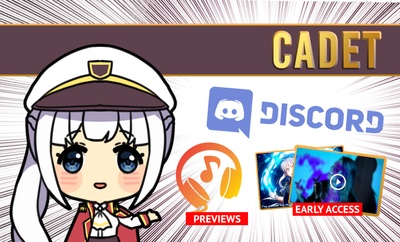 EARLY ACCESS to videos 1 WEEK EARLY
DISCORD - Exclusive access to my patron-only Discord server! Let's chat!
Access to my patron-only feed where I post exclusive updates, audio previews, bloopers, and BEHIND-THE-SCENES for just you guys! 
Includes Discord benefits
PRIVATE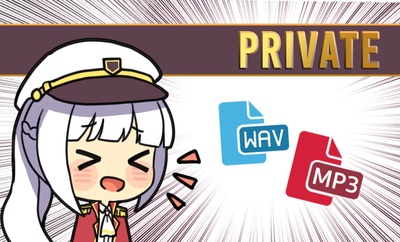 MUSIC DOWNLOADS! Monthly MP3 / WAV downloads for each song I post! Lossless WAV downloads are exclusive to patrons of this tier and up, and are only available during each month cycle. *Does not include sponsored videos or client-work
+ ALL PREVIOUS REWARDS
   
Includes Discord benefits
CORPORAL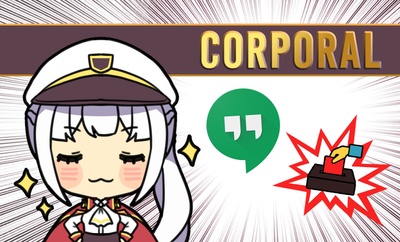 LIVESTREAMS! Monthly Q&A livestream via Google Hangouts! Ask questions in the chat for me to answer! Maybe I'll even sing some stuff I'm currently working on live for you guys!
VOTING POLLS - BATTLE IT OUT! Cast the final vote between the two last songs battling it out for the last slot on the next album. What song will get that final #12 slot and what song will be pushed back to Nostalgia 827383?! The power is in your hands!!
+ ALL PREVIOUS REWARDS
  
Includes Discord benefits
About
NOSTALGIA VII - Physical CD
- CAMPAGIN IS OVER -




*The campaign for Nostalgia VII has ended, but check back for when the next album champaign begins! I do one for every Nostalgia album - The next one will be Nostalgia VIII sometime early 2020.





PATREON?

Let me tell you what it's all about! Members of my Patreon army become a member of the Leegion Elite and get exclusive access to membership perks such as

1 WEEK EARLY ACCESS

to new videos,

MP3 & EXCLUSIVE WAV DOWNLOADS

, access to my patron-only

DISCORD

server,

PATREON-ONLY LIVE STEAMS

every month,

EXCLUSIVE ART DOWNLOADS

and

BEHIND-THE-SCENES

peeks into the creative process that you can't get anywhere else!

Patreon is an amazing way to directly support my music project to project, but it's also an amazing way for me to connect directly with YOU! My Patreon is more than just a page of backers, it's a community of my most dedicated and passionate fans – And I love interacting with you guys here on Patreon and on my Discord server that ONLY patrons have access to! No longer will your comments and requests get lost in an endless sea of YouTube comments! Every single patron also gets access to my patron-only feed where I share sneak peeks, previews and frequently ask for feedback – Including voting privileges! You have the power to choose what song I cover next!!

Become a Leegion Elite member by pledging under a single tier - The amount you pledge per cover depends what tier you select: Cadet ($1), Private ($3), etc., and in return, you will receive the exclusive rewards listed under that tier! If you're worried about going over a certain amount, FEAR NOT! You can set a CAP LIMIT so you never go over that amount, no matter how many videos I post that month. If you just want to give $1/month, you can totally set that as your limit! You can also change your tier at any time if you want to advance your rank in the future or pull back for a little bit. ANY amount means the world to me, large or small - I'm so happy to welcome you as a member of the Leegion Elite here on Patreon! Thank you so much for supporting my work and for being a part of the magic!


WHEN CAN I EXPECT PHYSICAL REWARDS?
Physical rewards will be sent out during the first or second week of each month, after payments have gone through. Make sure you correctly type in your address if asked to submit one! *There is no current physical CD campagin going on

HOW DO MUSIC DOWNLOADS WORK?
MP3/WAV downloads are only available for 1 month from their individual upload dates (I make a post with the downloads attached after each video goes live) If you are just joining, you will only have access to each future download, no backlog

HOW DO I GET ACCESS TO THE DISCORD?
To enter the Discord server, simply to to your Patreon settings and connect your Discord - you'll automatically get access! If you're still confused, follow THIS how-to!

WHY WAS I CHARGED MULTIPLE TIMES IN ONE MONTH?
My Patreon is setup to charge per creation so if I post 3 videos one month, you'll be charged for each of those videos UNLESS you set up a cap limit. For example, if you're at the $1 tier and only want to spent $1/month, you need to set up your cap limit to 1-pledge per month in your settings (you can also do when you first sign up - There's a prompt that asks you how many times a month you'd like to support!) If you're still confused, you can follow THIS how-to!

I CANCELED MY PLEDGE, WHY WAS I STILL CHARGED?
When I post a video your pledge level at that time will be recorded and a pending charge will be set on your account. That payment will be charged within the first 72 hours of the next month. This means that if you were at a higher tier when I released a new song, then lowered or canceled your pledge, you will still be charged based on your pledge level when the song was released.

If you have any additional questions, you can always reach out to me in the direct messages here on Patreon or @ me in the Discord! The mods can even help you out if you're having trouble - They're really awesome!
COLLAB EP! If we reach this goal, I'll start working on a special collaboration EP featuring other artists/ YouTubers. There's so many artists I'd LOVE to work with but haven't had the chance, or it's been a SUPER long time since we've done something together! You guys can make this possible!
9 of 10
Become a patron to
Unlock 1,050 exclusive posts
Connect via private message