The Urban Kīpuka Project
is creating sustainable and native gardens for urban environments
Select a membership level
Mahi ʻAi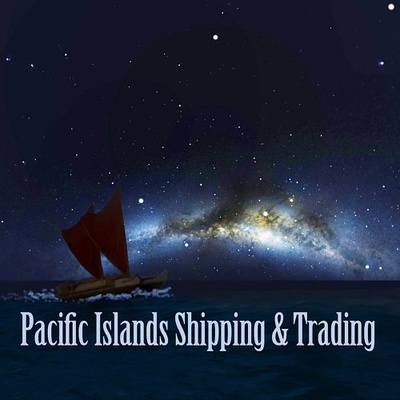 About
Hawaiʻi has the unfortunate distinction of being "the extinction capitol of the world." Many of our native birds are gone due to habitat loss and introduced diseases and predators. Many of our plants have been bulldozed away by development. 
The mamo, above, is now extinct.

The Urban Kīpuka Project seeks to find ways that individuals can create 
kīpuka
, oases of native plants, in their own yards to provide habitat for native flora and fauna. We believe that if each of us creates a kīpuka, we can slow, if not stop, the rampant loss of native and cultural plants, and the native animals that inhabit them. 
This may look like a lush tropical landscape, but there is ONE native Hawaiian plant, hāpuʻu, in this image. Except for the hāpuʻu, tī (above), and the barely visible avocado tree (below), all of the other species at this site are highly invasive.
Philodendron
,
running bamboo
, and 
thunbergia
 have created an almost sterile biome lacking in diversity. Left alone, they will kill the avocado tree. There are virtually no understory plants, resulting in significant erosion of topsoil. The only fungi are molds.
A healthy biome comprises diverse species which fill many niches. The Urban Kīpuka Project will explore ways to re-create ecosystems with healthy diversity for small urban/suburban environments.

The Urban Kīpuka Project addresses several current Moku Hawaiʻi community needs:
* Over 2000 people have lost their homes and furnishings due to the current lava flow.
* The current eruptive activity has made a large portion of traditional gathering sites, and the plants/materials in them, unavailable to Hawaiian practitioners.
* Development has removed many native and traditional species from urban and suburban landscapes, resulting in fewer opportunities for people to interact with and learn from our kūpuna lāʻau.
* Invasive species have reduced the acerage of intact native ecosystems.
The Urban Kīpuka model of invasive species removal, utilization, and replacement by integrated native species systems will:
* Provide inexpensive home furnishings people can make for themselves, or purchase locally.
* Provide traditional plants for practitioners to harvest in urban and suburban settings,
* Increase opportunities for interaction with our Kūpuna Lāʻau.
* Remove invasive species.
In this initial phase, the Urban Kīpuka Project seeks to:
1) Remove invasive species from selected test site(s)
2) Develop a variety of marketable products made from the invasive species
3) Test market acceptance of the products
4) Produce instructional materials such as handouts, downloadable pages, and videos so that people can make the products for themselves
5) Demonstrate practical methods for restoring native flora and (hopefully) native fauna in urban/suburban test sites.
Our current project site is at The Arc of Hilo, which has graciously allowed us the use of their parking lot, and has provided funding for the initial phase. Contact
[email protected]
for information on participating! 
Our partner, LeiManu Designs:
Since 2005, Manu Josiah and Leilehua Yuen, through their business 
LeiManu Designs
, have been exploring ways to use invasive plants such as running bamboo, albezia, waiawī, and other noxious species to make traditional Hawaiian items, as well as other useful and decorative products.
Products will include traditional Hawaiian items such as ʻohe hano ihu, pahu hula, ʻohe kāpala, ʻohe wai, home furnishings such as tables, chairs, lighting, and household goods, and wearables such as jewelry and hair pins.
Currently, LeiManu Designs is making ʻohe hano ihu, lei needle kits, and light fixtures and selling them on-line. Your purchase of these items helps to support the Urban Kīpuka Project.
Manu Josiah plays the ʻohe hano ihu, bamboo nose flute.



Chandelier by Leilehua Yuen using invasive running bamboo and reclaimed mahogany plywood and copper.
A 10' x 10' invasive bamboo gazebo design is currently being tested, and was demonstrated at the 2018 Hilo Orchid Festival, and used by 
He Moʻolelo Kō ka Lei / Hilo Lei Day Festival
for their lei making demonstration booth.
We learned a lot by using the demonstration gazebo at the Hilo Orchid Show. A couple more test runs, and we will post the instructions here at Patreon, where our patrons can download them for free!
In 2019, we plan to show what we have accomplished at the following events:
Hilo Lei Day Festival
(1 May)
Hilo Orchid Show
(July)
Ohiʻa Love Festival
(August)
Hawaiʻi Island Festival of Birds
(September)
He Hāliʻa Aloha no Liliʻuokalani Festival
(September)
Mamalahoe Canoe Regatta (September)
The first phase of the Urban Kīpuka Project is planned to run from 1 August 2018 through 31 December 2019.
Each month will include a work day at Liliʻuokalani Gardens in which participants learn invasive species mitigation and native plant cultivation and propagation.
The Urban Kīpuka Project has signed a Letter of Understanding with a local family interested in this project, which is providing a test site which we have begun rehabilitating. 
Representatives of the Urban Kīpuka will attend various events through the year to promote the project, provide updates, and demonstrate products made from the removed invasive species.
As a patron, you also get to follow us on our super secret blog here at Patreon. We'll be posting inside information on our projects, as well as sharing some of our adventures as we create art here on the Island of Hawaiʻi.
Why, you may ask, did we decide to ask for patronage? 
Excellent question. Not only does Leimanu Designs make art to sell, but we are involved in a number of other projects, in addition to Urban Kīpuka. We support the Hilo Lei Day Festival, recycling activities, museum programs for school kids, and a whole slew of fun activities which we will be posting about. Your support of the Urban Kīpuka Project us gives us additional financial freedom to support these other valuable activities.
So, we encourage you to risk a buck a month to see what we do, and if you find it worthwhile, step your patronage up to the next level and see how you can help the world to be a better place through nature and art!
Malama Torches™️, the flagship product of LeiManu Designs, were created in 1967 by Donald Namohala Yuen, Leilehua Yuen's father. She learned to make the torches by apprenticing with him. Later, when she married Manu Josiah, he also apprenticed with Don. We believe in tradition! So, by being a patron, you can participate in tradition, too!
$3.38 of $1,000
per month
When we reach $1,000 per month, we'll build a propagation shed for native plants.
1 of 4
By becoming a patron, you'll instantly unlock access to 3 exclusive posts
By becoming a patron, you'll instantly unlock access to 3 exclusive posts
Recent posts by The Urban Kīpuka Project