Letitia & Kai of the Pyramid Beings~Bridging The Gap
is creating Bridge The Gap Casts, Workshops, Spiritual Empowerment Courses,
Select a membership level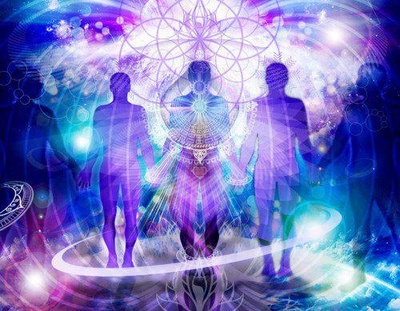 Authentic Inspiration Membership
Membership for 1 Free 10 Minute Call Per Month with Letitia of Lemuria/ OR 1 Written Reading Question Answered Free/ Plus 10% off Webinar's & Workshop Seminar's - except when Early Bird Payment is applied for that discount.
About Letitia & Kai of the Pyramid Beings~Bridging The Gap
Greetings,
I am Letitia of Lemuria, the Emissary of Light for Kai of the Pyramid Beings & The House of Kai. (What does this mean, for those that don't know our work? You can listen to the Video below. I am a Channel and Kai of the Pyramid Beings came into my world in 2016, and together we worked to bring his messages through for the public in 2017.)
We have and are continuing to give Webinars, Create Online Empowering Ascension Related Courses, as well as working our way into becoming Public Speakers. It is our goal to impact lives on the levels that Abraham Hicks, and many others that have come to help humanity in these great times of change. You can find out more by this page on our Website,
Bridging The Gap Academy.
We are excited also to branch out in creating Podcasts that bring forth Light Workers / Light Warriors / & or Starseeds, to the World, in a safe and open venue of sharing their work and sharing their gifts/ideas with you as the world. Why do we feel the driving desire to do this? We have been looking for a way to open up the World's Perceptions in a Broader Light. And a Greater Way to Serve Others, and we are so grateful for your help.
We believe that in the honoring and sharing of other's gifts, you can listen and Discern for yourself what sings to your hearts and what will help you to awaken your own memories of validation of their truth in unity consciousness with yours. And for those of you who do not know us, here is the link to our
Blog
&
Web site
for you to play & Discern for yourself who we are.
As a United group with myself, Letitia of Lemuria, Kai of the Pyramid Beings and The House of Kai, we wish to help with this broadened perception to show you the broader perspective of All Are One Around the World.
Having been in practice now, as long as I have had the honor of being, it was brought to my realization through meditation with Kai that This is my way of Service to others. I will also have a Free Meditation to all that are able to donate in the helping of getting me to setting up for this joyous step that Kai of the Pyramid Beings has set me upon with Joy!
For I am realizing that I Love Empowering Others and have been seeking a new way to reach those that are looking to let go of Beliefs that may be tripping them up. It is my hope that even one piece of shared wisdom from one these Delightful Speakers will help even one of you in a huge way. For I BELIEVE in the Ripple Effect!
We are giving our first live Seminar in September at Mt. Shasta on the 9th & 10th. It is The Divine Inspiration Tour. I, (As Letitia of Lemuria) will be channeling the Healing, Loving & Wisdom of Kai of the Pyramid Beings, but Adama, High Priest of Telos & The Divine Sophia Energies too.
This is an event that I will share in a post with all. We hope to see you there and you can find out more by following this
link
&
the Itinerary with current Contests
.
I started professionally doing Readings & Channeled messages a decade ago and it is my passion to help others overcome their barriers and fulfill their own dreams and sense of purpose. You can tap on this link to view
testimonials
.
I will be starting A new page on FaceBook under the Name of Bridge The Gap. Please Email me with anyone you know that has a very Special Light Warrior / Light Worker Gift to Share with the World.
[email protected]
Stay Tuned and Thank You for your Loving Help in Donations.
In Love and Light,
Letitia of Lemuria
It is my Goal of Joy through (Bridge The Gap of Awakening) that I will do one Podcast in Celebration of another Light Worker / Light Warrior One Time a Month. For there are many that are unsung, unheard of and shy, as well. (Bridge the Gap of Awakening will soon have it's own page on the web site / & Facebook!)

My Goal is to Honor the Light Workers & Light Warriors of our world. It is my dedicated Vow to begin a PodCast that I will work to help others Get their Special Message out into the World to help those that Hear, Feel & Know that their Vibrational Frequency Star Family is ready to help. As well as a Gift Meditation after each Podcast. (Reviewing Best Sources for all podcast foundations currently.)

Not everyone Vibrates to the Messages that Kai of the Pyramid Beings, The House of Kai and I, As Letitia of Lemuria have to bring forth to the world. This is good! Because it shows the world that we are all unique and yet there is always someone that can help you with your own special and unique challenge.

There are many Light Workers/Light Warriors that have a message that needs to be shared and I am committed to helping them. But I am committed to empowering others to see the "More Than Enough" in self.

I am very aware that there are many other casts such as this out there, but I am also aware that in the decade that I have been practicing and connecting with other Light Workers & Light Warriors, I have a way of loving the Empowerment of Others that gets results!

Thank You for helping me to help others. In Service of Others we will change the world. In Love and Light, Letitia of Lemuria Emissary of Light for Kai of the Pyramid Beings, but more than that, An Lovingly Empowered and Driven Human Angel.

1 of 3
Recent posts by Letitia & Kai of the Pyramid Beings~Bridging The Gap
By becoming a patron, you'll instantly unlock access to 12 exclusive posts
By becoming a patron, you'll instantly unlock access to 12 exclusive posts