Weird Lizard Art
is creating Games
Select a membership level
Follower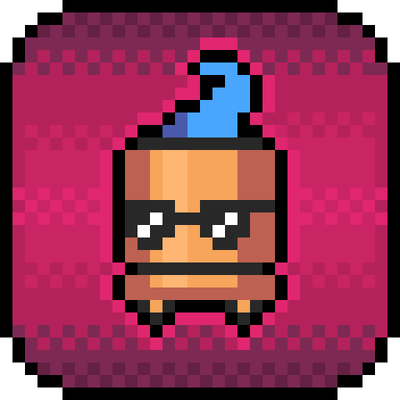 Every follower counts. With this tier you wont recieve a copy of the game but will be updated with exclusive & in-depth updates from the developers! 
-  A role in the Discord Server
-  Exclusive Discord Channels
-  Exclusive updates
About
Who am I?
Hey! My name is Hori and I've made several games throughout my years but this is the first game that I intend to release and continue to work on during the upcoming years together with my dev-team!


What is Liredon?
Liredon is a 2D adventure top-down game where you begin in what seems like a normal world, but will soon come to discover diverse environments filled with unique creatures. Raid dungeons with friends, PvP, PvM, reach in-game titles and even explore different realms and dimensions and that's not all.
While playing you are able to tame all creatures inside the game, your tamed creatures can help you in battle, watch them level up, grow and fight alongside you!
            Early preview


Why should I support the project?
All support is appreciated wholeheartedly. This page is made for those who really want to play the game and who love our concept as much as we do!
We will send each and every update out to our patreons so you can experience the development of Liredon with us! Be able to vote for new upcoming features as well as trying them out!
I'd rather buy the game than pay monthly.

It is totally understandable and we thank you for all support. This page is mainly added for those who want to play the game before it's released on Steam and for those who really like our concept.
Those who support the game at the patreon will get different rewards and extra stuff for your early support of the game. 
What will I get if I support the project?

Access to exclusive updates and A discord role where you can vote on exclusive polls for the games future features and decisions. As well as channels for only supports!
You will gain access to both closed alpha and beta when it's released.
A free copy of the game once it's released on Steam.
Get the chance to design an item with one of the designers.
You can also get a chance to come up with an design a new creature with the developers.
Special in-game titles.
Your name in the credits section of the game.