Harmone Narelle
is creating astrology content: articles // community // support
Select a membership level
Dollar Divine
Get access to all content even at the lowest end of the sliding scale. Enjoy articles about asteroids & more, like, comment, & be part of the community. 
Five Finds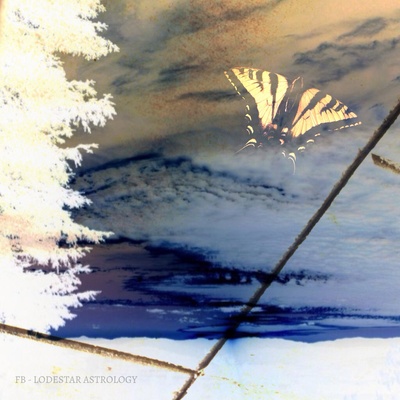 For the price of a cup of coffee you can help support a more inclusive astrology community & it's founders. Like all tiers, you get access to all content including articles about asteroids & more, the ability to like & comment on content & be part of the community. 
Ten Twinkles
Keep the hope alive! For an astrology community that offers inclusive content & hopefully helps folks feel at home & appreciated. Like all tiers, you get access to all content, you can like & comment on posts, & be part of the community. 
About
Welcome to Lodestar Astrology 2.0!
After a bit of a hiatus, we are back & making some major upgrades. Thank you to those of you who stuck around and continued to support us during a much needed break. 
Who we are //
Harmone is the main astrologer behind Lodestar Astrology & is trans nonbinary, genderfluid, white-passing mixed-race Latinx (Mexico). Harmone is trying out xe/xem pronouns but that may change as xe discovers more about xemself. Harmone is also autistic & disabled. Xe has 10 years of experience & education in astrology, & Lodestar Astrology celebrated 4 years in February 2020. 
What we do //
Lodestar Astrology 2.0 is working to incorporate trans-inclusive intersectional feminist perspective into the astrology community. We are a work in progress & we welcome feedback from marginalized individuals & communities. The main focus of this Patreon account is on asteroids. All tier levels have access to all content, with tiers starting as low as $1, as we do our best to make our content available to as many as possible. Keep in mind that Lodestar Astrology is Harmone's sole source of income & please compensate xem at the highest level you are able to for the work that xe does. 
Please note that we will no longer be doing individual readings. Our Facebook groups will continue to be inactive but the MeWe groups are still up & running for those interested. Below you will find the link to the MeWe asteroid group:
The Astrological Study of Asteroids
In this link you will find an 
alphabetical directory
of all the content we have on Patreon based on tags.
***Disclaimer: all information, readings, & articles on this Patreon account, & online accounts & websites belonging to Lodestar Astrology are for entertainment purposes only. I am not a professional psychologist or psychiatrist, nor do I give psychological or medical advice or diagnoses. If you are in crisis, please contact a psychological or medical professional. 
This will allow me to feel less stress about basic needs like food & housing. I don't even know what it would be like to not have to worry about these things but I imagine that it would free up space in my mind to be more creative about this community & not just how to survive myself, which benefits us all. <3
1 of 4
Become a patron to
Unlock 33 exclusive posts
Connect via private message
Recent posts by Harmone Narelle