LordKenpai
is creating Combo Montages, Community Montages, Video Content, Memes
Select a membership level Donator Rank
Ever the smallest amount helps. Donating a dollar gets you the donator rank. This will be visible to everyone on the server.
Includes Discord benefits
Custom Discord Rank
Get a custom role on my discord server. Upon donating $3 you will be gifted the "Give Custom Role" rank.  Once you have it please contact a moderator or me to reward you your custom rank of your choosing.
Includes Discord benefits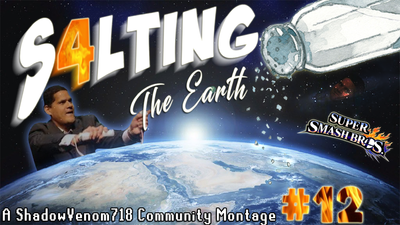 Guaranteed for S4LTING THE EARTH
If you submit for my STE Community Montage series at least one of your clips will be guaranteed to be included per episode.
Includes Discord benefits
About LordKenpai
Hail to your king, LordKenpai. I am a m̶i̶n̶e̶c̶r̶a̶f̶t̶  Smash youtuber who creates various smash related content such as montages, tutorials, modpacks, etc. I like memes and jojo.
I pour my soul and dedication into everything I create/do and I hope that you will enjoy and support my works :)
However despite my audacious efforts to pump out quality content, my efforts are ultimately not so rewarded. Alas' my monthly YouTube paycheck awards me with only enough green backs to purchase at most 2 Big Macs. So uh yeah help a poor Ken out please xD
Youtube Channel:
http://youtube.com/LordKenpai

Discord Server:  
https://discord.gg/mvBaw8E
Twitter:
https://twitter.com/shadowvenom718