Nia Shay
is creating fiction
Select a membership level
Wanderer
Access to patron-only feed, where 2-3 chapters will drop each month (or so, because yanno...life.)
Scholar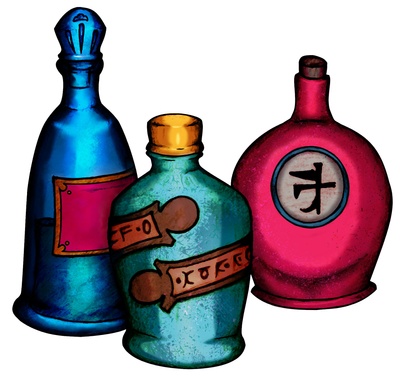 Access to each chapter post five days earlier than the Wanderer tier, plus bonus content monthly. Could be a deleted scene, a flash fiction piece, a character interview, an AMA, a scene retold through another character's eyes, or a conjuring so mysterious even I can't foresee it.
Mystic
Everything included in the Scholar tier, plus access to exclusive 2D and 3D artwork
Includes Discord benefits
About
My name is Nia, and I've been writing since…well, pretty much forever. As I became an adult and the self-publishing boom started up, paranormal romance was the flavor of the day. I've always been fascinated with magic and creatures of the night, so I completed and published a novel in 2011 and a follow-up short story in 2012.

And then I found myself an unexpectedly single parent in a still-mostly-crappy economy. In addition to taking on full-time work for the first time in a decade, I also discovered that editing pays a lot more reliably than waiting on people to buy your books. So I lost touch with my first love and did what paid the bills.

After being out of the publishing loop for so long, I find the paranormal craze has cooled off significantly. But that's fine by me because epic fantasy has always been my first love. I grew playing Final Fantasy, Dragon Warrior, and Legend of Zelda, so my imagination has always loved to roam in those sorts of world.

I've been scribbling on this story off and on since my early twenties. It's a little sword-and-sorcery, but a little paranormal too, a lot romantic and largely character-driven. It's not Tolkien and it sure as hell ain't Game of Thrones. It's a strange little story that doesn't fit well into any particular box.

But it's my heart project, and I think it's worth reading, even if it never quite makes sense as a book series or gains anything more than a cult following. It started out limited to the heroine's point of view, but eventually diversified when a particular character demanded a speaking role. (you'll know him when you meet him.) Oh yeah, and it's currently in large, disconnected chunks because that's how my creative mind works.

That's where YOU come into the picture, dear patrons. I think you might get a kick out of this story, if magic and mystery and a strong heroine with a wide character arc sound like your cup of tea. Alas, I rarely work in a linear timeline without pressure. But If I know someone's waiting for more, the old school project deadline adrenaline kicks in and I can accomplish a lot more than I do in my own time.

So if you'd like to go on this adventure with me, take a look around. The prologue, which will introduce you to the world and a hint about Sorcha's journey, is free for all comers to check out. And if you'd like to read but can't afford to contribute, stick around, because free-to-read character profiles and extras will pop up from time to time too. Paid patrons will receive access to exclusive content monthly.

I hope you'll join the fun!
When we reach this threshold, my first ten patrons will receive an autographed Lore of Ivaria mini poster.

1 of 1