LunaGoreTV
is creating Twitch and Youtube Video Content
Select a membership level
Become a Patron
Unlock exclusive content and join my community of patrons. Thank you!
Includes:
Patron-only content
Patron-only Newsletter
Connect with other patrons 
Includes Discord benefits
Fawn
Welcome to the herd! You're starting to grow in some antlers.
Includes:
Patreon exclusive polls
Discord role for patrons
Monthly game key (equal to value of tier)
Thank you in upcoming video credits
Plus all previous rewards 
Includes Discord benefits
Yearling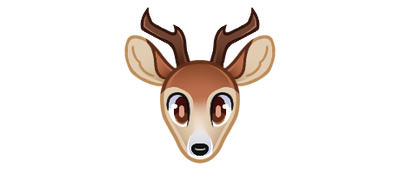 You're still young, and have much to learn.
Includes:
Discount on upcoming merchandise
Private recording & game session (Patron Games)
Plus all previous rewards 
Includes Discord benefits
About


What is LunaGoreTV?

LunaGoreTV (as well as LunaGoreGaming) is the stage name for the whole of the Twitch streamer "LunaGore", it is the name sake for official profiles associated with the stream and streamer.
Who is LunaGore?
I am the founder of LunaGoreTV and LunaGore Gaming, Lunaus (aka LunaGore). I originally streamed under the name of "Girls Can't Play Games" on Livestream.com!
I've been streaming since late 2013, and started streaming TERA Online rather religiously being invited to do stream events with the GMs during my stay on
Celestial Hills
server as Lunaus, an Elin Sorcerer. I then branched out to Archeage Online on
Tahyang
server the later moved to
Kyrios
server, Blade And Soul (CN), and then the NA version before moving onto Black Desert Online settling on
Orwen
server before server consolidation.
Why Patreon?

Everything from streaming equipment, programs, graphics and overlays, games for giveaways, and much more is self funded for my community to enjoy. However much like direct donations, bits, and subscriptions this is all optional and I don't want my community to feel as though they need to fund anything I choose to do for them. This is not to say that I will refuse any assistance that is offered and I want those who wish help out to know what they are paying for.
Patreon Goals:

The following is a list of things that will be funded and implemented:
Streamline and updated graphics for all Social Media & Twitch; Avatars, Banners, Panels, Overlays, Alerts, Online/Offline Scenes, Tip/Donation and Subscription Gifs, and More!
More organized giveaways that'll expand outside of Steam Keys; Branded Merch, Sponsored Merch, Custom Loot Boxes, Consoles, Pre-Built PCs, PC Parts, and More!
Create a Twitch Brand specific web store showcasing a variety of merchandise and swag; Paid for designs by talented artists, and printing/shipping fees
Hire personnel to upload to and maintain our Youtube channel and Social Media (Instagram, Twitter, Snapchat); Edit Streams and Clips, Let's Plays, Social Media Engagement, etc

Maintenance and upgrades to the community website with added implementation of a community forum; Organized showcase of Past Streams, Let's Play playlists, Convention Photo Albums, Compiled list of Games played, and More!
Scheduled community events; Personalize Community Servers such as ARK: Evolved, Minecraft, and more!

Home Office Upgrades
When we reach $600 I will be able to upgrade and customize my work area for better flexibility between work and gaming, and ensuring my physical health is well taken care of during sessions exceeding 8hrs. Any leftover funds will be placed back into the community in a form TBD.

Goals placed are usually a one-time only situation unless otherwise stated. Once a goal is achieved it is replaced with a new monthly goal.

1 of 2
Become a patron to
Connect via private message
Recent posts by LunaGoreTV